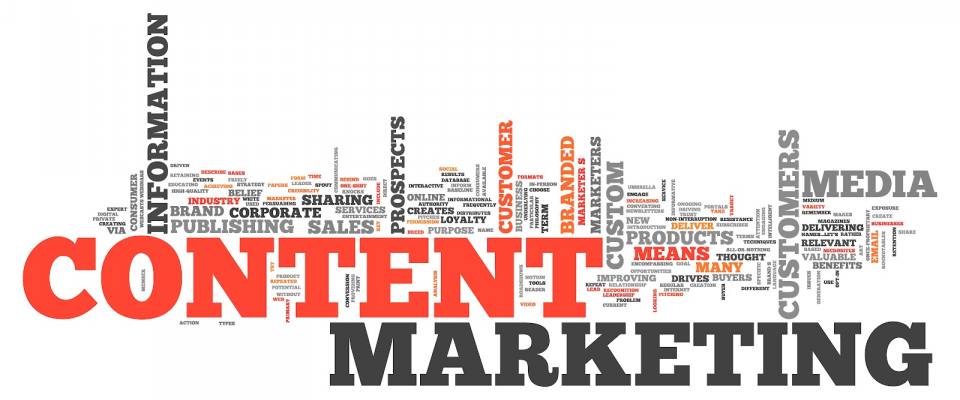 2012 has been the year of growth for content marketing.
Brands have begun to embrace the discipline as a vital part of their overall strategy. What was once a conversation on "why content marketing" has turned into a conversation on "how to."
The current focus on social media advertising is pulling marketing attention from the physical world to the web, and as a result, most businesses aren't focusing on the "here" part of the here and now.
In this article, we listed 50 tools to help reinvigorate your content marketing strategy for the future:
Tools for Content Discovery & Ideas
1. SPUN for iPhone – SPUN makes it easy to find the news you need to know and the stories you'll love. There are millions of websites, tumblrs, YouTube channels, online magazines, and blogs—way too many for anyone to keep track of. SPUN is like a friend who recommends only the best stuff. Our iPhone app features top news, entertainment, and lifestyle content in a delightful 3D interface. We scour thousands of local and national sources and deliver only the stories that matter. SPUN is the easiest way to keep up with what's up.
2. Feedly – Since Google Reader has shut down July 1st, Feedly has become the best option for RSS having grown to 7 million users in recent months. Feedly is an aggregator application for various Web browsers and mobile devices running iOS and Android, also available as a cloud-based service. It compiles news feeds from a variety of online sources for the user to customize and share with others..
3. Pulse – Pulse News brings all your favorite blogs, magazines, social networks and newspapers in one place for FREE. Exciting to use, quick to read, ready to share.
 Tap on an article to see a clean and elegant view of the news story. Save stories for reading later across all platforms or sync them with Instapaper, Read it Later and Evernote. Sharing a story via Facebook, Twitter, Google + and email is as easy as one tap.
4. Quora – Quora is a question-and-answer website created, edited and organized by its community of users. The company was founded in June 2009, and the website was made available to the public on June 21, 2010. Quora aggregates questions and answers to topics. Users can collaborate by editing questions and suggesting edits to other users' answers. Quora's main competitors are social bookmarking sites like reddit, social networking sites like ChaCha, and numerous question and answer websites.
5. Trapit – This content discovery app personalizes the content feed based on your passions and interests, designed just for the iPad. The app learns from your feedback, giving you better content each time it's used.
6. Inbound.org – Inbound is a for-fun partnership started by Rand Fishkin, CEO + Co-founder of SEOmoz and Dharmesh Shah, CTO + Co-founder at Hubspot. The goal of Inbound.org is to enable great content from the world of inbound marketing to get noticed. There's an amazing community of bloggers, marketers and enthusiasts passionate about non-paid channels like SEO, social media, content marketing, conversion rate optimization, etc. and we believe they deserve a site where sharing great content is controlled by them.
7. Paper.li – Publish Twitter, Facebook, Google+ or any web content into your own online newspaper.
8. Alltop – The purpose of Alltop is to help you answer the question, "What's happening?" in "all the topics" that interest you. You may wonder how Alltop is different from a search engine. A search engine is good to answer a question like, "How many people live in China?" However, it has a much harder time answering the question, "What's happening in China?" That's the kind of question that we answer.
We do this by collecting the headlines of the latest stories from the best sites and blogs that cover a topic. We group these collections — "aggregations" — into individual web pages.
9. Twitter – Search trending topics on Twitter to see what is popular worldwide or in a specific region to gain insights on what content to develop. Also search hashtags that are relevant to your expertise and industry to research what subjects of our interest to your existing audience and potential audiences.
10. Reddit – Discover what's trending worldwide on Reddit for content inspiration on a variety of topics from across the web. Observing which headlines are more effective on Reddit can bring insights to the subject of your next article, infographic, video or other type of content.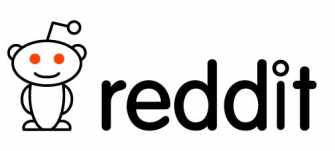 Useful Tools for Marketing & Distribution
11. Buffer – A Smarter Way to Share on Social Media. Use Buffer to schedule your content across Facebook, LinkedIn and Twitter for posting at the best times optimized for your account or at the times of your choosing.
12. Slideshare – Offers users the ability to upload and share publicly or privately PowerPoint presentations, Word documents and Adobe PDF Portfolios.
13. Yoast – The best search engine optimization plugin for WordPress that helps bolster your website and its content to its full potential with all the major search engines.
14. MailChimp – MailChimp is one of the easiest email marketing platforms to use to market your content to your email list.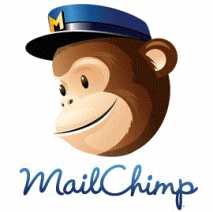 15. Promoted Posts on Facebook
16. Inbound Writer – InboundWriter is a content optimization app that helps you blend art and science to reach and engage your audience.
17. PRWeb – Press release distribution helps you create buzz, increase online visibility, and drive website traffic. The platform is easy to use and allows many effective tools to create your press release, distribute it and monitor its success.
18. Followgen – Simple social advertising with better results than Google, Facebook and LinkedIn Ads. Targeting tool that allows a business to find a meaningful audience on the social web with the goal of getting your content in front of the right audience.
19. Tweriod – Tweriod is a free twitter tool that helps you make the most of Twitter by letting you know the best time to tweet.
20. Bundlr – Bundlr is a tool to organize your favorite web content. Help Internet users select relevant multimedia content and share it with their network.
Tools for Organization
21. Trello – A completely free tool for organizing everything from media to ideas on neatly organized cards.
22. Evernote – Use Evernote to keep track of your content ideas and editorial calendar from the computer or your mobile phone on the go.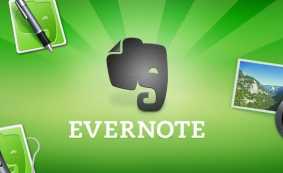 23. Google Calendar
24. IFTTT – Put the Internet to work for you by creating custom recipes that increase the productivity across all of your web applications and platforms.
25. Wunderlist – Wunderlist is a very simple, well designed and easy-to-use task management tool. You can create to-dos from jobs that fill your daily life and assign them to certain lists such as "Shopping", "Work", "Private" or anything else you would like. If you have any new tasks that spring to mind, just open Wunderlist and write them down.
You can even share your lists with colleagues, friends and partners. This will increase your productivity in every aspect of your life.
26. Pinterest – Utilize the secret board function if there's anything your team doesn't wish to curate to the public.
27. Pocket – Save videos, articles and other helpful resources away to check out later. The Pocket app helps keep your favorite resources organized from apps like Twitter, Flipboard, Pulse, Zite and 300+ apps.
28. Remember That Milk – Manage all your tasks with this app that seamlessly integrates with Gmail, Outlook, Twitter, Evernote, Google Calendar and more.
29. Harvest – The time tracking tool can help keep your content marketing efforts on schedule with accurate and effective software to help make smarter decisions for your business.
30. MindNode – Map out your brainstorm sessions and ideas to better understand what's on track and what's not working for your content strategy using the MindNode app.
Useful Tools for Content Creation
31. Meme Generator –memegenerator.co is the first online meme generator. Browse the most popular memes on the internet, create your own meme or caption your favorite character ... If you need to add a comical spin to your content, then look to add a meme from this easy to use web resource.
32. Visual.ly – Create stunning inforgraphics and data visualizations using Visual.ly from their marketplace of infographic experts and designers.
33. Google Keyword Tool – Google keyword tool is a tool designed to give you, the competition, and monthly search volumes globally & by country of a keyword and recommendations of other keywords similar with high search results.
34. GIMP – GIMP is the GNU Image Manipulation Program. It is a freely distributed piece of software for such tasks as photo retouching, image composition and image authoring. It works on many operating systems, in many languages.
35. Resize.it – Resize.it is a helpful resource for non-technical users to fix their images for use in their articles, e-books and PDF's.
36. Issuu – A visually striking tool for creating online magazines and lookbooks with both free and paid versions depending on your content needs and budget.
37. Utrak – An Urtak poll is the simplest and fastest way to find out what an online audience is thinking. Utrak allows you to embed a simple web-based poll into your content.
38. Embedded Tweets
39. Thinglink – This tool allows readers to comment on images and follow image channels of creative users.
40. PowToon – Create animated videos and presentations with PowToon to add a commercial quality experience to your original content.
41. UberFlip – Optimize your PDF's to add social widgets, audio and video elements to make the content both interactive and measurable.
Useful Tools for Writing
42. Contently – A platform that allows businesses to work with high-quality freelance writers that also handles the payment and management of the editorial process.
43. Skyword – This tool offers different levels of content creation services.
44. Textbroker – Textbroker is a content creation service offering a quick turnaround on articles, press releases, written snippets for websites and more from a database of authors.
45. Compendium – By putting content planning into one, intuitive, calendar-based tool, Compendium reduces the steps it takes to plan content lineups, making the front–end editorial process easier and more efficient than ever. But that's just one benefit. Compendium also ensures that your content is aligned with key target audiences and business priorities.
46. Shareist – Capture your ideas and inspirations. Create content for social media & blogs. Projects organize your content and teams Plan, set due dates, status, and milestones. Collaborate & communicate with your team or clients 1-click Publish to Wordpress, Tumblr, Blogger & more Schedule your tweets, Facebook posts, Linkedin updates.
47. Lingospot – Lingospot's Algorithmic Publishing software enables online publishers to automatically collect, manage and target huge amounts of content with ease.
48. NewsCred – NewsCred powers content marketing for the world's leading brands. The platform also streamlines the legal and billing process of using the content owned by other publications, companies and individuals.
49. XYDO – XYDO is a new social network, focused on the social endorsement, prioritization and engagement of news. XYDO provides users with.
50. Brafton – Brafton offers content marketing, search engine optimization, social media marketing and content analytics services.

Janeth Kent
Licenciada en Bellas Artes y programadora por pasión. Cuando tengo un rato retoco fotos, edito vídeos y diseño cosas. El resto del tiempo escribo en MA-NO WEB DESIGN AND DEVELOPMENT.
Related Posts

APIs serve as intermediaries between software, allowing them to communicate with each other and perform various functions like data sharing or processing. APIs provide the protocols, definitions, tools, and other…