Your web browser is full of secrets. I usually spend a lot of time studying new features that I can unlock through pages like chrome://flags and about:config in the browser, but sometimes it's also fair and necessary to take a break and play the games that popular browsers hide.
Yes, your desktop browser has secret games. Just don't expect something as complex as the mythical Civilization VI, they're not as cool and you won't be hooked for dozens of hours. However, they are small and fun titles, ideal for spending time. They are also great for pretending technical knowledge to your friends.
Microsoft Edge Chromium: Let's Surf
Edge Chromium is one of our favorite browsers, and it also has the best secret game of all: a summer version of the classic SkiFree, also known as "That's what I spent so much time on during computer classes in 7th and 8th grade.
To access, make sure you have updated your browser to the latest version (via the three-point icon in the top right-hand corner, then go to Help and Comments and there to About Microsoft Edge). Once you have done this, copy and paste the following into your address bar:
edge://surf
It's not exactly the same as SkiFree in the sense of "a game where you plunge down a winter mountain and where you could be eaten by a Yeti", but otherwise the game is identical. Choose a surfer and use the arrow keys on your keyboard (or WASD) to dodge left and right (or increase your speed by pressing the down arrow several times). If you get a green beam, press "F" on your keyboard to increase your speed.
And that's not all: you can click the menu button in the top right corner of the game's title screen, something I missed completely at first on my ultra-widescreen, and you'll be able to play different modes: Let's Surf (endless), with a timer or an Olympic "Zigzag" through special doors.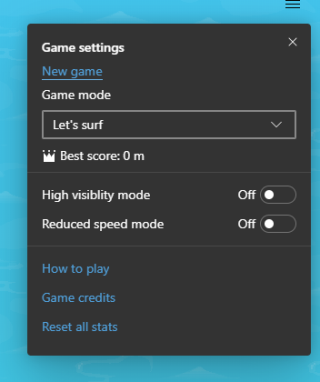 Is it funny? Of course it is. And without a doubt the feeling of nostalgia is worth a few minutes of your time before sailing again.
Google Chrome: the dinosaur's game
Usually you will see a screen from this game if you lose your network connection and Chrome cannot load a page, giving you the classic "ERR_INTERNET_DISCONNECTED" message with a friendly dinosaur in a western-like environment.
However, you can also play this endless runner type game by entering the following in your address bar
chrome://dino
You'll see the error page we already mentioned, but all you have to do to start playing is press the space bar. Your goal? To jump over the cactus. That's it. Honestly, I miss the version where the dinosaur might have a hat.
At least it gave him some style...
Mozilla Firefox: Pong
Firefox also has a secret game, but it is the most difficult to access. Mozilla makes you work much harder to access the game than the competition.
To unlock the game, right click on your toolbar and select "Customize". On the screen that appears, drag all the icons to your OverFlow menu, which should leave you with only a "Flexible Space" option on your main screen.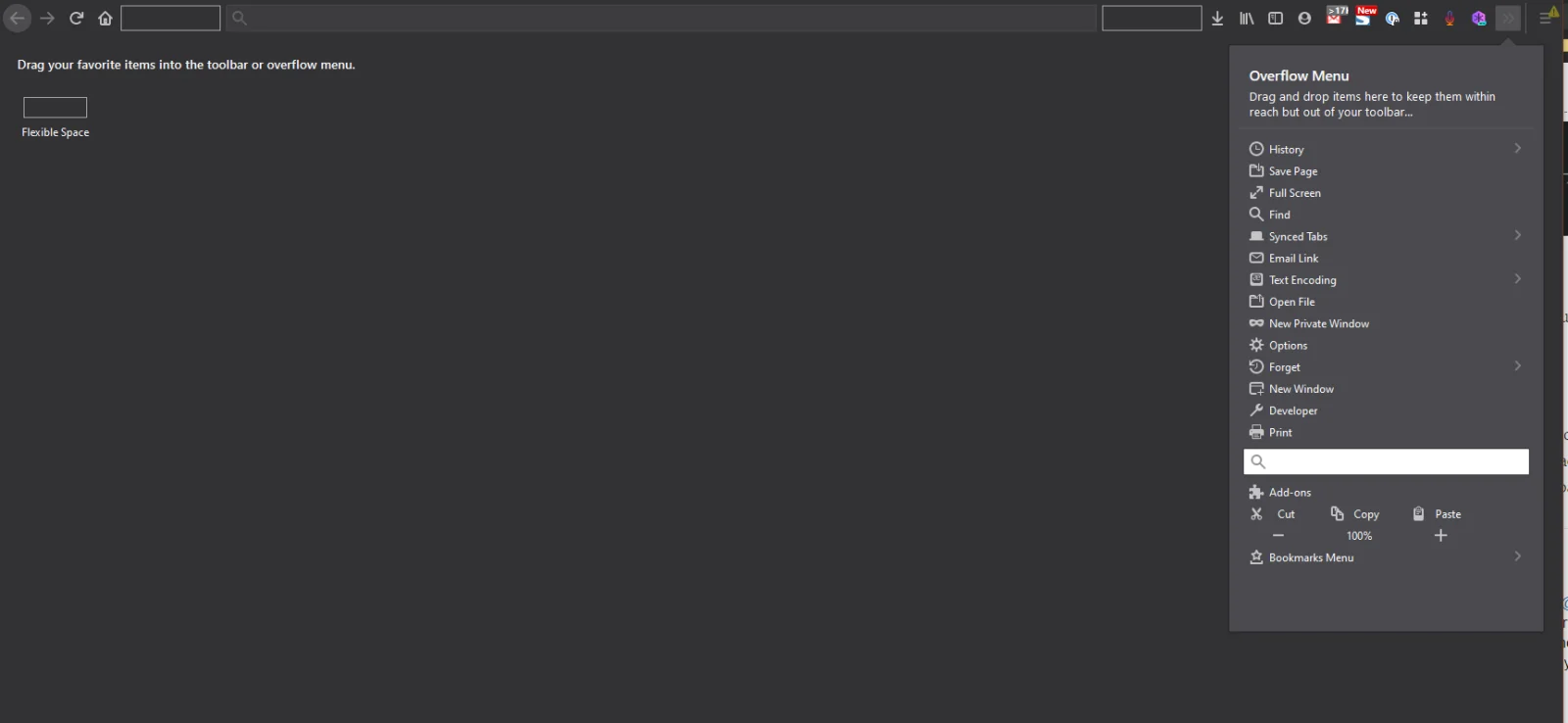 At this point a unicorn icon should appear in the bottom row of buttons, like this one:
Click and play a little Pong with the flexible space button that serves as a block to bounce the... unicorns? Yes, you read it right.
Background vector created by freepik - www.freepik.com

Silvia Mazzetta
Web Developer, Blogger, Creative Thinker, Social media enthusiast, Italian expat in Spain, mom of little 9 years old geek, founder of @manoweb. A strong conceptual and creative thinker who has a keen interest in all things relate to the Internet. A technically savvy web developer, who has multiple years of website design expertise behind her. She turns conceptual ideas into highly creative visual digital products.
Related Posts
The release of Return to Monkey Island (September 2022) has jogged video game fans' memories back to 1990, when The Secret of Monkey Island debuted, a graphic adventure based on…