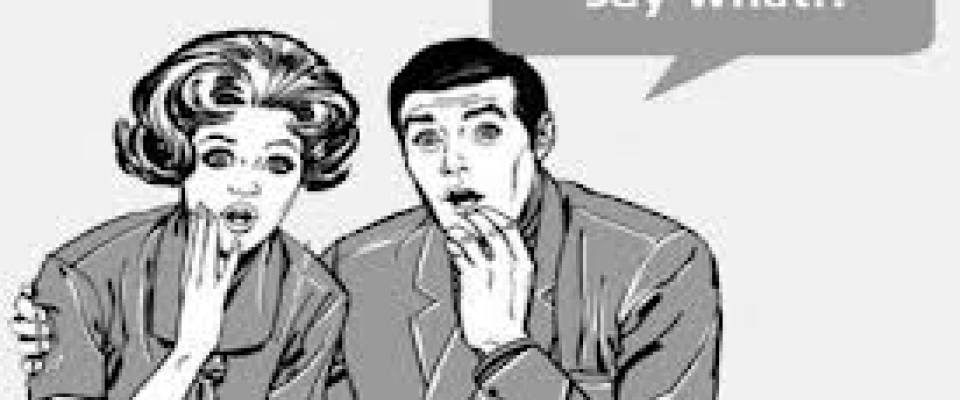 Definition: growth hacker (noun) - one who's passion and focus is pushing a metric through use of a testable and scalable methodology.
"Growth hacker" is a new word for most but a long held practice among the best internet marketers and product managers in Silicon Valley.
With mass media fading away and the onslaught of mass customization & niching on the web, marketing as we known it for the past 100 years has died.
Growth hacking is the modern way in the age of Web 2.0 to reach a market and distribute an idea. Instead of classic marketing, a growth hacker uses "pull"; he or she understands user behavior provides value immediately to persuade.
As Aaron Ginn's says: "A growth hacker wraps messaging into the fabric of the lives and thoughts of users. A growth hacker will leverage across disciplines, pulling in insights from behavioral economics and gamification, to find the right message to pull in users.
A growth hacker finds a strategy within the parameters of a scalable and repeatable method for growth, driven by product and inspired by data. Growth hacking's goal are based in marketing but driven by product instincts. A growth hacker lives at the intersection of data, product, and marketing. A growth hacker lives within the product team and has a technical vocabulary to implement what he or she wants.
The essential characteristic of a growth hacker is creativity. His or her mind is the best tool in their war chest. A growth hacker looks beyond adwords or SEO for distribution. Traditional marketing channels often means high cost per acquisition and low life-time value due to high saturation. In an age of social users, the right growth strategy with the right product-market fit will lead to massive scale through viral loops.
The end goal of every growth hacker is to build a self-perpetuating marketing machine that reaches millions by it's self; however, growth hacking is a process, not a secret book of ideas. Growth strategies cannot be easily copied and pasted from product to product. Growth is never instantaneous. It is never overnight. It is a mindset at which you approach problems."
Breaking down the term "growth hacker"
"Growth" is the easier half to understand: as Sean Ellis says, a "growth hacker's true compass is north."
Basically, all they are trying to do is to make their primary metrics go up and to the right. What makes this type of growth unique (say, from its corporate counterpart) is the scale at which it must occur: successful startups grow from 0 to millions (or hundreds of millions) of users in a few years.
"Hacker" is more of a double entendre. By one definition, it means programmer – someone who builds features that encourage a company's product to experience viral growth. However, I believe it also means "hacker" in the more figurative sense (similar to the term "life hacker"). A "hacker" is someone who thinks outside the box, disregards the rules, and discovers new ways to solve problems. In this way, a growth hacker needs to be as creative as she is analytical.
What tools does a growth hacker use?
Here is a laundry list of the primary tactics most growth hackers use:
Viral Acquisition: Leveraging built-in product features to encourage existing users to share your product with new users.
Paid Acquisition: There are many types. To name a few, search engine marketing, aka Google AdWords; Facebook ads; display ads; mobile ads; radio, TV, OOH (out-of-home), and many others all can be part of one's arsenal – but they don't provide accurate enough source attribution for most growth hackers; and finally, affiliate marketing, or providing incentives to third-party marketers who then promote your product for you and take a cut of the revenue.
Call Centers / Sales Teams: Surely building a sales teams does not count as "growth hacking," but recently a new trend is emerging: leveraging outsourced low-cost labor to help support a startup's efforts (usually in the Philippines, sometimes college interns). These workers can do anything from massively e-mail your prospective customers to create hundreds of SEO-friendly pages. In these cases, I would consider it a form of "growth hacking." (To learn more, read: How did Udemy get 5,000 courses online so quickly?)
Content Marketing: Leveraging blog posts, infographics, and viral videos to increase brand awareness and site traffic. Turn those visitors into users.
E-mail Marketing: If you believe a growth hacker's job is not just to increase new users/customers but also to engage them or encourage them to spend more money, then e-mail marketing is a significant part of their arsenal.
Search Engine Optimization (SEO): Don't be fooled: what most mainstream SEO books and articles talk about is very different from what startups do for SEO. Startups that use SEO effectively build scalable infrastructure that applies to tens of thousands or millions of pages. Most of the SEO theory on the web is focused on ranking for just 5-10 keywords.
A/B testing and Analytics: Though this is not an acquisition method, there is no doubt that heavy data analytics and A/B testing helps a growth hacker improve their acquisition and conversion funnels.
Of course, there are dozens of specific posts on each of the subjects above. I recommend reading in-depth articles via Quora and startup marketing blogs to gain deeper expertise in the areas of interest for you.
source: thenextweb.com

Janeth Kent
Licenciada en Bellas Artes y programadora por pasión. Cuando tengo un rato retoco fotos, edito vídeos y diseño cosas. El resto del tiempo escribo en MA-NO WEB DESIGN AND DEVELOPMENT.
Related Posts

APIs serve as intermediaries between software, allowing them to communicate with each other and perform various functions like data sharing or processing. APIs provide the protocols, definitions, tools, and other…