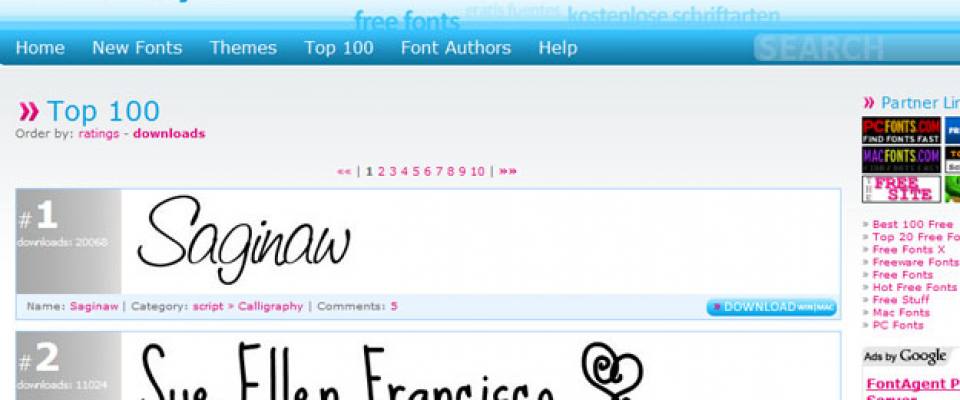 Webpage fonts are essential for creating an impact on the user's impression of a site. That is why, designers take extreme caution in choosing the right fonts for a website. So, choosing the right type of font to use on a website is more important then you may think.
This post provides a huge collection of Font Resources and Directories and will be your doorway to most of the Free Fonts available through the Internet! Enjoy!
Huge Font Directories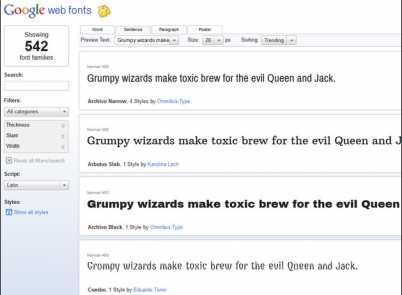 Google web fonts is always worth checking out if you design websites. The advantage is that fonts are downloaded on demand.
Fontex is a large font resource that besides suggesting good fonts for download also provides inspiration and usage ideas.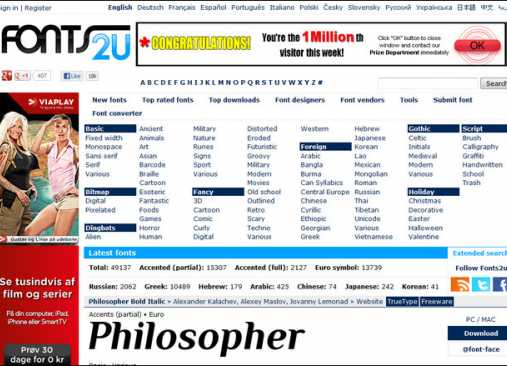 This site have over 20k free fonts nicely categorized and a good search function.
The free-fonts.com contains more than 55.000 fonts – truetype, opentype, postscript type 1 typefaces.
SearchFreeFonts database contains over 13,000 fonts that are well categorized, and breaks down the 50 most popular for easy browsing.
Very huge font collection and information about fonts from 585 publishers and 158 vendors.
On fontsy.com contains more than 4600 free fonts. Of each free font you can create a custom preview in different sizes, see how looks like every character of that free font, write a comment and rate your favourite free fonts.


A collection of 11,705 fonts that have been shared by designers around the world.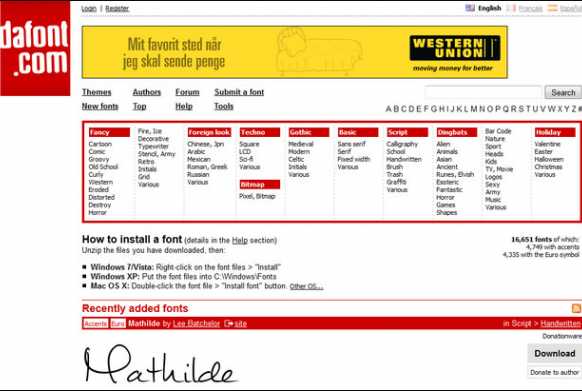 Dafont is the biggest free font resources with literally thousands of fonts available for download.
A large collection of fonts.
This site will allow you to download 10.000 fonts.
A collection of more than 12.000 free fonts online.
More than 10.000 free fonts available.
A large collection of free fonts.
More than 9000 free fonts available for download here.
Over 10,000 fonts in a fairly basic layout that is easy to navigate.
A web site based on the idea of a community of designers and font addicts, and has around 10,000 fonts divided into over 3,000 categories.
Specialized Font Collections
Collection of pixel fonts
A huge collection of dingbats.
Fontennium offers a collection of "historic" fonts that cover periods like Roman, Celtic, Egyptian (if you need hippogryphs) etc.
Designers offering Free Fonts
Small, personal collection of free and commercial (mainly grunge) fonts.
You can find some free fonts…

Janeth Kent
Licenciada en Bellas Artes y programadora por pasión. Cuando tengo un rato retoco fotos, edito vídeos y diseño cosas. El resto del tiempo escribo en MA-NO WEB DESIGN AND DEVELOPMENT.
Related Posts

There are many people today who only use the following for design purposes Canva as it is a really popular software and website and there is no denying that it…