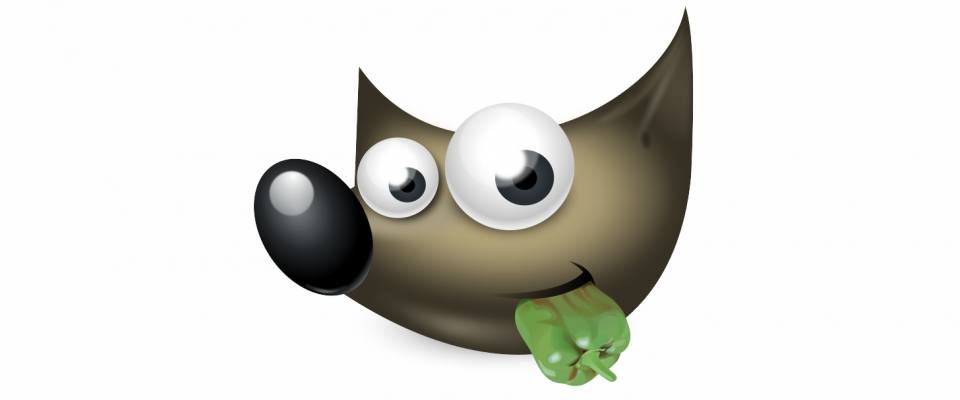 It's been over a half-decade since the GIMP 2.8 stable debut and today marks the long-awaited release of GIMP 2.10, its first major update in six years. And among other things, it brings basic support for HiDPI displays.
Earlier versions of GIMP used icons that used the same number of pixels on pretty much any screen. So items that looked fine on a computer 1920 x 1080 pixel display might look incredibly tiny on screen that's the same physical size, but which has a resolution of 3840 x 2160 pixels. And that could make it hard to click the right tool or even see what you're doing.
GIMP 2.10 addresses this by letting you set your icon theme to small, medium, large, or huge. Or you can just let GIMP decide for you by choosing "Guess icon size from resolution" in the Icon Theme preferences.
GIMP now comes with four different theme presets: dark, gray, light, and system. And there are four icon themes to choose from: symbolic, symbolic inverted. color, and legacy.
While the new theme settings and HiDPI support are the features I'm most excited about, there are a number of other changes in GIMP 2.10 including:
The full GTK3 port hasn't happened yet, but there's a lot of other exciting changes.
In this new version, GIMP has been "nearly" fully ported to the GEGL image processing engine, which brings support for up to 32-bit images, multi-threaded and hardware-accelerated pixel processing, and optional GPU-side processing for systems with stable OpenCL drivers.
According to the team, GIMP 2.10.0 uses GEGL for all of its tile management and to build an acyclic graph for each project. That satisfies the prerequisites for eventually adding non-destructive editing, a future feature slated for version 3.2.
Color management is a core feature with most widgets and preview ares color-managed
Improved digital painting with canvas rotation and flipping, symmetry painting, and more
Support for new image formats including WebP, OpenEXR, RGBE, and HGT
Improved PSD importing
Metadata viewing and editing for Exif, XMP, IPTC, and DICOM
Some new tools and improvements to existing tools including a Unified Transform tool that can do mulitple things (such as scaling, rotating, an perspective correction) at once
You can find a more detailed run-down of new features in the GIMP 2.10 release notes.

Janeth Kent
Licenciada en Bellas Artes y programadora por pasión. Cuando tengo un rato retoco fotos, edito vídeos y diseño cosas. El resto del tiempo escribo en MA-NO WEB DESIGN AND DEVELOPMENT.
Related Posts

Load balancing with high availability can be tough to set up. Fortunately, Varnish HTTP Cache server provides a dead simple highly available load balancer that will also work as a…