Discover all the possibilities and which one best suits your needs!
There are many people today who only use the following for design purposes Canva as it is a really popular software and website and there is no denying that it has a great performance and a lot of content to work with.
But depending on your needs, or in the long run it may become a limiting programme for you to create content.
That's why we bring you some alternatives that can be of great use to you!
I find it a very good option as it has a very clean and easy to use interface, and the free version is very comprehensive, including features such as more than 100K templates, branding kits, 10GB of storage and many more utilities.
In case all this is not enough for you, the paid version can be had for only 13Є a month and includes features such as the ability to create stickers, have a Team account, or HD downloads.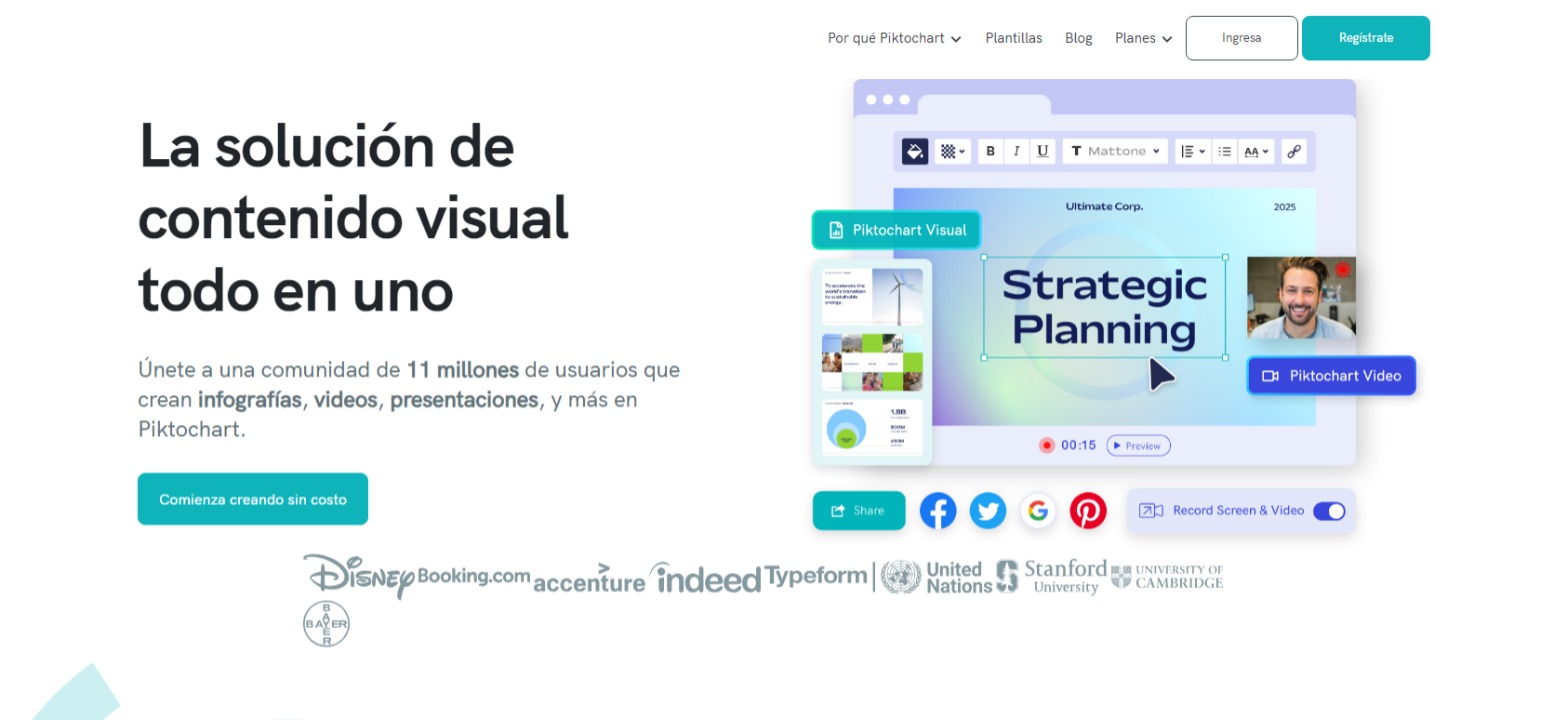 Another graphic design tool which specialises mainly in infographics. It has a fairly intuitive navigation and has tools for video editing, visual editions such as cards, banners, reports... And it even has a part dedicated to specific work sectors such as education, health, marketing...
The free version includes the vast majority of the programme's features, but if you still need more, the prices are super affordable.
It is a programme mainly focused on social networks and has a wide variety of templates which you can make live views, they have preset sizes for each social network if you want to save time scaling and editing the content to publish, and you can even schedule the uploading of content to the networks.
The free version is somewhat limited, but for $15 a month you can get the PRO version and for only $20 you get the unlimited version, which I think is a great option if you only do social media management.
EASIL
It is without a doubt one of my favourite options, not only because of the interface, which I think is so beautiful and intuitive, but also because of the amount of functions it has.
From creating professional photo templates, to creating and editing video templates. And the amount of editing tools it has is super extensive!
You can generate colour palettes, add text effects and even masks to this, there is a wide range of free fonts available...
The free version is somewhat limited but for only $7.50 you can get the PLUS version which can be more useful. After that there is an unlimited version but it is more expensive at $59 per month.
These are just a few examples of tools, but as content creators we should always look for the most optimal and effective tool for each job we need to do.
I recommend you to have a look at these platforms and I hope you found them interesting!