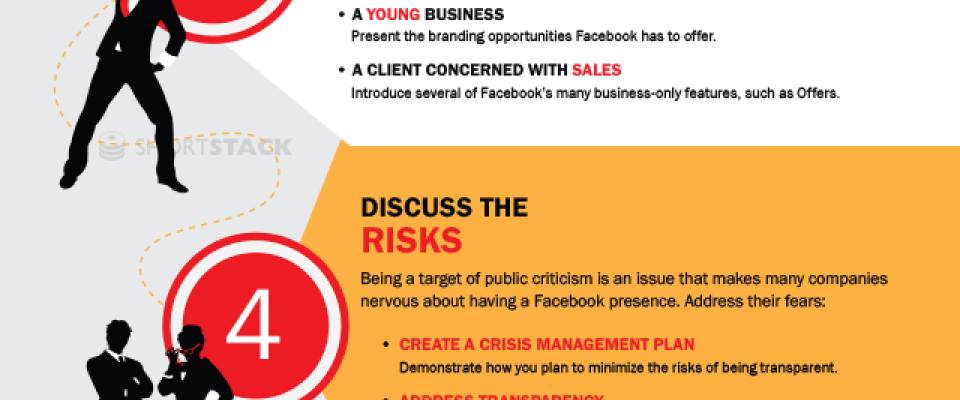 Here's a common scenario: You have a client who you know would benefit from a Facebook Page but the client isn't convinced.
First of all you have to demonstrate how you would plan to limit their risks, then you have to underline that an active social media presence can help inspire brand loyalty. Other clients may worry about the money needed to maintain a Facebook page, so be sure to mention a budget that includes operating costs, and advertising.
Finally, propose a 60 days test period!
The test should establish realistic goals for engagement and likes.
After the initial test period, present your clients details about the accomplishments and lessons learned. Then provide suggestions for new tactics going forward and even more options to further increase engagement.
Below ther's a step by step guide from ShortStack that shows the value of Facebook, and offers tips on the kinds of research you need to do in order to succeed.


Janeth Kent
Licenciada en Bellas Artes y programadora por pasión. Cuando tengo un rato retoco fotos, edito vídeos y diseño cosas. El resto del tiempo escribo en MA-NO WEB DESIGN AND DEVELOPMENT.
Related Posts

Today we know that having a presence on social media is becoming increasingly important if you want to boost your business and reach a wider audience. But first of all, What is…