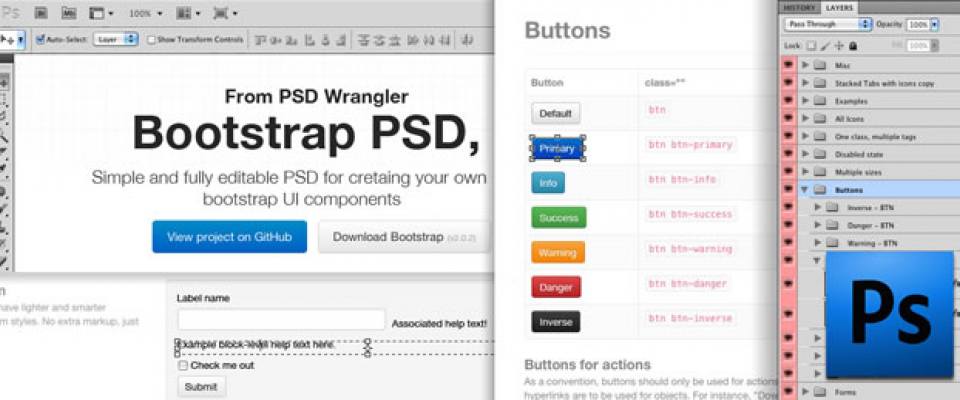 In this article we have collected a selection of 14 wireframe and GUI templates that have all been designed for Bootstrap. They are in various formats (psd, ai, png…) and available for different applications like Photoshop, Fireworks, Illustrator...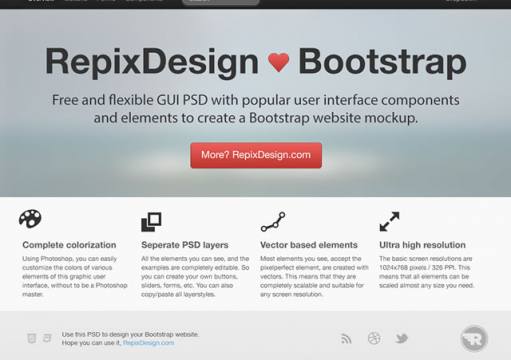 Full customizable graphic user interfaces templates A perfect start to design or develop your next iPad and iPhone apps with these unique user interface templates.
The high-res graphic user interface templates, created in Photoshop, are completely customizable with very organized layers. Perfect to build your own tablet or smartphone apps and websites.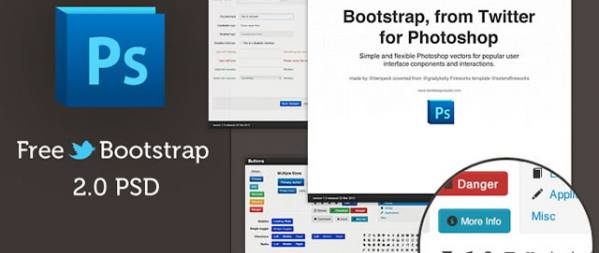 It was created for and meant to be a guide for front-end developers to kickstart projects with common UI elements needed for most web apps and explains well how to implement it into existing code or a fresh new project.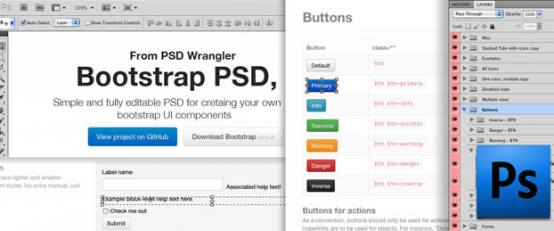 The PSDs are free and please comment/suggest any additions that you might need.
These PSDs may only be used for mocking up page designs, and should not be used in a theme to sell or used to build a web site. These are tools for designers that are using the bootstrap framework and need to mockup designers in photoshop and nothing else.

Free Twitter Bootstrap UI Mockup Templates for Keynote, PowerPoint and OpenOffice.
Prototype Bootstrap-based apps using your favorite presentation tool. The following vector UI components have been designed from scratch in Apple Keynote, Microsoft PowerPoint and OpenOffice Impress, and are fully editable and customizable without needing any additional design tools.
This is a basic set of UI components to use when wireframing applications that use the Bootstrap framework. It is not a complete set, but it has already saved me tons of time and I'm hoping to add more in future versions soon. more
This is based on the Bootstrap CSS Toolkit 1.4 from Twitter (http://twitter.github.com/bootstrap/). Provides a 940px grid for laying out your mockups. Includes the design and layout assets.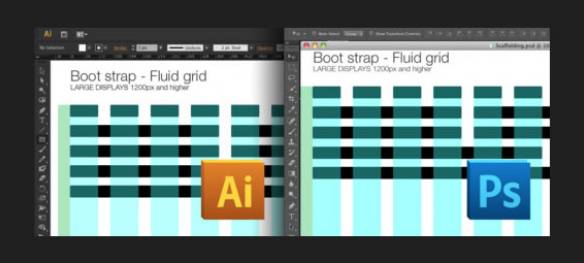 For those you that are designing sites with Bootstrap here is a set of grids in photoshop and illustrator based on the bootstrap scaffolding, these are the default responsive grids available on the bootstrap site. You can use these grids in illustrator and photoshop to set out the guides before you start designing. .

This Photoshop grid pack, from Jared Erickson, includes a mobile template (300px one column), tablet template (724px 12 columns), desktop template (940px 12 columns) and a large screen template (1170px 12 column). These grid templates accommodate both Bootstrap and Foundation from ZURB.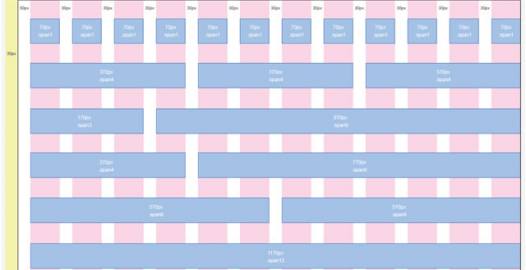 This grid layout is based on the default 12 column grid released in the 2.0 version of Bootstrap.
This is a set of grid layouts using the Bootstrap framework's Default responsive grid. The different layouts correspond to min-width and max-width media queries for different viewport dimensions.

Toggling Markup visibility (CTRL+K/CMD+K) hides columns, notes, and top bar to reveal only the square rectangle of the viewport.

Janeth Kent
Licenciada en Bellas Artes y programadora por pasión. Cuando tengo un rato retoco fotos, edito vídeos y diseño cosas. El resto del tiempo escribo en MA-NO WEB DESIGN AND DEVELOPMENT.
Related Posts

When I started browsing different and original websites to learn from them, one of the first things that caught my attention was that some of them had their own cursors,…