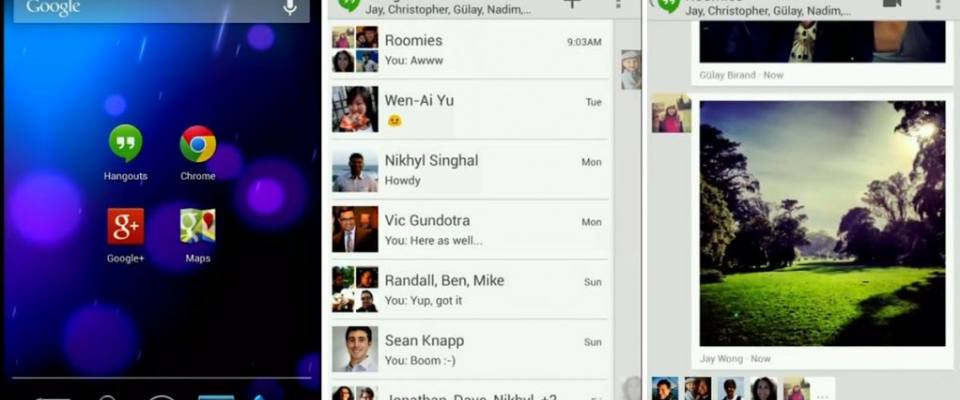 More news coming from Google I / O. In the end, the rumor mill has not fully successful, and the new messaging service that unifies the various communications services Google, will be called Hangout and will be available from today on both Android as in iOS and web, what comes to be a complete platform messaging service, which is also multimedia because it allows the transmission of text, photos and videos.
This is a new application that will have its own icon identifier, which will be focused on the talks, they can be user to user or user groups. It will provide users with whom we communicate more frequently and others secondarily.
In this way, real-time conversations reach a new level through Hangout, which also will provide a record of past conversations, which can also be deactivated if desired.
In the end there will not be Babel but Hangout, a more appropriate name and well-known within the Google ecosystem and easy to remember.

Janeth Kent
Licenciada en Bellas Artes y programadora por pasión. Cuando tengo un rato retoco fotos, edito vídeos y diseño cosas. El resto del tiempo escribo en MA-NO WEB DESIGN AND DEVELOPMENT.
Related Posts

We have already written several articles about the artificial intelligence that is revolutionising the world, but this time we will talk about how it can help you with everyday tasks…