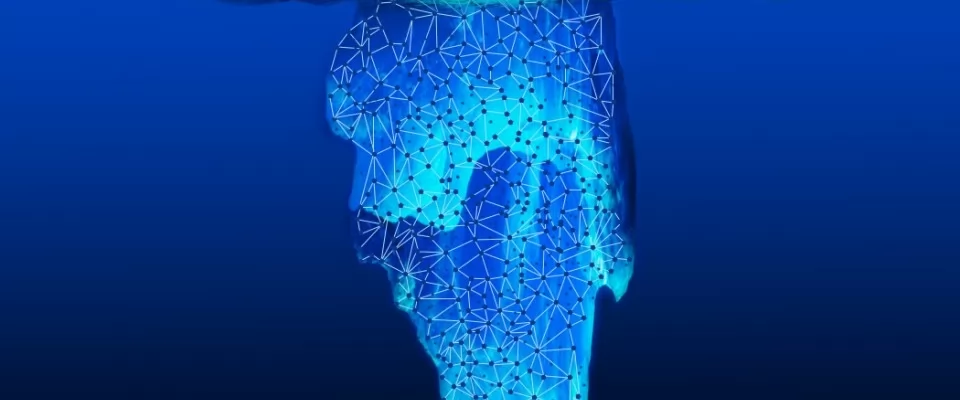 We already talked about Deep Web more than a year ago, explaining that to open Deep Web (or rather Dark Web) sites you need total and undetectable user anonymity and access to the "onion" network.

The Dark Web is much smaller than the Deep Web and is composed mainly of sites where illegal information can be found at high levels.
Those who visit these sites are not located (even if it is easy to make mistakes and leave a clue online even in the onion network so I don't do too many experiments).
Underwater websites wich domain name ends with the .onion suffix cannot be opened with a normal browser because they are part of another Internet network called Onion and require a special program called the Onion Browser, or TOR (The Onion Router).
TOR Browser is the program that allows total anonymity on the Internet, free and very easy to download and install.
TOR Browser is not an illegal program, it is developed by a non-profit foundation and, although it is used by hackers all over the world, it is one of the most effective methods to circumvent the censorship of totalitarian and dictatorial countries and to make the connection to each website anonymous.
According to some research, 57% of the Dark Web is composed of criminal content in all countries of the world.
Knowing about the existence of the Dark Web is however important to find censored sites, sites considered illegal in some countries without freedom and information interesting for those who do journalistic research or those who search for secret documents.
We offer you a list of deep web links to explore:
IMPORTANT Reach these links only through the Tor or Tails Browser
Do not enter any sensitive information about yourself
Ma-No does not disclaim any responsibility for the practices and content of the listed sites.
Deep Web Search Engines & Dark Web Search Engines
Ahmia.fi - Clearnet search engine for Tor Hidden services
DuckDuckGo - A hidden service that searches Clearnet.
Candle - Candle is a search engine for the only obscure web and works basically like Google, only not remotely useful. The dark web is simply not designed to be organized and indexed in an orderly fashion. The purpose of most obscure web services is to remain hidden, except to a select group of people who are "in the know". For this reason the candle should be seen as a minor tool, a small candle in a long, dark corridor.
QUO - QUO is a dark web, full-text search engine designed to create a continuously updated index of onion pages. QUO lets you explore the dark web quickly and anonymously, without logs, cookies, and JavaScript.
SearX - Searx is another search engine that can be used on both the normal and the dark web. The advantage of SearX is that you can make your searches incredibly detailed. You can search for files, images, maps, music, news, science, social media publications, videos and much more. So if you are looking for something incredibly detailed, SearX is the search engine to use.
Torlinks - TorLinks is a moderate replacement for The Hidden Wiki.
Torch - Another of the best search engines and links for the Deep Web is Torch, which has been in operation for almost twenty years and looks very similar to Google but is much more complex. The great advantage of Torch is that it will help you find everything because, in total, it has more than a million indexed pages in its database.
The Hidden Wiki - A copy of the hidden wiki RThe Hidden Wiki. Older users can edit the home page.
Not Evil A Tor search engine that only indexes Tor's hidden services. Using the Not Evil search bar you can find anything you want. It is one of the best search engines for the Deep Web and you will find useful pages of all kinds, it has no advertising and is very easy to use with a very simple, very basic and very clean interface.
Grams - For the black market, Grams is one of the best links for the Deep Web if you want to search for buying and selling sites. It is specifically for this type of content.
Kilos - The search engine Grams has been offline for some time now and its alleged creator ended up in jail on charges of laundering money using cryptocurrencies. But its successor "Kilos" has been available for some time now.
Guide to Self-Defense Surveillance Tips, tools and procedures for safer online communication (clearnet)
Parazite Links List of DeepWeb links chosen and shared by the Supreme Parazite
HD WIKI Site that aims to become the Hidden Wiki 2.0 many working links and eye-catching design.
OnionList – Another directory with the same principle as the hidden wiki and several active links
OnionDir – Interesting Directory with deep web links divided into easy to use categories and online since several years.
Onion Links – Another interesting Directory with links in the deep web divided by categories
Hidden Wiki - Updated Hidden Wiki – Hidden wiki clone shot down with free hosting and actively updated many links divided by categories
Censored Hidden Wiki – The Dark Web Wikipedia
Hidden Wiki Not Censored – The Uncensored Wikipedia of the Dark Web
(Attention to the market)
Other Uncensored Wiki – Other uncensored Wikipedia of the Dark Network is no longer clear what the real one is, many links work anyway always paying attention to the markets.
Under Directory – Another directory with obscure web sites divided by categories
Matrix Directory – Directory with many interesting deep web links and scam alerts
Financial Services
Currencies, banks, money markets, exchange rates:
Hidden Wallet - Tor Anonymous Hidden Bitcoin Wallet
Shadow Wallet - An easy-to-use, anonymous Bitcoin wallet/mixer
OnionWallet - Anonymous Bitcoin Wallet and Bitcoin Laundry
EasyCoin - Bitcoin wallet with free Bitcoin mixer
Commercial Services
Apple Palace Apple products at a low price!
Football Money - Football Match Games.
Samsungstore Samsung tablets, smartphones, notebooks.
Apples4Bitcoin - Cheap Apple products with Bitcoin.
Apple World - Worldwide shipping for iPhone, iPad, Macbook, iMac, and console, with card.
Amazon cards - Make your dreams come true with these amazing gift cards from Amazon.
Mobile Store - iPhone and other smartphones unlocked at the factory
Bitcoin Fortune Buy new Bitcoin miners at a discount
Anonymous Email Hosting
Cock.li - the ideal solution for professional email addresses and XMPPs. Since 2013, cock.li has been providing stable e-mail services to a growing number of users. Cock.li allows registration and use through Tor and other privacy services (proxy, VPN) and is managed by "some kind", not a business. It is maintained through donations and pure contact with the owner.

ONIONMAIL – OnionMail is a free, anonymous and encrypted mail server made to work through the TOR network without losing the ability to communicate with the Internet.
This type of server ensures greater privacy for users and also protects against NSA interceptions or other threats.

MailPile – Ambitious open source anonymous email project + client with integrated PGP version 1.0 available for free download. Keep an eye on it.

Mail2Tor – Free Anonymous Mail Service TOR ONLY! is supported by donations and as a way to send and receive emails within the dark network of TOR.

BitMessage – Free Anonymous Swiss Mail Service TOR & CLEARNET is supported by donations and by sending and receiving emails within and outside the TOR dark network.

TorBox – Free anonymous mail service accessible only from TOR. There is no connection between TorBox and the public Internet: all messages are sent and received within TorBox.

CyberGuerrilla TorMail – CgAn TorMail is a free email service to protect your privacy and allows anyone to send and receive anonymous emails.

EludeMail – Free activist managed mailboxes send and receive Clear+TOR and provide an end-to-end encryption protocol with OpenPGP built into your client.

VFMAIL – Hidden Service mirror of VFEMail.net Provider E-Mail that provides free and paid messaging services and mailboxes.

secMail.pro - Complete e-mail service that allows you to send and receive e-mails without violating your privacy.

Mail2Tor - Mail2Tor is a free anonymous email service created to protect your privacy.

Elude.in - Elude.in is a privacy-based email service and a Bitcoin/Monero exchange.

TorBox - This is a hidden mailbox service that can only be accessed by TORs without a public Internet connection.

BitMessage - It connects messaging and email services. Registration is only available through the clearweb link.

Protonmail - Swiss-based email service, encrypts email locally in your browser. Free and paid accounts.

TorGuerrillaMail - Temporary single-use email address.

Chat with strangers Talk to random users anonymously

CTemplar - The first fully encrypted high quality email service.

Shielded - Security mailbox hosting with customizable .ONION domain name. Payment through intelligent escrow (multi-sig contracts or Lightning Network transactions).

Ableonion - Randomly chat with other users for tor
TOR Social Networks
Connect - Connect is a collective that recognizes and promotes anti-capitalism, anti-racism, anti-fascism, anti-sexism, anti-militarism, anti-sexism and the rejection of authoritarianism and hierarchies.
Galaxy3 - Galaxy3 is a new social networking experience for darknet!
Torbook 2.0 - Tor's Facebook. Share your memories, connect with others, and make friends.
Facebook - The true domain of Facebook. He says he doesn't keep records. Trust them at your own risk.
Domain Services - .onion Domain Name Services
OnionName - Choose the prefix of the desired domain name and ask for the domain .onion, from 0.45 mBTC for 8 letters.
Web Hosting and VPN
Chen Hosting – Free or low-cost hosting (depending on requirements) with .cebion clearnet and I2P support Looking for developers and programmers willing to work for a fee at BTC
Real Hosting – Hosting service that supports PHP5, MySQL, SFTP access and customization of the first 7 letters of your .onion domain
Kowloon Hosting Services – Low cost hosting service with the possibility of customizing your .onion domain at a low price, offers a free trial week.
Liberty's Hackers – Free and anonymous hosting service for personal projects created to promote freedom of expression.
Daniel's Hosting – Daniel offers us free hosting and mailbox with onion or clearnet domain on request.
IRC & CHANS
Volatile – IRC network promoting the right to freedom of expression. It's not a place for botnets or illegal stuff. Anyone is welcome as long as they behave and have fun.
Lucky Eddie – Website of the Perl CGI-script developer LE CHAT, also available in Spanish.
Blogs / Essays / Wikis
Tor Metrics - Welcome to Tor Metrics, the main place to learn interesting facts about the Tor network, the largest anonymity network deployed to date. If anything can be measured for sure, you'll find it here.
Superkuh - Lots of information on spectrography, radio and wireless.
Beneath VT - Exploring the steam tunnels at Virginia Tech and beyond.
Tor Against CP! - Tor users - Tor - Tor - Free and Clear of Tor vs.
Go Beyond A blog about politics, potatoes, technology, Tor, etc.
Wikileaks – Wikileaks .onion portal for journalists and activists to submit information anonymously and securely
Secure Drop – Website of the Freedom of the Press Foundation, created to allow activists and journalists to send information anonymously and safely.
The Hidden Wiki
The starting point of many people's journey into the deep web is The Hidden Wiki. The Hidden Wiki contains links to all the most popular sites on the Deep Web and is a great starting point for those who want to explore it.
ProPublica
Se trata de una plataforma independiente y sin ánimo de lucro fundada entre 2007 y 2008 con el objetivo de denunciar abusos por parte de gobiernos, empresas, instituciones, etc. Ganador de cuatro premios Pulitzer (la primera publicación en línea en ganar el premio).
Flashlight – Info and news from Dark Web
Imperial library – Books and Ebooks for download or free online download in English
DEEP WEB RADIO – Make your navigation in the meanders of DW even more 'enjoyable thanks to this selection of streaming radio channels
Bugged Planet – Portal .onion from buggedplanet.info a wiki dealing with the providers of SIGINT/COMINT/LI and supporting the technologies and systems mentioned above.
Forums
The Stock Insiders – Community for the exchange of information on public commercial companies
Hidden Answers – Very useful site for questions and answers about Dark net
The Hub – Old Darknet forum around since the good old days of Silk Road 1.0, here you can also find the original post about safety for beginners of Jolly Roger, everyone is welcome from the newest to the most experienced.
Intel Exchange – Intelligence gathering network An information gathering network in which information is exchanged that is not available to the normal network public.
Tor Bay – Forum with a very varied internal market with topics ranging from news and politics to hacking and carding.
Acropolis – Forum of the famous Market Acropolis
0day – Legendary Hacking and Carding forum 0day for registration requires the recommendation of two users
Miscellanea
Cyberguerrilla – Here too the name is self-explanatory, message board for Hacktivists

Janeth Kent
Licenciada en Bellas Artes y programadora por pasión. Cuando tengo un rato retoco fotos, edito vídeos y diseño cosas. El resto del tiempo escribo en MA-NO WEB DESIGN AND DEVELOPMENT.
Related Posts
If you have a lot of emails in Gmail, there are a few codes that will help you find what you need faster and more accurately than if you do…