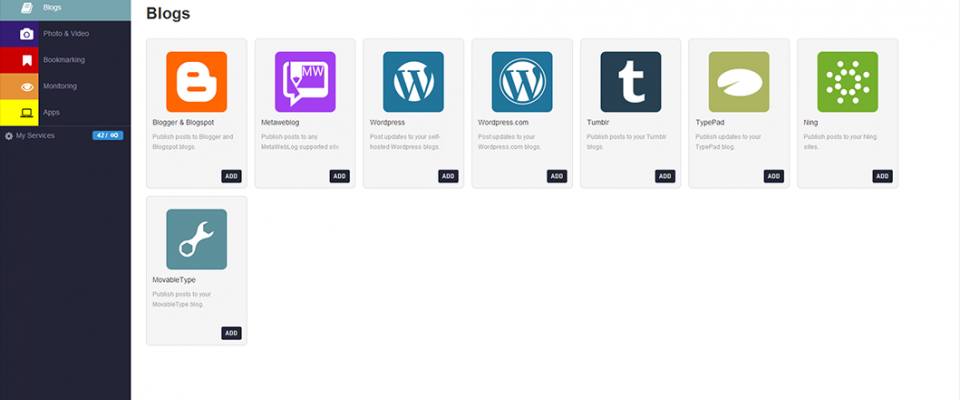 Most individuals, marketers and business people struggle to get the best out of social media but do not know how to go about it. There are various applications that can help anyone get their social media up and running. With the help of such apps or tools, management of social media accounts becomes easier and, at the same time, getting traffic to your account also becomes easy. Here are some of the best phone and computer-based tools you need to boost your social media.
Sendible
Sendible is an upcoming social media management tool with a superb user interface. One of the best in the market, it is a completely integrated social media efficiency tool. This tool lets the user integrate with 20 of the top web-based social networking systems, social sharing sites and blogs. The user can also connect it to Slack hence making communication with colleagues simple.
For social media marketers, this tool assists in creating content that gets the clients the traction needed while also keeping the user`s publication logbook active. Through its social media inbox, one can track their brand mentions and even promptly react to any negative remarks from clients, so they can build a solid rapport and start a communication channel. Sendible provides the user with marketing automation tools which can help them drive leads and also get target prospects for business. The user also receives detailed analytic reports showing how the audience engages with their social sites.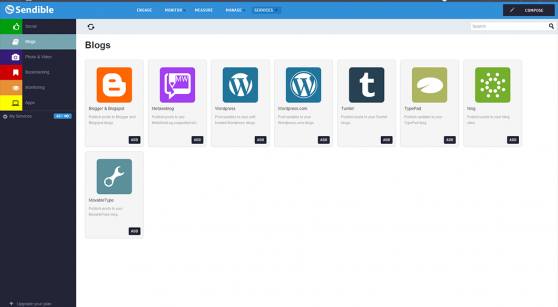 Bear
With Bear, the user will find it easy to come up with content ideas and keep them safe. Bear is an innate note-taking and writing tool which can keep anyone`s ideas organized. It enables the user to hashtag all their notes and content and easily link them together so that they can be able to find them in the future. Using this application is easy because it has an advanced markup editor that allows for clear editing. It also has advanced sharing options which enable the user to collaborate easily across teams.
Boxer Pro
This application helps the user to address their inbox in a more efficient way with the innovative calendar, email, and contact administrator. A busy social media manager can exploit a feature like the `Speedy Replies` for setting and sending preserved responses. The manager can also use the `Email Like` feature to save time since they will be able to quickly recognize a sender`s message if it does not need an intense response. It packs even more customizable features which can be used to complete tasks like deleting, spamming, and so forth. The app can be used on both iPhone and Android devices.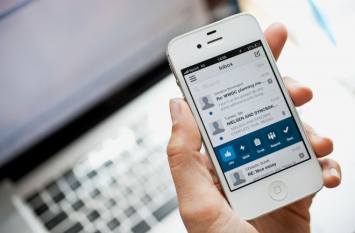 PostPlanner
This tool helps the users to schedule posts and also get a higher rate of engagement from followers and readers on their social media platforms. The focus is more on getting the right content published by scheduling the right time, this helps increase traffic to the user`s social media profile. What makes it unique is the Viral Content functionality that shows the user the most viral videos, news, images, and articles among other important things related to their industry. The functionality can also be used to boost engagement with followers on the user's website.
Socialflow
This smart social media management tool uses predictive analytics to direct the user to the best time when they can post their content. It has a software designed to use real-time data to tell the ideal moment for publishing content once it is placed in the queue. Apart from that, the application also ensures that any updates made by the user are viewed by a substantial number of their audience. This is made possible by posting the content at the time when the audience is more engaged and most active.
Daycap
Anyone who finds it hard to come up with new content on a daily basis can find refuge in this application. It provides a fresh way to initiate visually engaging posts; it creates GIF of the photos posted by the user. If desired, the user can add locations to the GIFs and then share them on Instagram.
Into
This is an iPhone app that helps the user to easily connect their brands and businesses with agency-represented influencers such as popular social media industry leaders, bloggers, models and celebrities. The influencers can also use the app to identify sponsorship and endorsement opportunities in their areas.

Janeth Kent
Licenciada en Bellas Artes y programadora por pasión. Cuando tengo un rato retoco fotos, edito vídeos y diseño cosas. El resto del tiempo escribo en MA-NO WEB DESIGN AND DEVELOPMENT.
Related Posts

Google – THE search engine for many internet users. It has been with us since its launch back in 1998 and thanks to its simplicity of use and genius algorithms,…