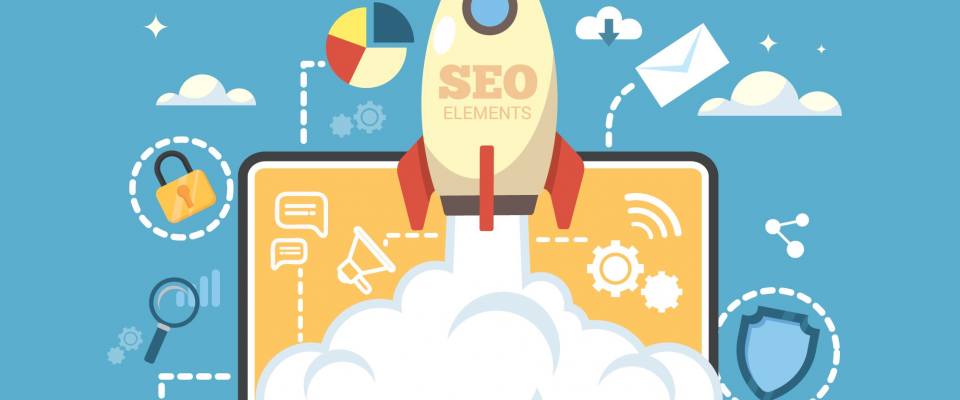 Are you interested in learning more about SEO in 2019? Here are the trends you need to follow to improve your search optimization skills.
For those who don't know about SEO, here's a brief overview.
SEO is the acronym for Search Engine Optimization. In simple words, SEO is the way of improving the number of visitors to a particular website, by improving the placement or search ranking, over Search Engine Result Page (SERP) to improve online visibility in terms of Organic Search.
It's easy to be confused by overloading information when you just start with SEO. There are too many tactics that can prevent you from practicing your skills. However, it must not be scary to learn more about optimizing the search engine.
That's why we analyzed the key SEO trends for 2019 and what they mean for someone who has just started search engine optimization.
Let's dive right into.
1. Use Title Tag Powerups
When you are using "Title Tag Powerups," more people will click on your site in the google search results.
So this means more traffic for you.
With that, here's a list of Title Tag Powerups to try:
Guide
Awesome
New
Fast
Crazy
How to
Research
Proven
Results
Amazing
Step-by-Step
2. Stop "Pogosticking"
Getting your site to display at the top of a SERP is quite an achievement, but it also takes a lot of effort to keep it there. If people click through your site only to click their back buttons and look for another result, the search engines will catch up and you could fall into the rankings.
But what's Pogosticking? I'll explain it now.
I searched for softtware house, and there are a few listings on Google. I click on "softtware house xxx. ".
It takes me to the softtware house xxx website, and then I decide, perhaps in the first five or ten seconds, that the site does not solve my problem. This isn't really what I wanted, and I go back to the same search result.
Here's the problem. For every search result, there's some different pogo-sticking rate.
When you have a pogo- sticking problem, a high bounce rate, people go back to the search results, click on the links of your competitors, that kind of thing, the number one thing you can do is get in to the searcher 's head.
3. Remove Zombie Pages
Zombie pages are pages that do not bring any traffic to your site.
Proven.com saw an 88.3 percent increase in its organic search traffic after 40 thousand zombie pages were removed from its site:
4. Optimize Content for Google Hummingbird
And here's the deal: there is also a lot more to SEO on the page than "make sure you include your keyword a few times on your page."
Why? The answer is Google Hummingbird.
First of all, include variations of your main keyword in your content.
I suggest you to use LSIKeywords.com, a free tool hooks you up with keywords that you can use in your content.
5. Complete Infographics, Podcasts and Videos with Text Content
Yes, content is the King!
Visual contents are awesome but Google can't understand 'em!
6. Try to Give Old Content New Life
Do you have a bunch of blog posts on your dust collection site?
If so, you probably sit on a GOLDMINE.
A goldmine that can bring you lots and lots of search engine traffic.
7. "The GSC Hack"
Here's how it works:
First, login to the Google Search Console.
Go to the Performance Report. This will show you which pages bring the most traffic to you.
This is where things get interesting: because if you click on one of the pages, you can see all the keywords that the page already has. And if you drill down, then you'll find all sorts of keywords that you did not even know you ranking for.
Why is this important?
Couse, to get more traffic from those search terms, I just need to sprinkle those terms into my articles!
Easy!
8. Provide All the Information For Definition Keywords
Whenever anyone searches for a high- level term( such as "content marketing"), they usually look for a definition.
So, make at least some of your content focused on answering the question, "What is X?."
If you want to learn and practice SEO, you need to follow the current trends and algorithm updates that could affect your tactics. As with every other new skill, it is important to keep reading about it to stay informed about any recent changes. Even if you are a beginner or an experienced professional, it's still important to keep reading about the latest SEO updates and what they mean for your strategy.
Background vector created by freepik - www.freepik.com

Janeth Kent
Licenciada en Bellas Artes y programadora por pasión. Cuando tengo un rato retoco fotos, edito vídeos y diseño cosas. El resto del tiempo escribo en MA-NO WEB DESIGN AND DEVELOPMENT.
Related Posts
Our daily lives now include social media, and businesses have realised its potential for engaging and interacting with the target audiences. Social media not only makes it easier to communicate…