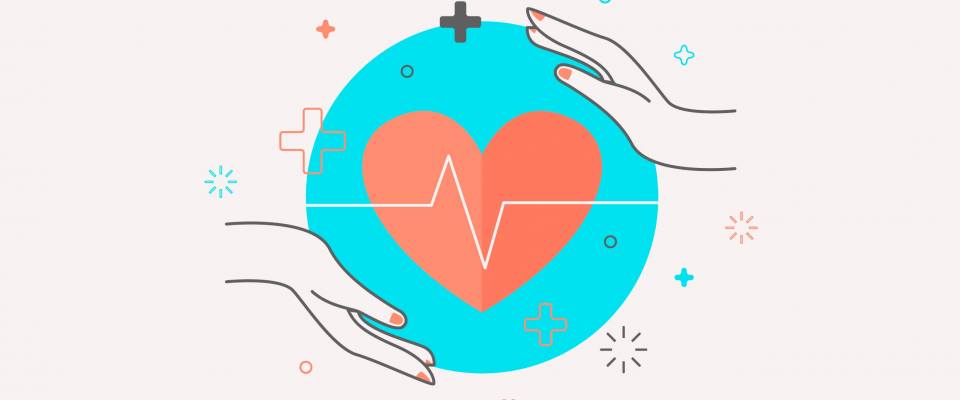 When it comes to running a healthcare business, you have to find a way of making it stand out from the crowd if you want it to be successful. People often choose to go with recommendations when it comes to choosing a healthcare professional. However, more typically, they turn to the internet for their research. This could mean using a search engine or turning to social media for the answers.
If you want the details of your healthcare business to appear wherever potential patients might be looking, you need to ensure your practice is listed online. This is the most important key to driving more traffic to your practice. Potential patients also look for positive feedback about healthcare services online. If you want to make your practice stand out online, here are ways you can do it.
Have the Correct Qualifications
There is little point in starting a business you have no knowledge of, especially in healthcare. One easy way to promote your healthcare business, be it a local surgery or a pharmacy, is to hire those with the correct qualification or, if they have potential, offer them to chance to study for them. You can, for instance, study for an online MBA in healthcare administration. By doing so, you can understand financial accounting and marketing.
Create a Website for Your Healthcare Business
The best way to help your online presence is to have a simple yet attractive website. This will be the main way patients can find out about your service. It's possible to build a website yourself or hire a professional website designer to do it for you. Included in the website should be information about your location, how to get there and contact telephone numbers. There should be pages where you describe your services as well as those that provide information about your qualifications and experience.
Make sure your website is mobile-friendly, as a high percentage of online searches are made using a mobile device. If your website is not responsive, it won't rank well in search engine results. It's also very likely that visitors will look elsewhere if your website is slow to load, which of course means lost traffic and lost revenue.
Learn How to Optimize It
If you want your website to appear in online searches, you need to make sure it's search engine friendly. Again, this is something a professional designer will be able to help with. However, it's possible to optimize your website yourself as several factors work together to increase your chance of a top ranking. It's possible to learn all you need to know about SEO (Search Engine Optimization) by doing some online research.

Create Outstanding Content
Creating and publishing content that appeals to your audience is very good for SEO. Not only that, it provides value for readers and builds trust. Content should be of the highest quality and help answer questions that are being asked by patients in your field. If you work in the field of dentistry, for example, you could be answering questions about the different procedures available and what they cost.

Use Social Media
There is a huge amount of value in using social media for marketing your business. Even the smallest of businesses can increase the visibility of its content by using social media, and it costs very little and often nothing at all. Start by setting up a Facebook, Twitter, Instagram and LinkedIn page and then keep your profiles updated and post original content as well as sharing content from other respected sources. Write a blog and include social sharing buttons so that anyone reading your content can share it if they think it might be interesting for someone else.
Facebook, Twitter, and Instagram also offer several advertising options that aren't too expensive. Find out the cost and consider these options very carefully as an active social media presence is vital in helping you stand out from the competition.
Set Up a Google+ Listing
You can help with the optimization of your business by setting up a Google+ page so that your business is listed in local searches. The process is really easy and free. You're able to include your business name, location, a link to your website, your contact details and hours of operation. It's also possible to upload images of your practice as well if you think it might be relevant. Patients visiting your practice should be encouraged to leave reviews as this will give your page visibility.
Video Marketing
If you want your business to stand out online, you need to spend some time on video marketing. YouTube is where you need to focus your efforts as well as embedding them on your website and providing links. Ask some of your patients whether they would be interested in giving testimonials. You can also produce videos that educate your audience about your industry experience and expertise. Being able to see a person in real life is a very effective form of marketing because it demonstrates trust and credibility. Use videos to tell your story, acquire new patients and improve your reputation.
Word-of-Mouth Marketing
It is possible to get your patients to help build your brand and reputation. Word-of-mouth is still a very powerful form of advertising. Now there is the internet; you're able to spread the word about your business to a much larger audience. Encourage customers to leave feedback on your website, local listings and your social media pages. Patients will be made to feel part of your organization, more involved and happy that their feedback is being heard. If you get feedback from patients that require changes, then try to make them as quickly as possible as it will help to improve the customer experience.
One last tip worth mentioning is to consider a patient referral program. Patient referrals are very valuable as people are four times more likely to try something if it's been referred to them by a family member or friend. Encouraging patients to refer your business by offering an incentive doesn't have to cost a lot. Consider offering a discount or free consultation in exchange for a referral.
Competition among healthcare businesses is strong, and if you want to achieve success, you need to spend time and energy marketing your services. The tips given above are just a few of the ways you can promote your healthcare business.
Business vector created by freepik - www.freepik.com

Janeth Kent
Licenciada en Bellas Artes y programadora por pasión. Cuando tengo un rato retoco fotos, edito vídeos y diseño cosas. El resto del tiempo escribo en MA-NO WEB DESIGN AND DEVELOPMENT.
Related Posts
Many people all over the world enjoy photography. At first, it may seem difficult to learn, but once you turn it into a hobby, then it becomes a pleasure rather…