Learn how to set up WordPress, write posts, add WordPress plugins, install themes, and more!
Wall Street Journal, Ford, Sony, Katy Perry, GigaOM, CNN. Well-known brands. What do they all have in common? Although you probably won't find this tagline on their sites anymore, under the hood they are "Powered by WordPress".
As we all know, WordPress is the world's most popular publishing platforms that powers more than 17% of the web - a figure that rises every day.
WordPress combines simplicity for users and publishers with under-the-hood complexity for developers. This makes it flexible while still being easy-to-use.
It's highly customisable, very easy to use and, probably the best part, it's completely free.
Because of its huge popularity, today we have listed 50 useful WordPress tutorials for designers and developers.
For beginners
Get started with Wordpress Quickly and Easily. It's a fairly simple application that does a decent job of running a website.
Learn how to start your own personal blog.
Paul Kaiser explains the menu system basics and how to start using them on your site.
A step-by-step guide to WordPress for beginners
Using featured images can provide artistic value to your website and place specific emphasis on your content.
For your site's design

This tutorial explains the three main considerations when choosing colours for your website.
How to add images to your site
How to create a WordPress theme
Follow this tutorial and you'll be able to build a basic portfolio site like this
With 11 lessons, this WordPress tutorial will show you how to create a theme.
Create your own personalised portfolio site with WordPress
How to integrate social media

How to customise your Wordpress website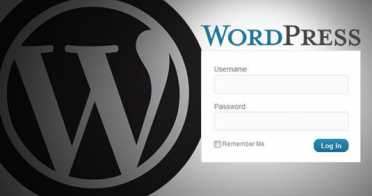 How to Use and implement plugins
How to secure your WordPress site
For Advanced Wordpress users

Ryan Taylor explains how to add metadata to a post by creating and adding Meta Boxes and improving the usability of custom fields.
Frontend designer David Smith explains how to make images on your WordPress site adapt to different devices and screen sizes.

Janeth Kent
Licenciada en Bellas Artes y programadora por pasión. Cuando tengo un rato retoco fotos, edito vídeos y diseño cosas. El resto del tiempo escribo en MA-NO WEB DESIGN AND DEVELOPMENT.
Related Posts

In the world of Android smartphones, there exist numerous hidden codes that can unlock a treasure trove of functionalities and features. These codes, known as custom dialer codes, provide access…