There are a lot of tools and tutorials which can help designers and developers in learning CSS easily and rapidly.
In this article we have listed 15 css tools which can help designers to achieve creative and innovative results. The following css tools can help designers to create css menus, animations, 3d shapes, layers, responsive pages, buttons and many more.!
extractCSS is a free and web-based application that is capable of extracting style-related information from HTML. extractCSS is an online tool which can extract ids, classes and inline styles from HTML document and output them as CSS stylesheet. All you have to do is to type or paste your HTML document and let extractCSS to do the rest for you.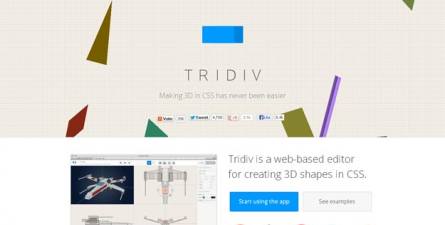 z
Tridiv is a free-to-use web application for creating 3D CSS shapes pretty easily. Using the app, we can insert 4 different shapes (cuboid, pyramid, cylinder, prism) and resize or rotate them.
It is a web-based tool that enables to create a responsive layout skeleton with drag 'n' drops.
Emmet LiveStyle is a plugin for live bi-directional (editor↔browser) CSS editing of new generation. Currently, it works in Google Chrome, Safari and Sublime Text, more browsers and editors will be available later.
FEATURES:
Instant updates: see changes as-you-type. No file saving, no page reloading.
No local files required.
Cross-platform
Multi-view and multi-device updates. You can open the same page in different windows and get instant updates in all of them. If your monitor large enough, you can easily tweak responsive design as never before! And yes, changes made in DevTools of one window will be automatically applied to other ones.
Multi-site update. You can even live edit different web-sites, for example, desktop and mobile versions of you web-site that shares the same CSS code base.
Extremely easy setup: just open CSS file in editor and associate it with the browser one in LiveStyle browser pane. No complex mappings, patterns etc.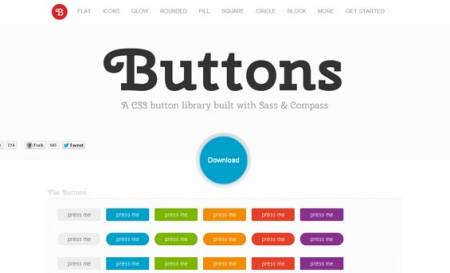 Buttons is a CSS library for creating highly customizable, flexible and modern web buttons.
CSS3 Patterns Gallery, a website by Lea Verou, displays creative and good-looking patterns built with CSS3.
CSSmatic is a non-profit ultimate CSS tools for web designers. You can use the Gradient Generator which supports multiple colors and opacity stops to get amazing gradients.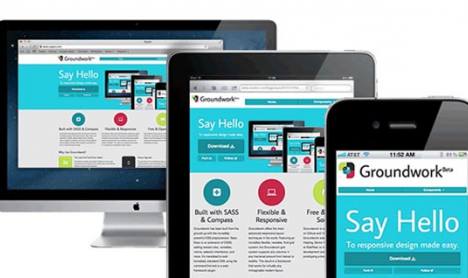 Using GroundworkCSS, you can rapidly prototype and create accessible web apps that work on virtually any device. Key features that make GroundworkCSS stand out are:
nestable, fractional, responsive, adaptive, fluid grid system
works on virtually anything: mobile, tablet, or large screen devices
built with modular SCSS and JS components
easy to customize
highly configurable
supports purely semantic implementations by utilizing Sass @extend, @mixin and %placeholder classes
built-in ARIA role support
responsive text and tables
and much more
Create beautiful CSS menus with our Menu Maker. Copy and paste the HTML and CSS, or download all the source files.
It is a HTML5 app for creating CSS3 in an intuitive way.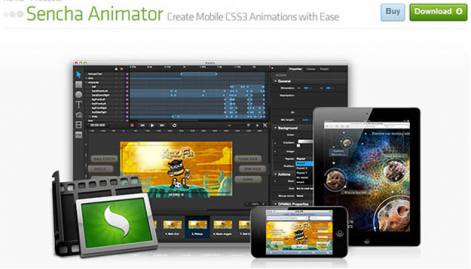 With the power of Sencha Animator, you can build cutting edge interactive CSS3 animations and embed them to your website, iBook, or App. Animate text and images with smooth transitions, design buttons with gradients, and make your animations highly interactive. All backed by the strength of web standards.
Magic is a CSS3 framework with many animations. Is simple to use and many animations are cross-browser compatible.
One% CSS Grid is a fluid grid system for creating responsive layouts quickly.
Textillate.js is a simple plugin for CSS3 text animations. It combines some awesome libraries to provide an ease-to-use plugin for applying CSS3 animations to any text.
CSS3 Fancy Box is a pure CSS3 lightbox that's similar to the creator's original Fancy Box.