If you have just launched a new startup one of the things that should be top of your agenda is creating an effective social media strategy. No sane business owner can afford to ignore social media in this day and age.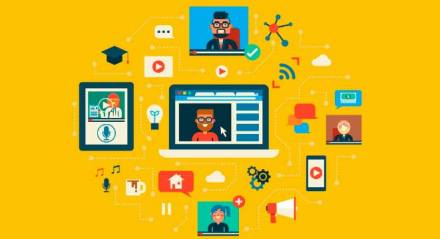 People go to social media sites to socialize. It's like one humongous market. You simply have to have a seat at the table and you'll need the right social marketing tools to be able to

A robust social media strategy must incorporate the right tools. In this article, we will cover just a few that do a pretty decent job withyour weekly and daily social marketing tasks.
1. Hootsuite
HootSuite is one of the most popular social media marketing tools. With its free option, you can plug in dozens of social media accounts and then schedule posts. If you want additional features, you can always upgrade to the paid version. HootSuite simplifies posting because once you create and queue your content, you need not worry about posting at all social media sites until the queue is empty.
2. Postcron
Postcron is another free social media management tool that allows you to auto-post on Facebook Pages, Facebook Groups, Facebook Events, Twitter, LinkedIn, Google+, Pinterest and Instagram all from one place saving you lots of time and resources. The premium plan allows you to create unlimited pending posts, bulk upload images, add a watermark to images, has content recommendations and even allows you to schedule posts on Instagram.
3. TweetDeck
TweetDeck is a Twitter monitoring tool. With it, you can easily monitor timelines, list, and searches. You can also go further and create searches that track topics, hashtags, and experiences.
4. Buffer
Like HootSuite, Buffer is a post scheduling tool. However, Buffer is much simpler to use. It comes with an extremely friendly user interface and has a gentle learning curve. A free account allows you to connect five social media accounts and schedule up to ten posts a day.
5. IFTTT
IFTTT is an automation tool. It has integrations with virtually any online tool you can think of. Once you connect all the various tools you use for business, you simply create a "recipe" - a set of instructions – which are triggered by the first event in the instructions. For example, you can create a recipe that posts to a summary to Facebook anytime you send out an email to your subscribers. With some creativity, you can create "recipes" that save you lots of time and make your business super efficient.
6. Bit.Ly
Bit.Ly is a link shortening tool. By passing your links through the service before posting them on your social profiles, you save on character space which you can then use to squeeze in a couple more words. But, its really strong point is the link analytics which tells you which links are performing better than others.
7. Piktochart
Pickochart is a social media tool for creating infographics and posters. Eye candy does well on social media. Visually appealing text always performs better than blocks of text. Pictochart has a vast range of ready layouts. Anyone can use the layouts to create beautiful presentations and inject life into reports. This can go a long way in enhancing your brand.
8. Google Analytics
Finally, no discussion about free social media management tools can be complete without mentioning Google Analytics. For a free tool, it beats all the commercial analytics tools by a mile. Designed by Google, they did not skimp on the features. The tool has a wide range of deep insights that help you understand your social media audience. Some of these include;

Sources and Pages: Identify networks & communities where people engage with your content.

Conversions: Measure the value of social by tracking your goals, conversions and e-commerce transactions.

Social Plugins: Measure your on-site user engagement.

Social Users Flow: Compare traffic volumes and user traffic patterns through your site.
Conclusion
The social marketing tools listed here are essential and by no means exhaustive. Once you get the hang of them, I encourage you to sign up for the premium options, where applicable, to really get the most out of the tools. Also, do not use too many tools as this will be counterproductive. Identify your tasks and acquire the tools that help you perform those tasks better.


Janeth Kent
Licenciada en Bellas Artes y programadora por pasión. Cuando tengo un rato retoco fotos, edito vídeos y diseño cosas. El resto del tiempo escribo en MA-NO WEB DESIGN AND DEVELOPMENT.
Related Posts

There are many people today who only use the following for design purposes Canva as it is a really popular software and website and there is no denying that it…