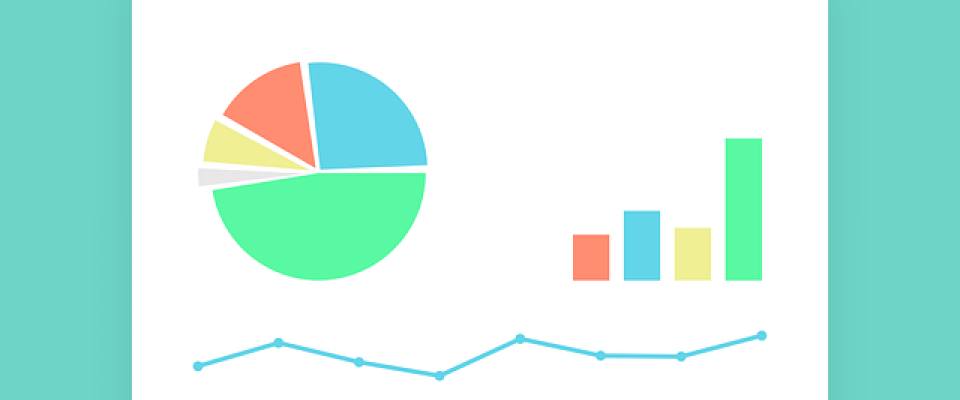 Google Search Console, before known as Webmaster Tools, is a decisive tool created to easily track the performance of your website, but also to improve its visibility and usability. Over the last year, the new Search Console has been growing and growing...Now you're wondering how to use the new Google Search Console effectively.
Let's start.
Submit Your Website to Google Search Console
First things first, sign into Google Search Console and verify your website.
You should see the site verification dialogue pop up when you sign in for the first time. Enter the URL of your homepage and click ADD PROPERTY.
Make sure you add the right URL, so with 'https' if you have an https website and with or without 'www'. For collecting the right data, it's important to add the right version.
If you signed into Google Search Console with the same Google account you use for Google Analytics, there's a high probability that Google will auto verify your site. If it does, you will see a success message like this.
If Google Search Console doesn't auto verify your site, it will give you several other verification options: HTML tag, Google Tag Manager, Domain name provider.
Google takes a few days to crawl and index the web site, meantime, the Search Console won't display information about your site.
How to read the performance report
When you sign into GSC, you will automatically be delivered to your Overview page. This page gives you a snapshot of your organic search performance at any point in time.
Recently known as the Search Analytics section, this incredible report demonstrates you up to 16 months of data: you can overlay a few execution measurements, for example, complete impressions, snaps and normal active clicking factor (CTR), yet in the new Search Console, you can see this information at four times the previous range offered.
Another gigantic jump forward with the Performance Report is that you no longer need to filter for a search query, search type, country, or device. You would now be able to take a gander at them at the same time.
1. Clicks
Clicks tell you how often people clicked on your website in the search results of Google.
2. Impressions
The impressions tell you how often your website or a specific page is shown in the search results.
3. CTR
The CTR (Click-through rate), shows you what percentage of the people that have seen your website in the search results also clicked through to your website.
4. Average position
The 'Average position'shows you what the average ranking of a specific keyword or page was in the time period you've selected.
Index coverage
The 'Index coverage' tab is a little bit technical. This section shows how many pages are in the index of Google since the last update, how many pages aren't and what errors and warnings caused difficulties for Google indexing your pages properly.
AMP
AMP is the acronym for Accelerated Mobile Pages: lightning fast mobile pages. Responsive design, quicker page rendering, increased click-through rates… The pros of the Accelerated Mobile Pages (AMP) Project are seemingly endless.
With Google's open-source initiative it's important to stay on top of the URLs which are viewable in the AMP format – or at least the ones which should be.
If you've implemented AMP for your website you, now you can check for errors in Google Search Console.
Job Postings
Job's tab, lists your job openings and tracks their performance.
Events
This section shows the information about your structured markup for events.
Sitemaps
Using a sitemap has so many benefits. Not only is it easier to navigate, but it gives better visibility to search engines. Sitemaps can offer the opportunity to link search engines with any changes made to the site immediately after they happen.
External and Internal Links
With the Links function in the new Search Console, you can find the number of external links your site is receiving – this means that you can also see what 'text' links to your site, and the top linking sites and pages. and the number of internal links the site has.

Janeth Kent
Licenciada en Bellas Artes y programadora por pasión. Cuando tengo un rato retoco fotos, edito vídeos y diseño cosas. El resto del tiempo escribo en MA-NO WEB DESIGN AND DEVELOPMENT.
Related Posts

Do you want to play your favorite Android games directly on your computer? If your answer is yes, you've come to the right place! In today's guide, I will explain…