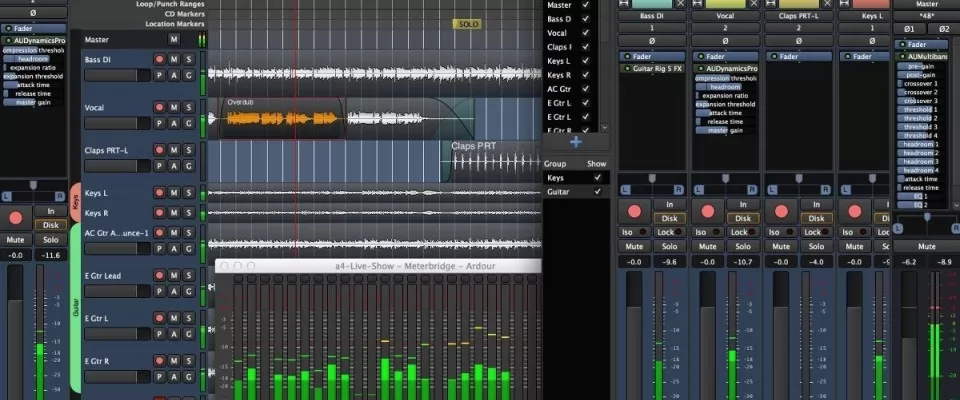 The programs listed below are the foundation of this blog. It's Free & Open-Source Video Editing Software that does all the stuff the expensive commercial programs do. We'll keep the links here updated, so you always know where to get them.
Also, with this basic list, we are focusing on well-developed programs that work on the major operating systems.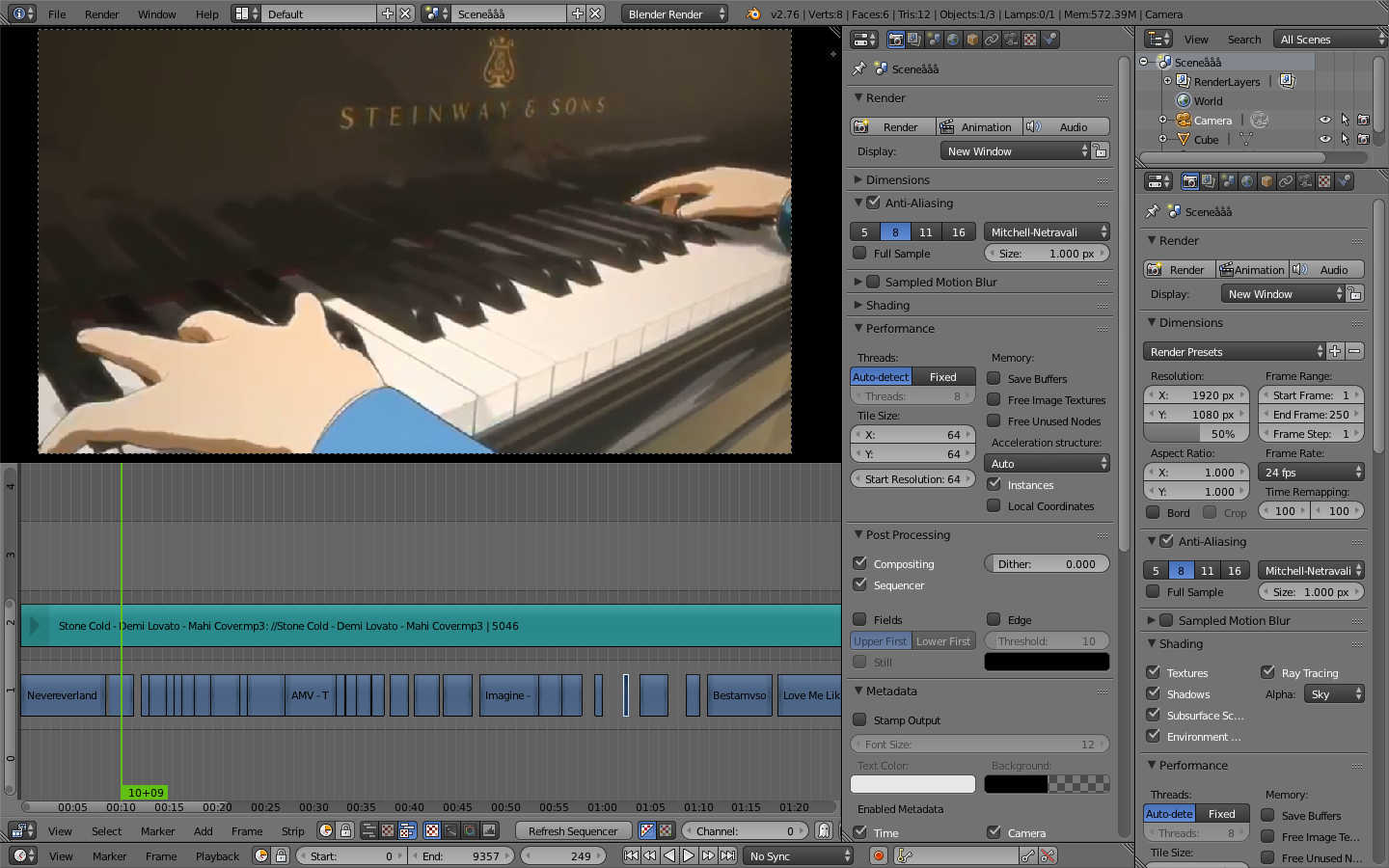 Blender is the free and open source 3D creation suite. It supports the entirety of the 3D pipeline—modeling, rigging, animation, simulation, rendering, compositing and motion tracking, even video editing and game creation.
Daily Blender Build – All the latest and greatest fixes and features, not guaranteed to be stable. Use at your own risk.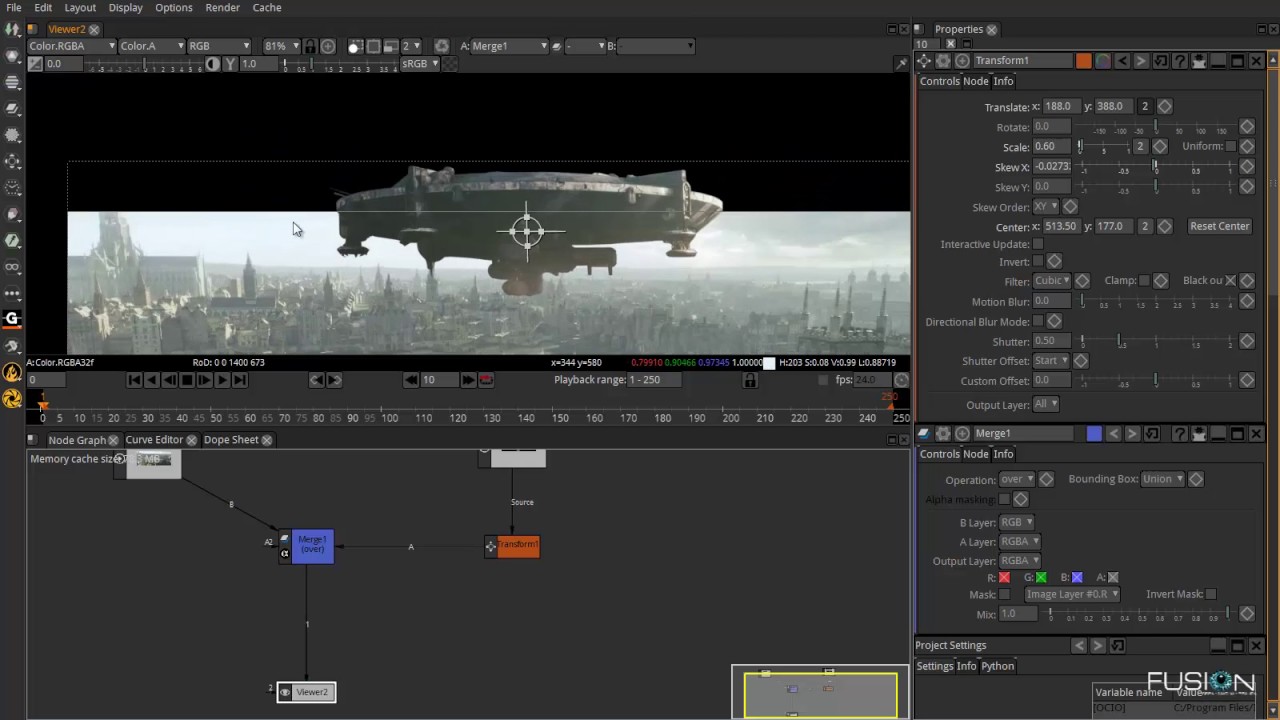 Natron is a free open-source, cross-platform compositing software, created as a tool for people who needed it and that may felt left-aside by the software editors pricing plans: students and schools that may not be able to buy expensive software licenses. Available for Windows, Linux and Mac, Natron offers an interface similar to Nuke. According to the creators of the program, it was chosen "so it is easy for artists to pick up Natron if they know how to use the industry standard."
Daily Natron Build – Again, the latest and greatest, but may not be stable. Use at your own risk.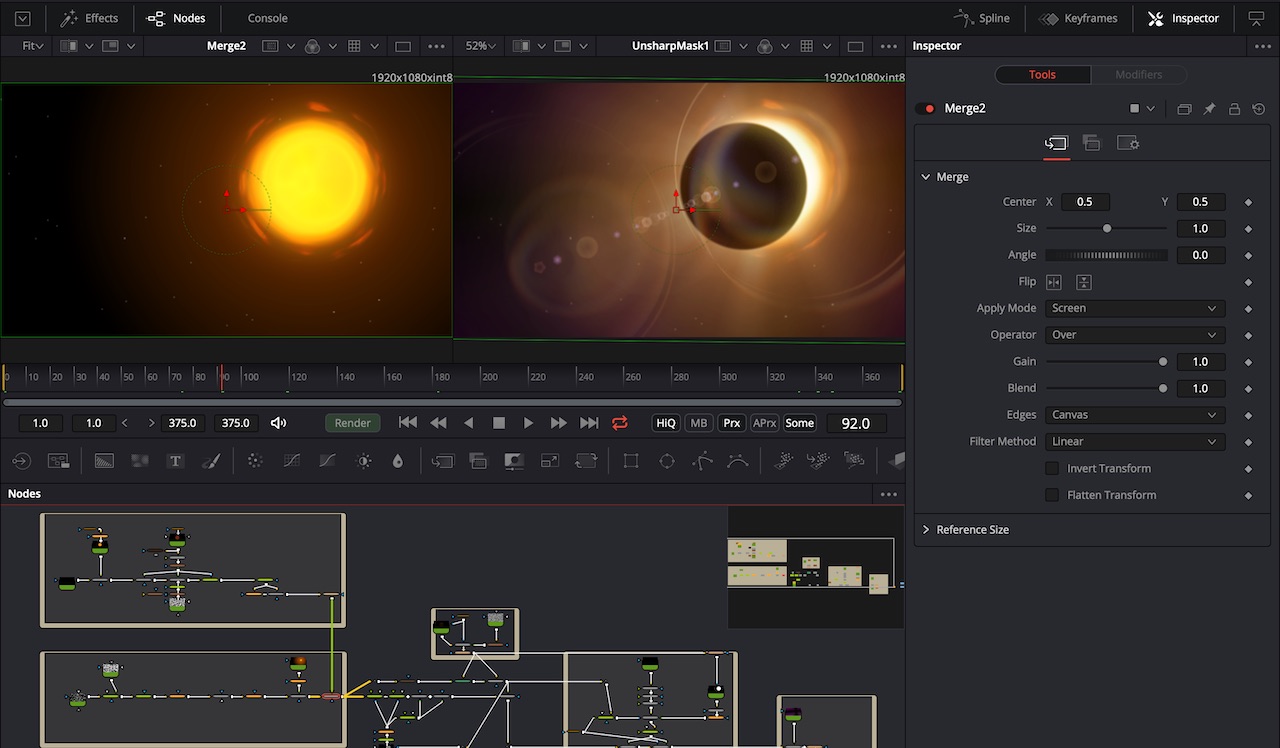 Production proven 2D node-based compositing.
Available from BlackMagic Design, Fusion is, according to the company, "the world's most advanced compositing software for visual effects artists, broadcast and motion graphic designers and 3D animators." Developed over a period of 25 years, Fusion has been used on over 1000 major Hollywood blockbuster feature films! Fusion features an easy and powerful node based interface so you can construct complex effects simply by connecting various types of processing together. That's super easy and extremely fast! You get a massive range of features and effects included, so you can create exciting broadcast graphics, television commercials, dramatic title sequences and even major feature film visual effects!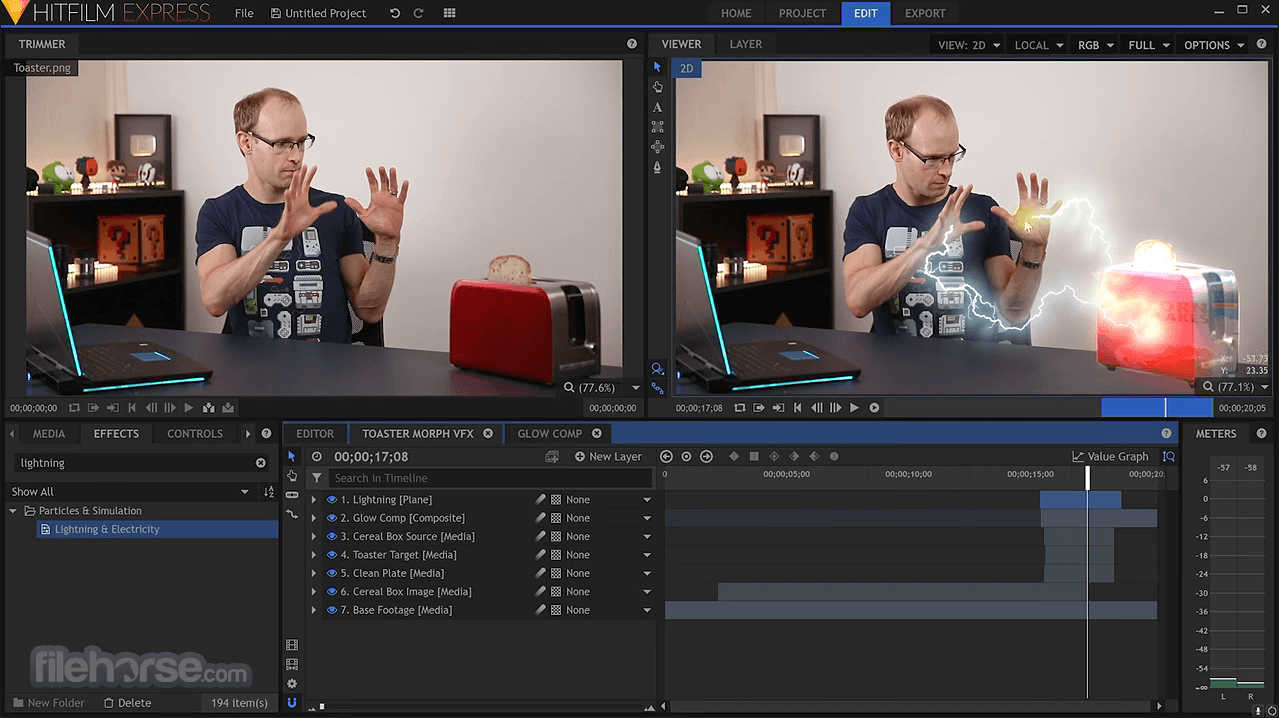 Layer-based compositing and editing.
HitFilm Express is a free video editor and visual effects compositor. You can edit videos. You can create titles. You can design visual effects. All without spending any money. And when you're ready for more power, you've got super-flexible upgrade options. HitFilm 3 Express is a good example of one of a new generation of tools that appeals to a generation born watching YouTube and Vimeo videos.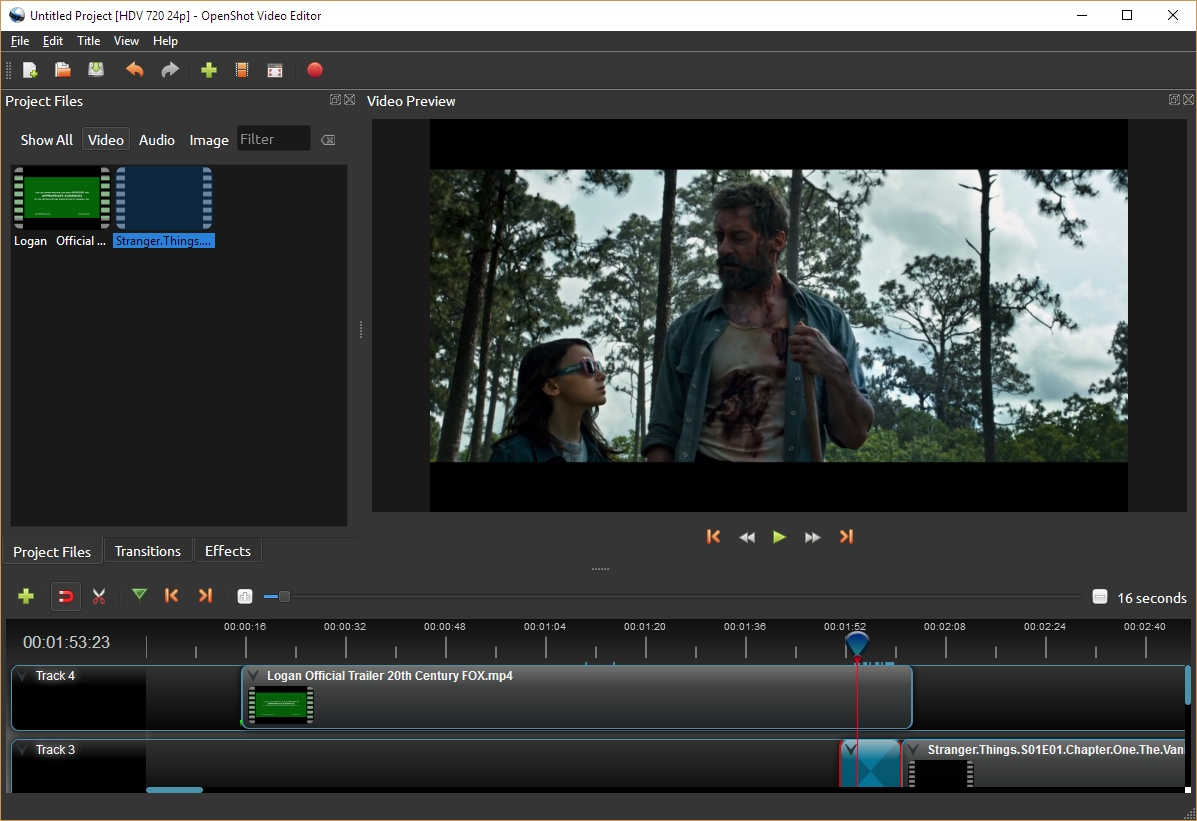 FREE, open-source video editor.
OpenShot Video Editor is a FREE, open-source video editor for Linux. With it you can mix your videos, photos and music or audio files, to create the film you have always dreamed of. Created in 2008, by Jonathan Thomas, the program is the solution to a problem.
When Jonathan Thomas, a software developer, installed Ubuntu (Linux) he was amazed but felt the need for a video editor and could not find any that would suit his needs: easy to use, powerful and stable. So he decided to create one, although faced with some problems: he barely knew Linux or programming for Linux, and had no idea how to mix video & audio via code.
Seven years later OpenShot Video Editor is a reference within the community. The team has grown and so has the program. Linux is the only operating system supported with the actual version, but the creators say that their ultimate goal is to bring OpenShot to as many users as possible, which includes other platforms, such as Windows and Mac, something already being tested in OpenShot 2.0, the next version to be distributed.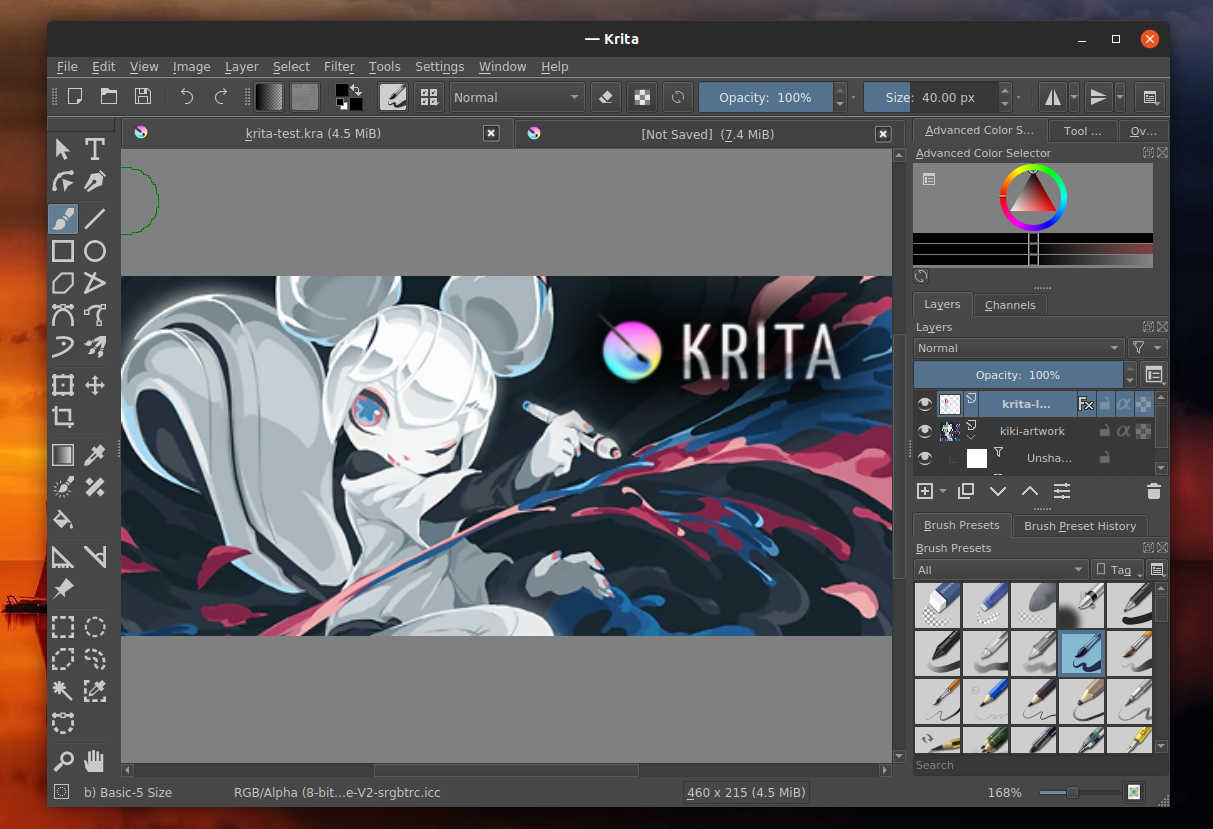 2D painting and image editing, works with EXR and PSD files.
Krita is a FREE and open source painting tool designed for concept artists, illustrators, matte and texture artists, and the VFX industry. Krita has been in development for over 10 years and has had an explosion in growth recently. It offers many common and innovative features to help the amateur and professional alike.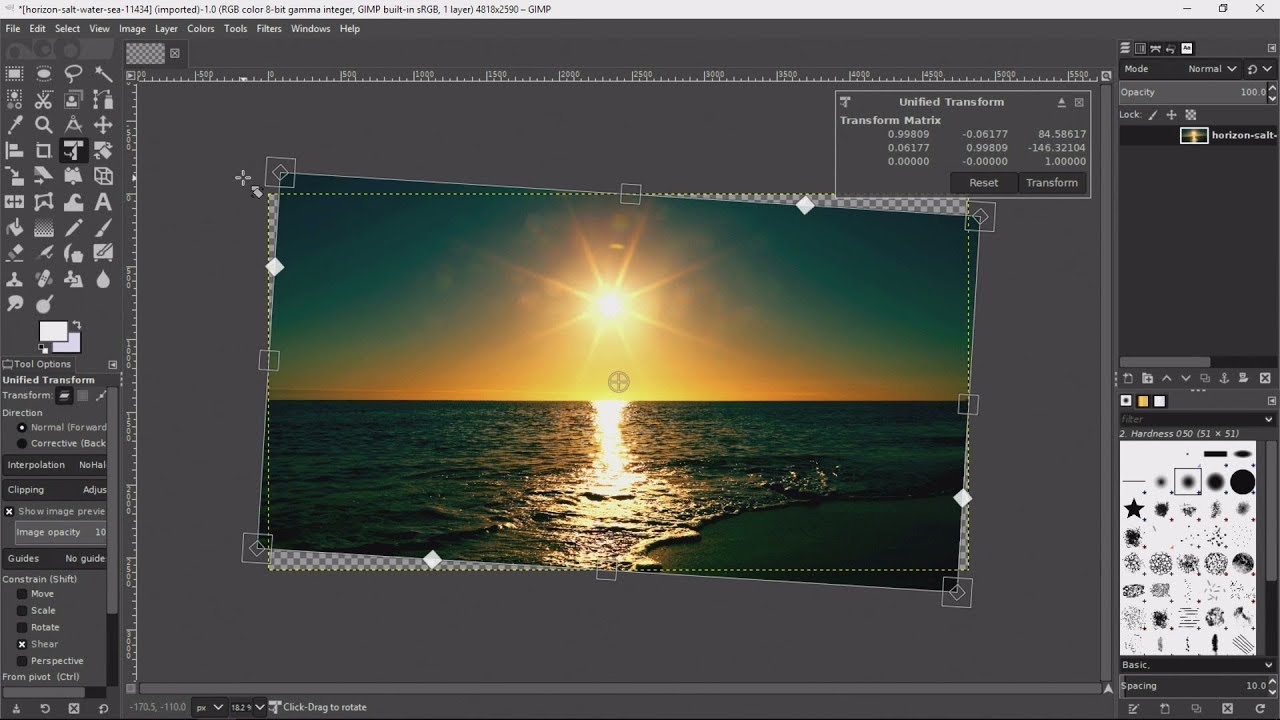 2D painting and image editing, very similar to Photoshop.
This is the official website of the GNU Image Manipulation Program (GIMP).
GIMP is a cross-platform image editor available for GNU/Linux, OS X, Windows and more operating systems.
Whether you are a graphic designer, photographer, illustrator, or scientist, GIMP provides you with sophisticated tools to get your job done. You can further enhance your productivity with GIMP thanks to many customization options and 3rd party plugins.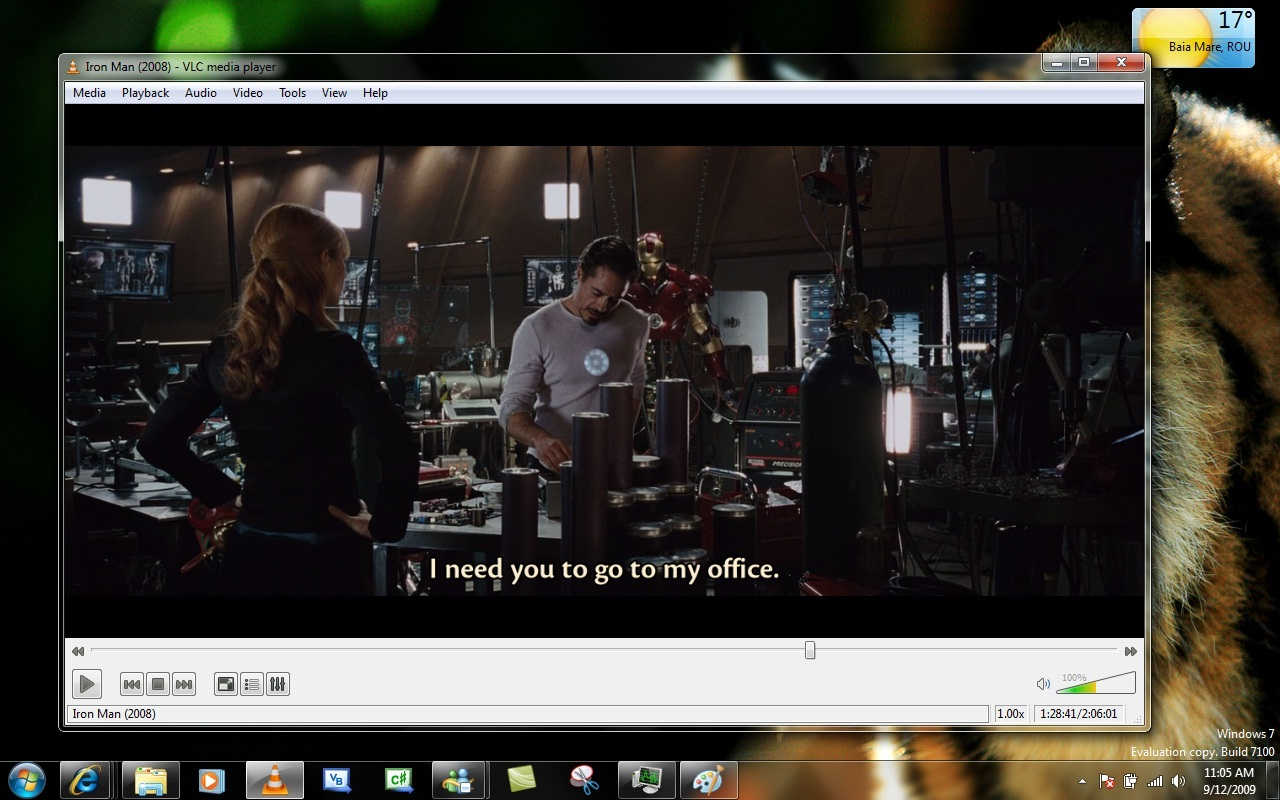 Media player, great general purpose player.
VLC media player (commonly known as VLC) is a free and open-source, portable, cross-platform media player and streaming media server developed by the VideoLAN project. VLC is available for desktop operating systems and mobile platforms, such as Android, iOS, Tizen, Windows 10 Mobile and Windows Phone. VLC is also available on digital distribution platforms such as Apple's App Store, Google Play and Microsoft Store. VLC supports many audio and video compression methods and file formats, including DVD-Video, video CD and streaming protocols. It is able to stream media over computer networks and to transcode multimedia files.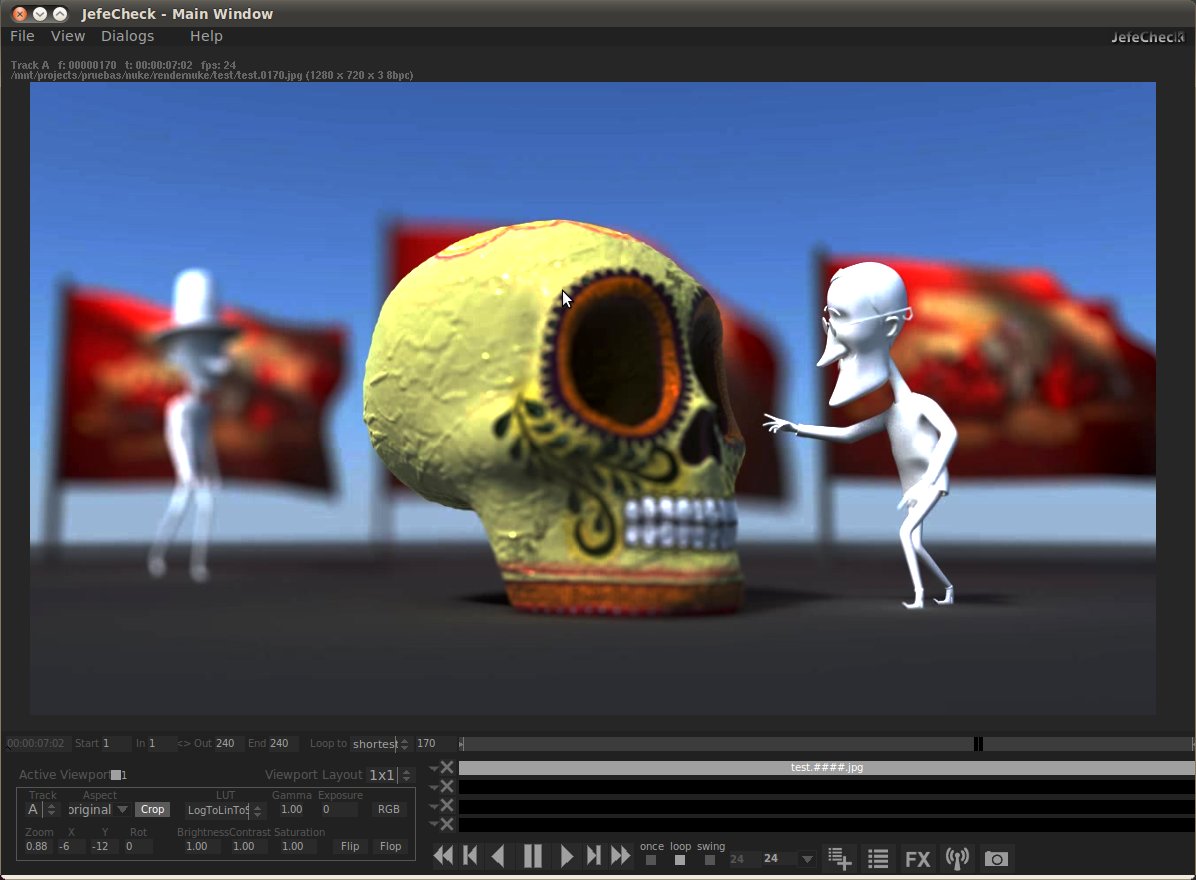 Image sequence viewer.
JefeCheck is an Image Sequence Player that plays High Resolution (SD, HD, 2K+) on almost any workstation, includingsome pretty old Mac laptops. Real Time Processing
JefeCheck allows you to take the image sequences you are playing back and apply image processing filters on them (FXs we call them), at full resolution and in Real Time.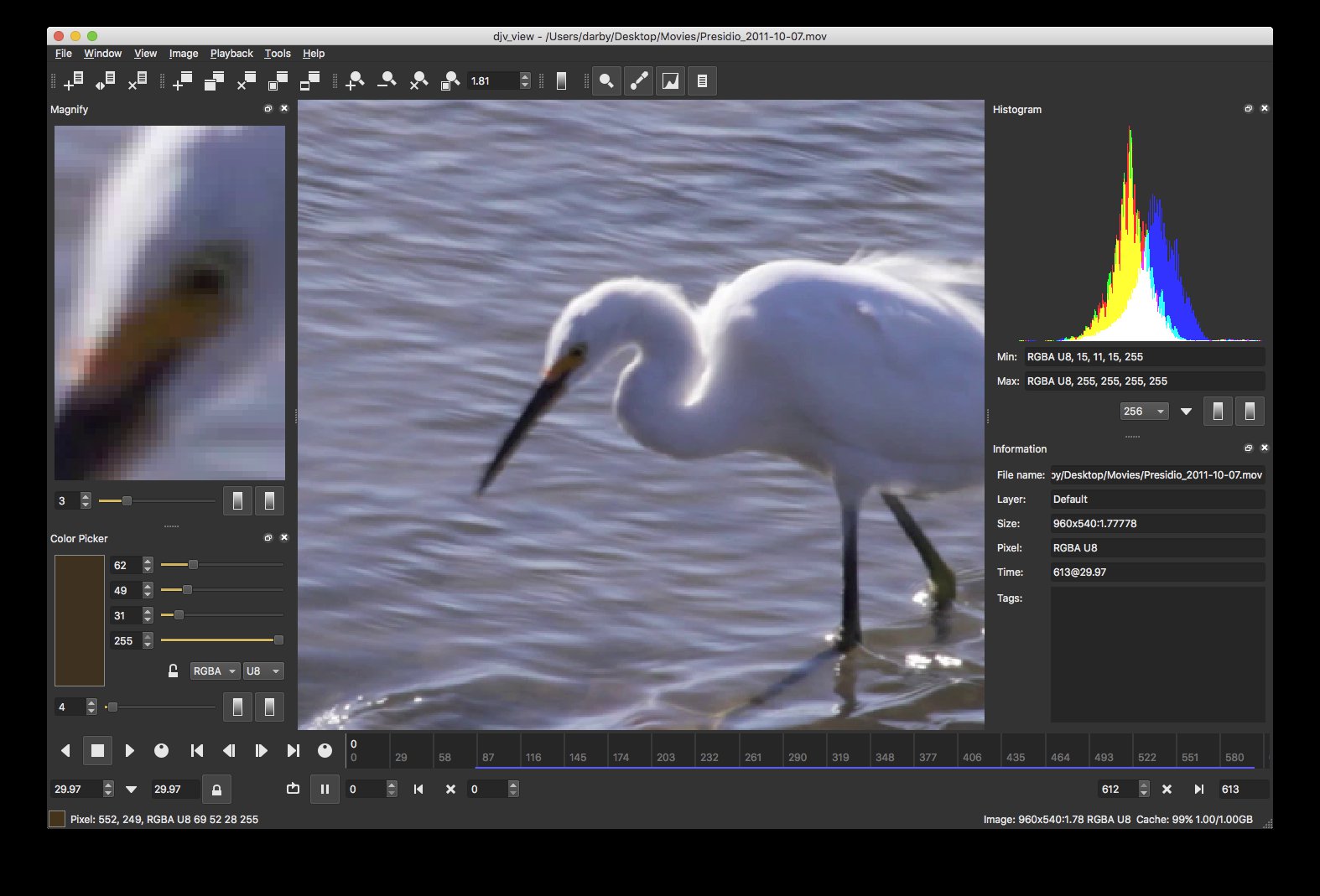 Image sequence viewer.
DJV Imaging provides open source movie playback software for use in film production, VFX, and computer animation. Key features include: Real-time playback of image sequences and movies Support for industry standard file formats including Cineon, DPX, OpenEXR, and QuickTime Command line utilities for batch processing Cross platform support for Linux, Apple OS X, and Microsoft Windows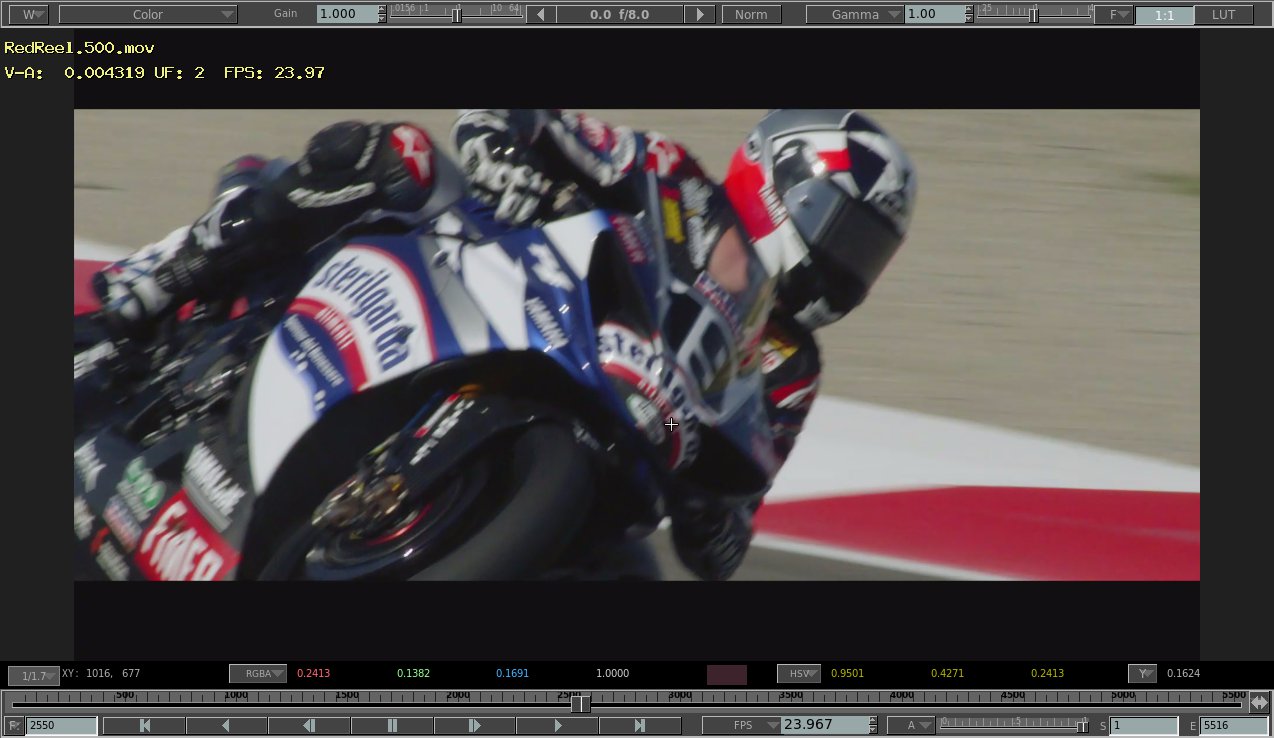 Image sequence viewer.
A video player, interactive image viewer, and flipbook for use in VFX, 3D computer graphics and professional illustration.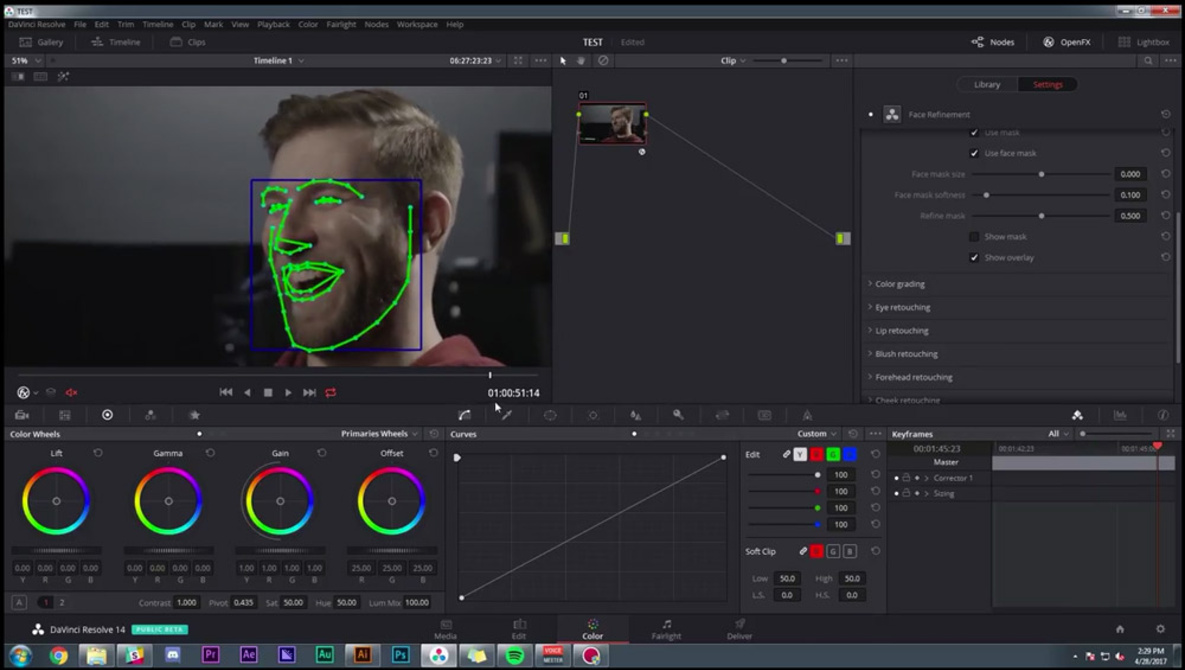 Video editing.
Revolutionary tools for editing, color correction, audio post and now visual effects, all in a single application. Combines professional offline and online editing, color correction, audio post production and now visual effects all in one software tool. it gives you a complete 3D workspace with over 250 tools for compositing, vector paint, keying, rotoscoping, text animation, tracking, stabilization, particles and more.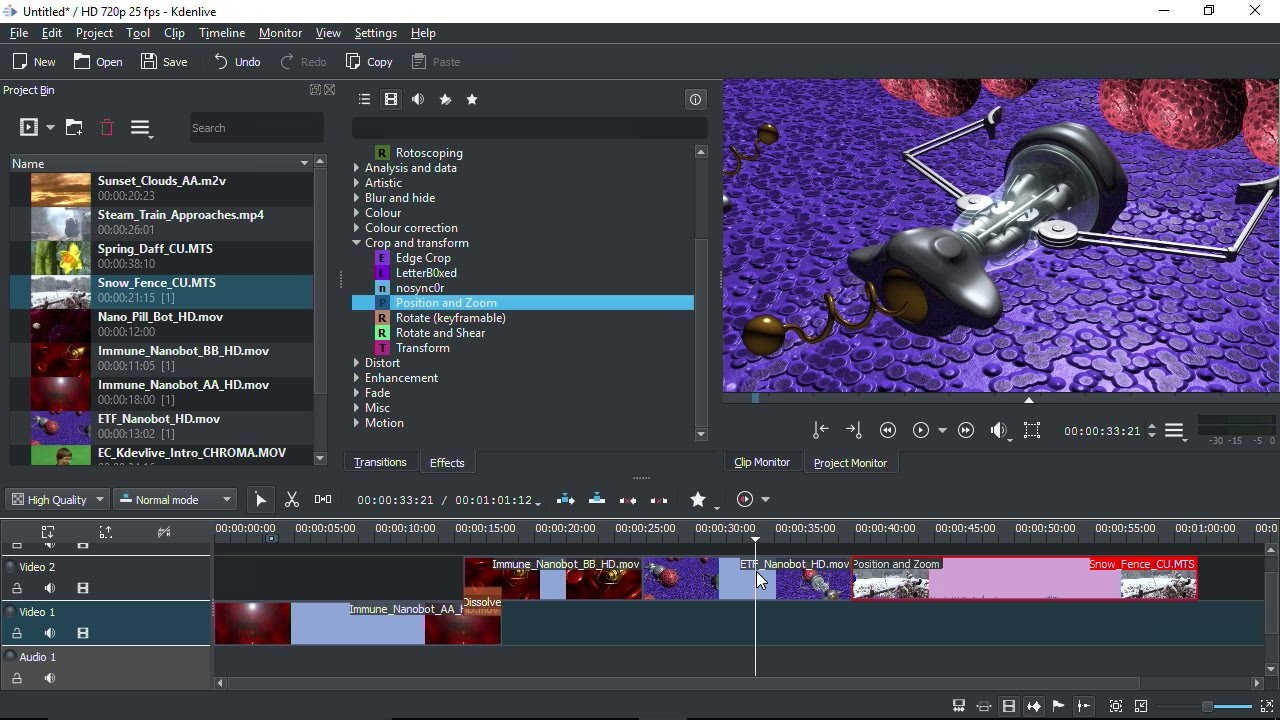 Video editing.
Kdenlive is a free, open-source video editor for GNU/Linux, FreeBSD, NetBSD and Mac OS X, which supports DV, AVCHD and HDV editing. Conceived to answer all needs, from basic video editing to semi-professional work, the video editor relies on several other open source projects to work. The creators of this FREE software project understand that modern filmmakers need to mix different kinds of media, including video, audio and images, so Kdenlive is built upon MLT and ffmpeg frameworks, which provide unique features to mix virtually any kind of media.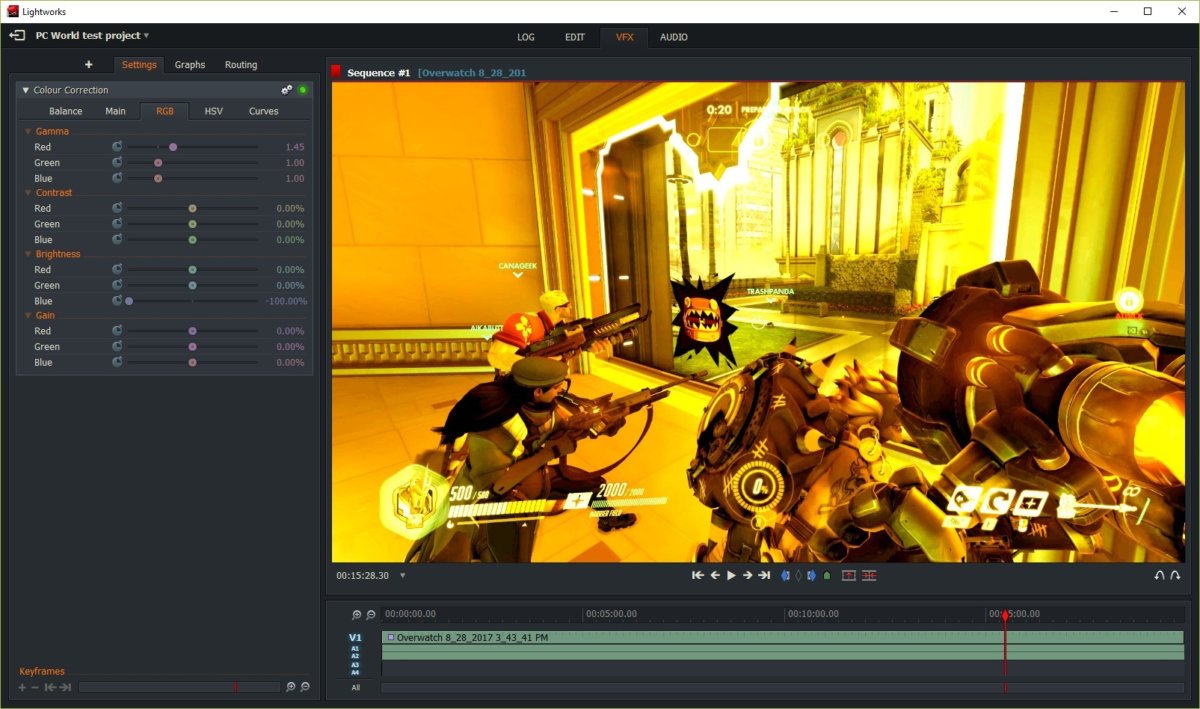 Video editing, free version is limited.
A non-linear editor system praised by many of Hollywood's top names, Lightworks, is a full-featured editor with all the power, performance and features you would expect, with support for all major professional broadcast formats from SD, HD, 2K and Red 4K files. Having made its name on the Windows platform, the program from EditShare extended to Mac and Linux on its recent version, Lightworks 12. The company responsible for the program, believe that to make great work users you need great tools. So they conceived a way to offer the same tools that professionals around the world have been using every day for the last 20 years to edit feature films, dramas, news and sports. Lightworks gives you everything you need to make your next movie look great!"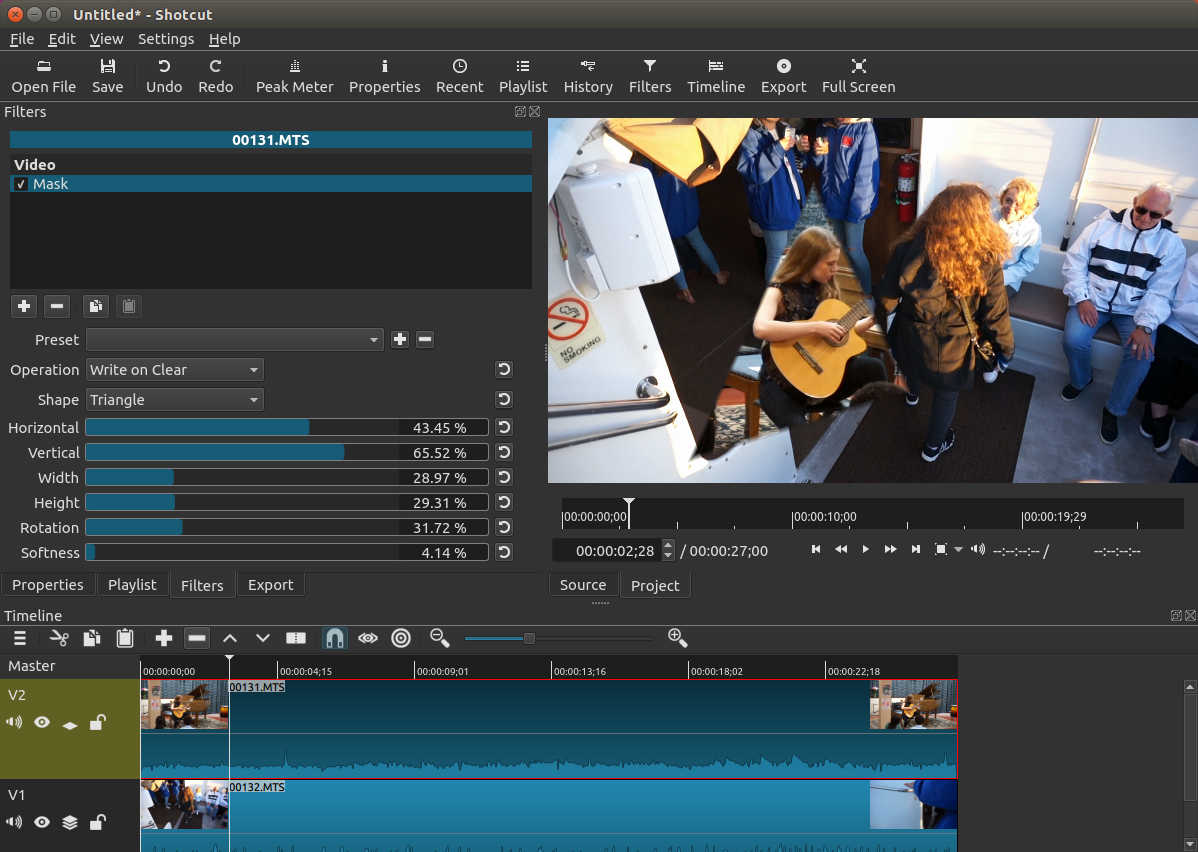 Video editing.
Shotcut is a free, open source, cross-platform video editor. Supports hundreds of audio and video formats and codecs thanks to FFmpeg. No import required which means native editing, plus multi-format timelines, resolutions and frame-rates within a project. Frame accurate seeking supported for many video formats.
Audio workstation.
For people who want to record, edit, mix and master audio and MIDI projects. When you need complete control over your tools, when the limitations of other designs get in the way, when you plan to spend hours or days working on a session, Ardour is there to make things work the way you want them to.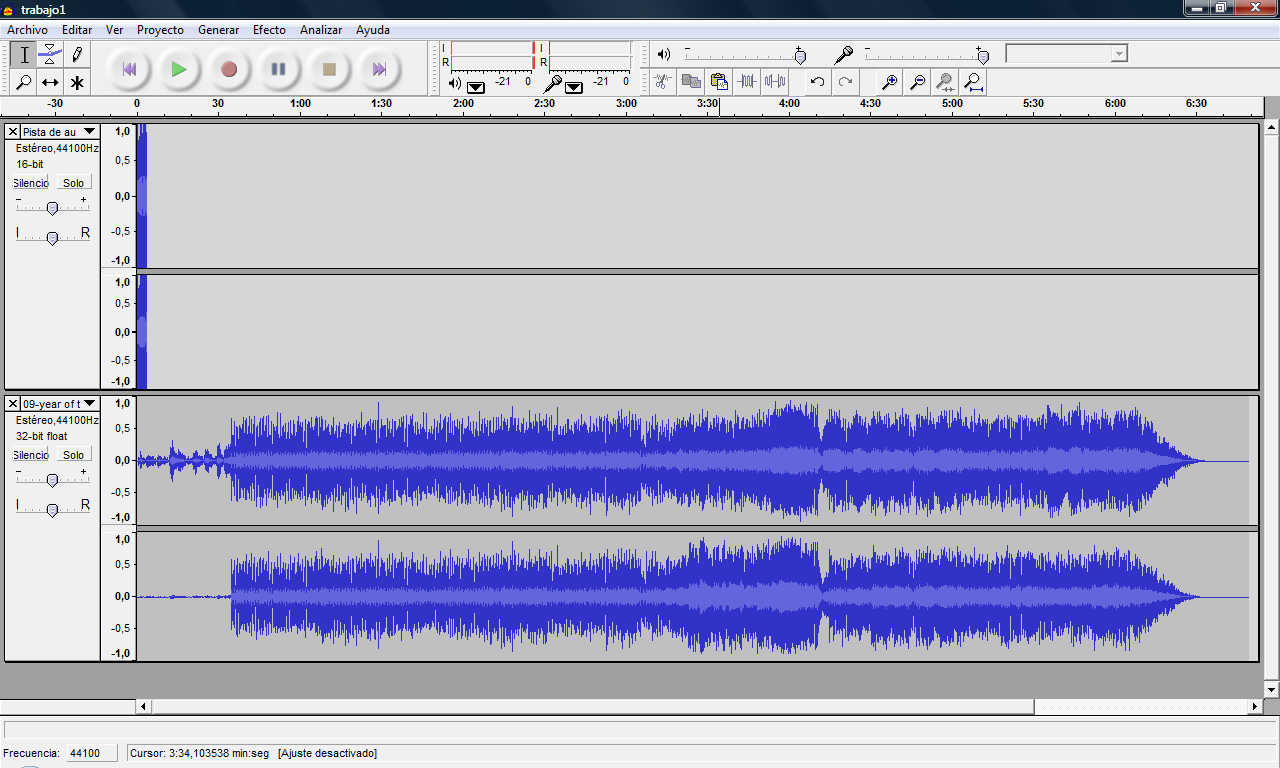 Audio workstation.
Free, open source, cross-platform audio software Audacity is an easy-to-use, multi-track audio editor and recorder for Windows, Mac OS X, GNU/Linux and other operating systems. Developed by a group of volunteers as open source.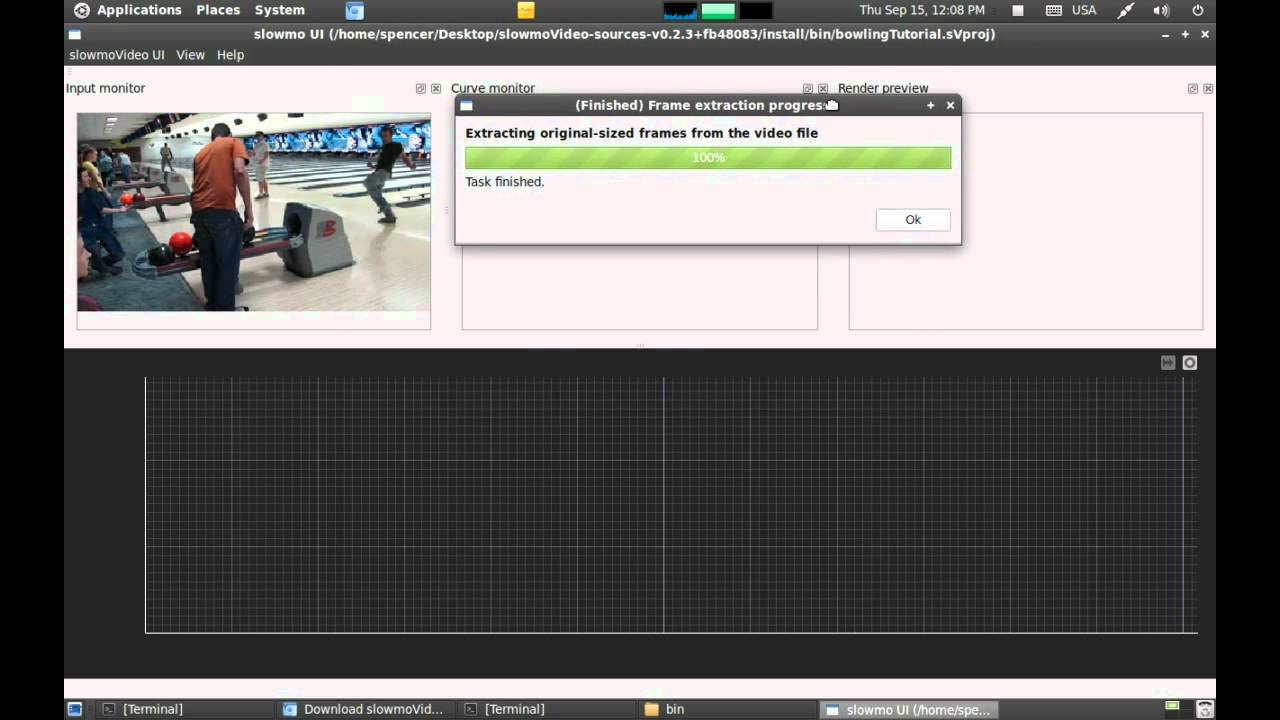 Opticw retiminal flog.
slowmoVideo is an OpenSource program that creates slow-motion videos from your footage. But it does not simply make your videos play at 0.01× speed. You can smoothly slow down and speed up your footage, optionally with motion blur. How does slow motion work? slowmoVideo tries to find out where pixels move in the video (this information is called Optical Flow), and then uses this information to calculate the additional frames between the ones recorded by your camera.
Vector graphics, very much like Adobe Illustrator.
Whether you are an illustrator, designer, web designer or just someone who needs to create some vector imagery, Inkscape is for you! Flexible drawing tools Broad file format compatibility Powerful text tool Bezier and spiro curves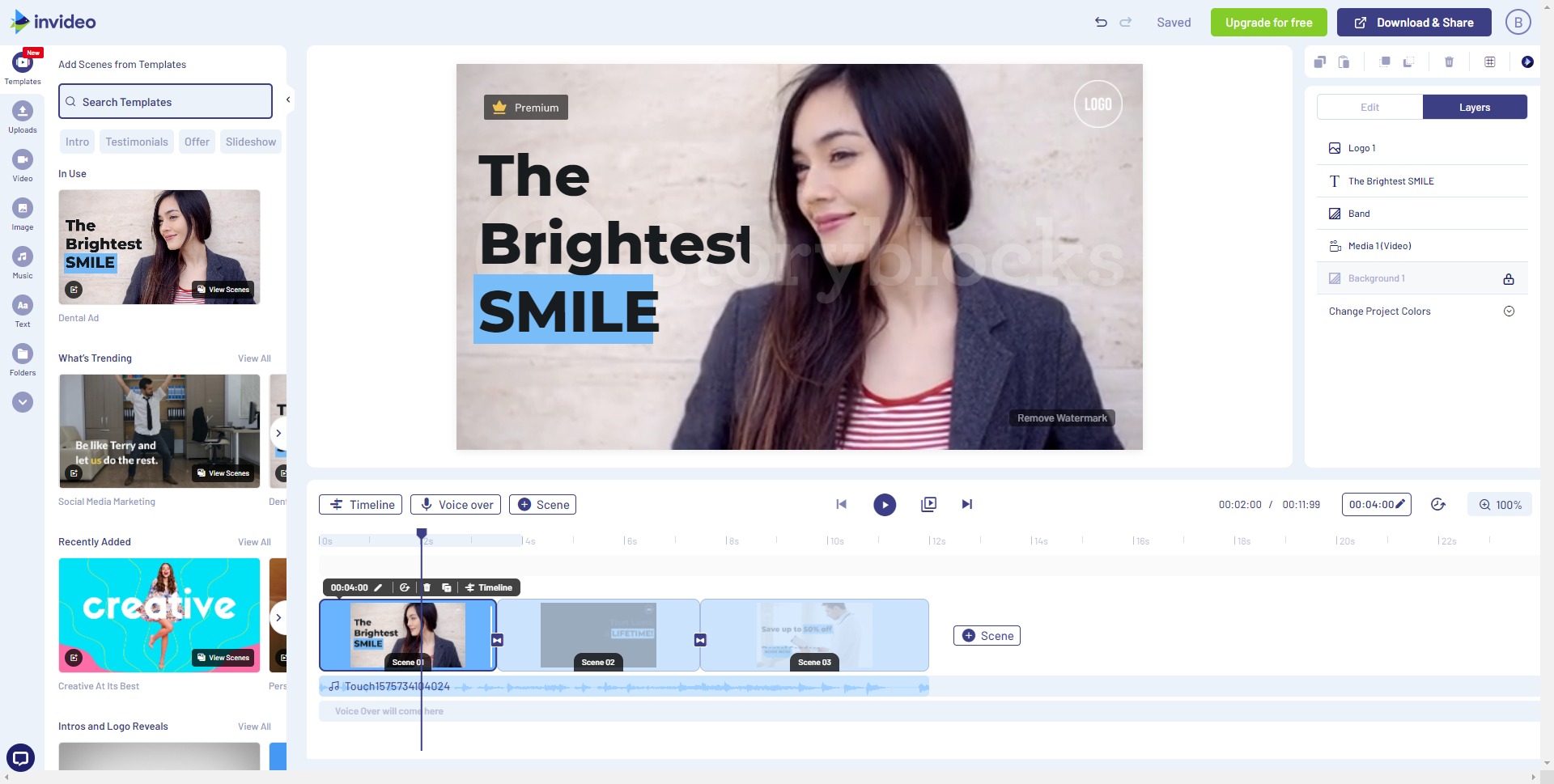 InVideo is a super easy video creation platform that's used by more than a million users across 160+ countries to create gold-standard videos in minutes. It's on a mission to make video creation accessible to anyone and everyone, even if they've never edited a video before.
Best InVideo Features :
4000+ fully customizable templates covering every major use-case or industry
Pre-built elements such as CTAs, stickers, and overlays
An in-built library of 8M+ stock images, video clips, and music from premium
sources like Shutterstock and iStock
A super intuitive yet powerful editor with the world's first intelligent video
assistant (IVA)
Auto text-to-speech + ability to add your own voice-overs
24*7 live chat support + community of more than 20K creators and marketers
Truly free video editor- no watermark
ma-no.org may include links to commercial websites. A commercial website is defined as a business site designed to generate income through the provision of services and products. Where links to commercial sites are included on ma-no.org, this does not indicate or imply any affiliation or endorsement between that commercial entity and Us

Janeth Kent
Licenciada en Bellas Artes y programadora por pasión. Cuando tengo un rato retoco fotos, edito vídeos y diseño cosas. El resto del tiempo escribo en MA-NO WEB DESIGN AND DEVELOPMENT.
Related Posts

You recently experienced one of the most epic concerts in recent years and now you're in the process of showing the videos you recorded to friends and family who, unfortunately,…