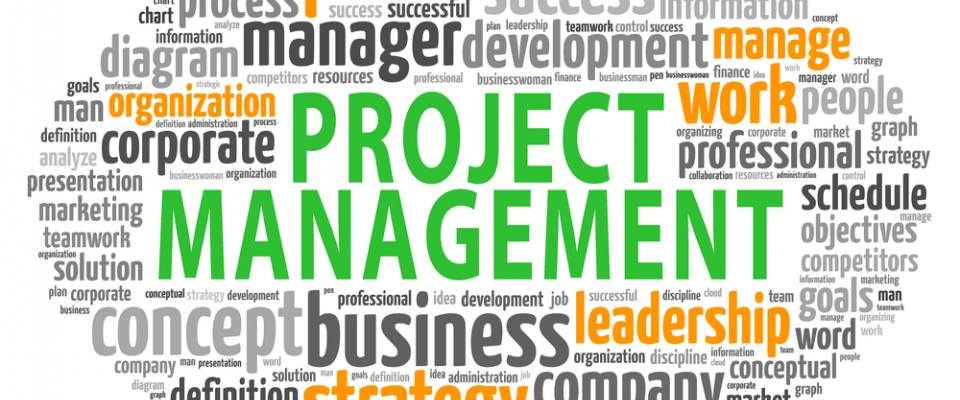 Project management tools are one of the essentials when it comes to having a project run successfully.
Whether you are a freelancer, or simply an owner of a small business, it comes in handy to know what is required and needed in order to manage a client's project successfully. Programmers and engineers have created a variety of tools to make our lives easier when it comes to project management.
There are various applications available in the market to choose from. Most of the tools have a mobile version so project managers and the whole team can monitor the progress of the projects any where at any time. These tools also make communication a lot easier. So if you have a project coming up, here are the top ten tools you should look out for.
Let's just get right into it, shall we? In this article are 10 tools you should certainly give a go if you need help in managing your future projects.
Projecturf is used by thousands of freelancers and businesses worldwide to manage projects, collaborate with people, and complete tasks. Projecturf helps you manage projects, people, and tasks. It's the one app that will organize and keep all project data in one place. You can work effectively with instant email notifications and the built-in collaboration features on your projects and tasks. Your nav panel will keep all your projects easily accessible.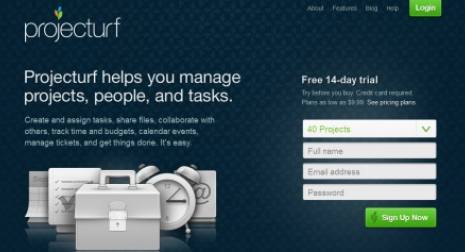 Basecamp single-page projects keep everything together. With an entire project on one page, nothing gets lost and your team always knows where things are. All your projects stored safely in one place online. Whether you have a single project or 100 projects going on at once, you can see everything that's going on at once. When a project is over you can archive it on Basecamp so it's stored safely if you ever need it again. Everyone involved in a project can work together on Basecamp. You have full control over who sees which project, and who sees each other. You can also create groups to keep people organized (i.e. a "marketing" or "stakeholders" group).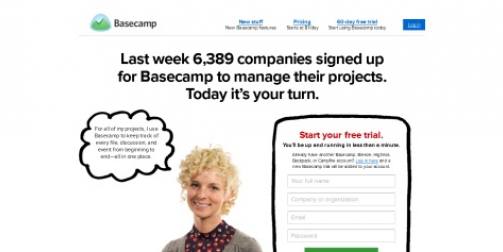 LiquidPlanner's unique, priority-based scheduling engine saves you hours of work each week, and gives you faster, more accurate results than any manual process you've used in the past. Drag and drop projects and tasks into priority order, and instantly see the impact on your plan. Decisions about new work, cuts and load balancing can be made in minutes, not weeks. Whether you have 100 items or 10,000 items to track, LiquidPlanner's got you covered. By leveraging robust scheduling algorithms and asynchronous processing, we instantly recalculate all schedules across your portfolio whenever anything in your plan is updated.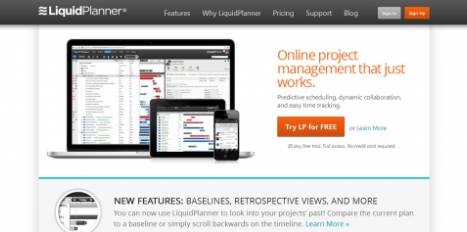 This is a great tool for easy management of budget and time. In order for a project to run smoothly one need to manage the budget well so that the money allocated can be used effectively. It allows for tracking of previous budgets and time schedules. Its features are simple for easy team execution.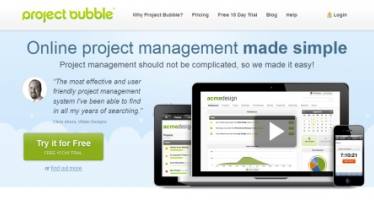 Podio is built to work like you. Pick your apps - from simple project management, to handling sales leads, to tracking job candidates. You'll find hundreds more for any business process in the free Podio App Market. Organize your apps in unlimited workspaces. Add your team and even clients or contractors to get the job done together. Podio is freedom in the way you work and the tools you use - making work a happier place. Turn tedious spreadsheets into apps in the blink of an eye. Modify a projects app, CRM app, or any other app to fit the specific needs of your business. Use the Podio App Builder and enter a world where apps belong to you.
This is a flexible project management software that allows user to time track their projects, plan schedules and mange them with ease with it dashboard. With zohoprojects one can also add a dropbox that allows user to access the projects anywhere at anytime. It is also available in over 16 languages making it fit for the global market.
Clarizen online Project Management was founded with the clear vision of bringing the power of collaborative project management to every business. Quite simply, we empower businesses to align efforts across the entire value chain and manage projects to success. Clarizen project management software is a leading global provider of collaborative online project management that allows businesses to easily manage all of their projects and resources in a single environment. Clarizen's online project management tools facilitate true team collaboration and project execution, ensuring data is always up-to-date and aligned with business objectives. No complex software or hardware installations are required due to Clarizen's software-as-a-service (SaaS) structure, resulting in immediate business impact as teams and projects get up and running instantly. Clarizen's intuitive user interface and innovative e-mail integration capabilities ensure quick and smooth adoption by users, keeping everyone on track with up-to-date project data.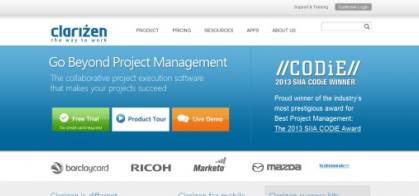 This is one tool that benefits freelancers when dealing with their clients projects. It acts as a easy and effective way of billing clients. It's time and budget tracking systems are one of a kind and enables users to meet deadlines and manage the finances effectively and avoid hitches that may occur due to poor resources administration. It is customized, organized and dynamic for anyone to use.
Wrike is an online project management platform for making work fast, easy and efficient in co-located and distributed teams. It's flexibility enables multifunctional teams to collaborate and get things done successfully in one place. Schedule, prioritize, discuss and track progress in real time — all with a few mouse clicks.
It is the perfect project management tool for professional work. It has high-tech features with a drop and drop menu that is effective and allows users to have a full view of all the projects being carried out. It has daily dashboard that records all activities for the day. Its in-editing feature allows users to edit their work easily. Viewpath is the only project management solution which provides interactive Gantt charts, Resource Allocation graphs, and Agile tools – in one complete picture.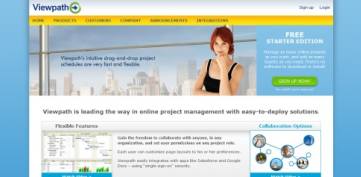 Janeth Kent
Licenciada en Bellas Artes y programadora por pasión. Cuando tengo un rato retoco fotos, edito vídeos y diseño cosas. El resto del tiempo escribo en MA-NO WEB DESIGN AND DEVELOPMENT.
Related Posts

There are many people today who only use the following for design purposes Canva as it is a really popular software and website and there is no denying that it…