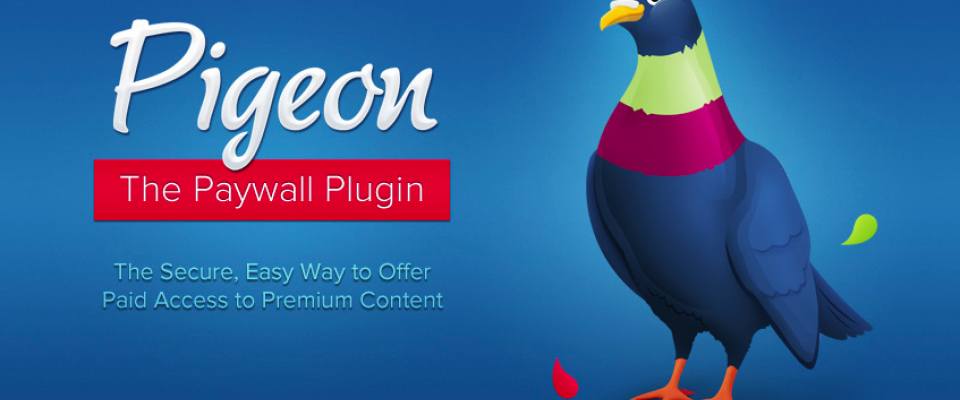 The most effective way of monetising a blog or a website, is moving content behind a subscription fee much in the same way the traditional print press is doing.
Using a a "paywall", (areas where readers have to pay a predetermined amount of money for access) in WordPress, is easier than ever to do.
We have listed five of the best plugins you can employ to implement a paywall.
Pigeon Paywall allows users to search for members and look up what kind of payment methods they are using and the subscription option they are paying for. Pigeon Paywall also lets you check transactions so that you can see how often your subscribers have been charged.
Leaky Paywall offers a free demo so you can try before you buy all its functionalities. Adjust subscription levels, place meters on your paywall and gain access to its side support network and you'll see just how solid this plugin is.
Cleeng is more specialised in its approach to placing content behind a paywall in the fact that its primarily for video. Helping you create your own on-demand channel, think a private Netflix. Another great thing is that Cleeng is free to road test and run, with extra functionality available on the paid version.
Allows the subscriber-base to easily access content and their own subscription settings, Memberful WP puts the subscribers comfort and confidence as a priority above all things else.
Supporting over 24 different currency types, Tinypass' main advantage is that people can take their content and subscriber base internationally, no longer being confined to one demographic and one single currency.

Janeth Kent
Licenciada en Bellas Artes y programadora por pasión. Cuando tengo un rato retoco fotos, edito vídeos y diseño cosas. El resto del tiempo escribo en MA-NO WEB DESIGN AND DEVELOPMENT.
Related Posts


This article is part of a serie of articles about Wordpress optimization with Cloudflare and some kinds of servers, if you want to understand well read these articles before: Speed up…