8 results for: vuejs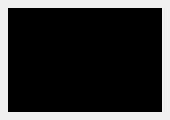 Starting with Vue.js: how about using it?
16-03-2019
- Vue.js seems to be another JavaScript UI library with a strong community support. If you've got a project coming up and you're wondering which tool to choose from, you can…
>>
Is jQuery going to die in 2019?
22-02-2019
- For a while, JQuery's relevance has been a topic of debate among web developers. We were curious as web developers interested in Javascript to know what others have to say…
>>
Best 5 Frontend Development Topics in 2019
18-02-2019
- Ah, a new year. A time of positivity, a time to restart. For new objectives and proposals. And in the world of developers, to look at the scenery and decide…
>>
Best Javascript front-end hacking cheatsheets
13-02-2019
- JavaScript has a extremely high potential to build cutting-edge web applications. But it's really hard to memorize it by heart. The JavaScript cheat sheets therefore act perfectly as a reminder…
>>
10 JavaScript podcasts for web developers
05-10-2018
- 1. Syntax.fm Full Stack Developers Wes Bos and Scott Tolinski dive deep into web development topics, explaining how they work and talking about their own experiences. They cover from JavaScript frameworks…
>>
DOM vs Virtual DOM (Vue's challenge)
05-10-2018
- Most of the Javascript frameworks like Vue, React and Ember implement a "virtual DOM". While it seems like some thing from a technological know-how fiction, its number one motive for present is to expand the speed and proficiency of DOM updates. It offers a few more advantages as well. What the DOM…
>>
Vuejs and GDPR : how to be compliant with new EU regulations
21-09-2018
- Dear Vue's users, we know you're battling with GDPR compliance: but it can be quite simple if you use vue-analytics, on the grounds that there are two or three highlights…
>>
JavaScript Manual for Beginners
04-09-2018
- The JavaScript Manual shows you how to use JavaScript and gives an overview of the language. I GETTING STARTED ABOUT Created by Netscape in 1995 as an extension of HTML for Netscape Navigator…
>>
We use our own cookies and third-party cookies to improve our services, show products based on your preferences, analyse the browsing habits of our users, and enable interaction with social networks. Continuing to browse our sites implies full acceptance of their use. You can change your cookie setting or get more information here: .