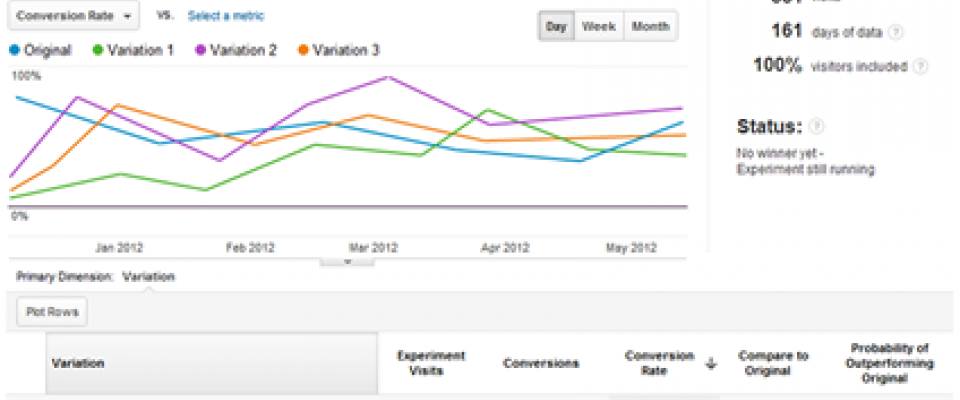 How to implement A/B testing with Google Analytics Content Experiments on your web site
Google Analytics renovate Content Experiments last summer. Now, an year later, Google Team announced new improvements, including API calls.
Google announced the launch of an API for Content Experiments. The same tool that allows users to use A/B content tests on their site is now available through an API.
The new content experiments API allows developers to pick and choose from all the features available within Google Analytics Content Experiments and create a custom solution that fits their needs.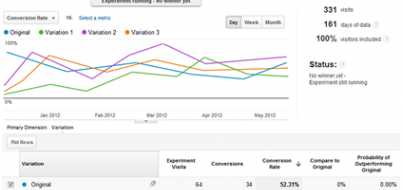 Top 3 advantages of the new content experiments API:
You can test without redirects: When performing A/B tests with Content Experiments, the snippet of code you place on your "A" page redirects users to the "B" page. This can, in select cases, take away from the end-user experience. Using the Content Experiments API, you are able to test content without using redirects.
Server-Side Testing: The old Content Experiments in Google Analytics only allows client-side testing. With the new Content Experiments API, developers can run tests server-side to test experimentations with different page-dependent elements like a database query. Google offers technical documentation that involves sample Python code through Google's App Engine.
Additional Variation Selection Logic: Using the new Content Experiments API, developers can bypass Google's programmatic optimization while still reporting the results of your tests within Google Analytics: it's the multi-armed bandit approach.
All the details of the new Content Experiments features can be found on Google's Developers site.

Janeth Kent
Licenciada en Bellas Artes y programadora por pasión. Cuando tengo un rato retoco fotos, edito vídeos y diseño cosas. El resto del tiempo escribo en MA-NO WEB DESIGN AND DEVELOPMENT.
Related Posts

APIs serve as intermediaries between software, allowing them to communicate with each other and perform various functions like data sharing or processing. APIs provide the protocols, definitions, tools, and other…