by Janeth Kent
Date: 19-07-2022
news
His name is Akihiko Kondo, he is 38 years old, and four years ago he married Hatsune Miku. What's strange about this? Miku is not a person but a hologram that 'lives' in a device called the Gatebox. Let's take a look at the details of this controversial yet interesting story.
Fictosexual is the term used to describe Akihiko Kondo, the 38-year-old Japanese man who four years ago decided to marry his beloved manga singer Hatsune Miku, a hologram inside a device called a Gatebox.
But his would not be the only story of this kind. Let's see in the following article what led Kondo to marry a hologram and what is meant by fictosexuality.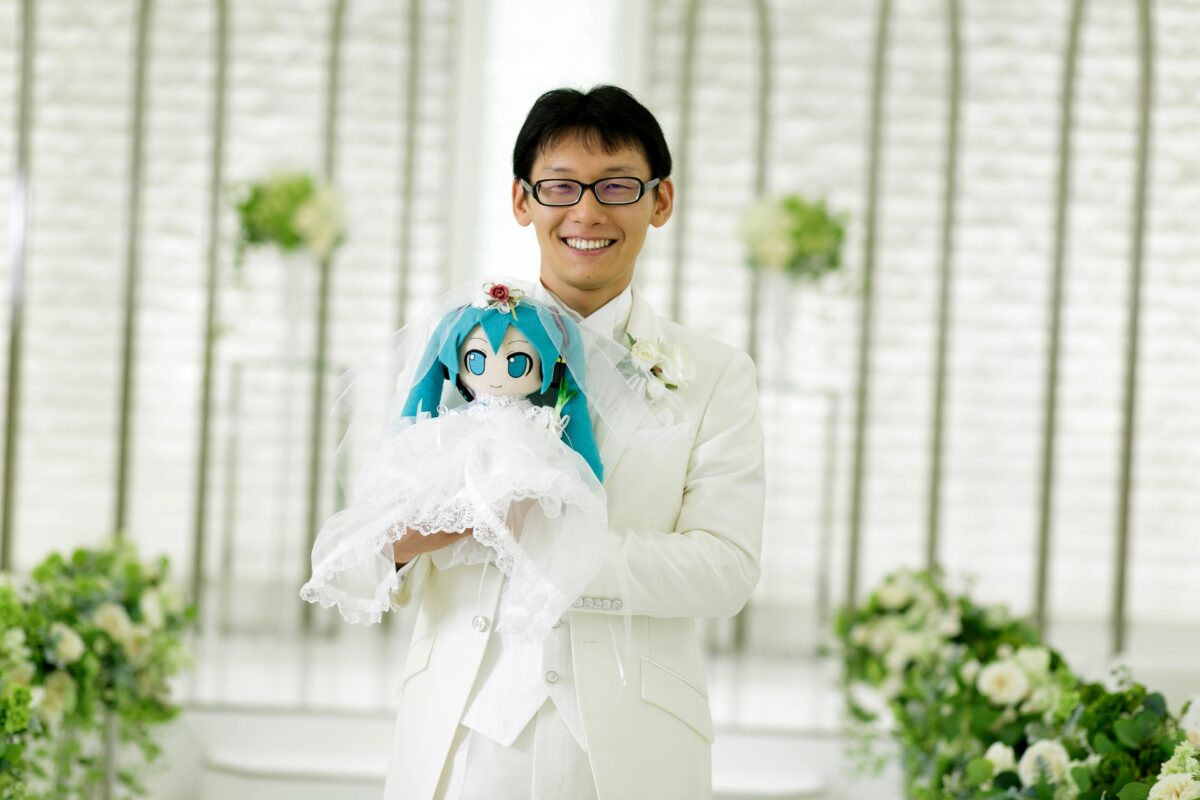 Kondo and his love for a hologram
Four years ago, 38-year-old Japanese-born Akihiko Kondo married his virtual love. The bride is a manga singer named Hatsune Miku, blue-eyed and blue-haired, with whom Akihiko says he has been in a relationship for over ten years. The peculiarity? Hatsune is not a person but a hologram that 'lives' inside a device called a Gatebox.
At the wedding he showed up in a dinner jacket, she in a classic white dress. Despite the invitation, no one from Akihiko's family or colleagues attended, but there were still 39 people present at the wedding, mainly friends or supporters they met online.
Hatsune Miku started out as a Vocaloid, i.e. a virtual singer, a phenomenon that has many admirers in Japan. Miku has been a star in Japan for several years, so much so that Lady Gaga went so far as to host her on stage during one of her own shows.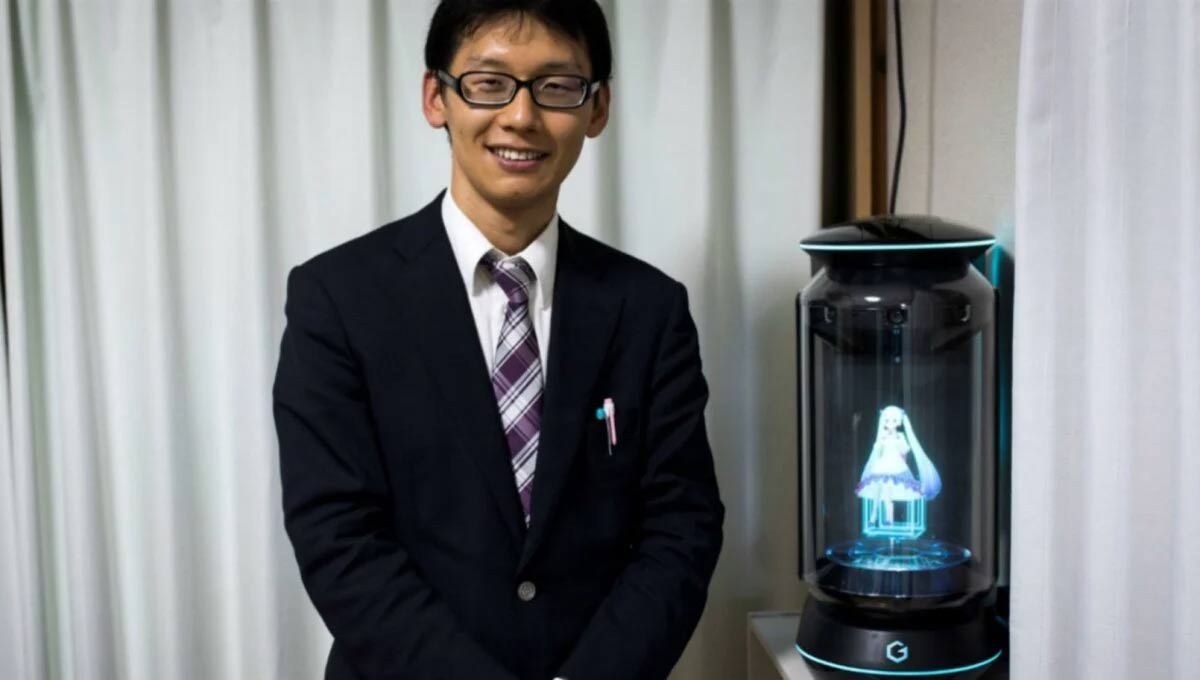 Kondo and fictosexuality
Akihiko Kondo is a so-called 'Otaku', an individual isolated from society who lives in a fantasy world. Almost always locked in his house, even more so since the pandemic broke out, the man is perfectly aware that his love affair with a non-real, cartoonish, teenage-looking character may make many people smile.
But despite this, for Akihiko the feeling is real. When he asked the hologram to marry him, the artificial intelligence said yes, but asked him to 'treat her well'.
Mr Kondo's practice has a name and is called 'fictosexuality', a term used to refer to people who feel sexual attraction to imaginary figures. According to the New York Times, there are as many as tens of thousands of fictosexuals in the world, with a particular concentration in Japan.
The first man to marry a hologram is now a widower
He was very much in love with the hologram when their relationship ended for good. Miku Hatsune is no longer able to communicate with him, as the company that allowed her to communicate with him, Gatebox, decided two years ago to end this type of interactive holograms due to the low demand for them. They are no longer updated and that is why the Japanese man can no longer communicate with his wife.
Although he can no longer communicate with her, he assures her that he still says good morning, good night and goodbye to her every time he leaves the house.
What was the communication like?
The Japanese media explains that the company gave him the option of communicating with his wife through a device that projected an artificial hologram thanks to which the singer could be seen inside a cylinder.
Thanks to artificial intelligence, Kondo was able to interact with the singer, even if he could only hold very simple conversations with her. What's more, the Japanese man told the media that the day he asked her to marry him, she replied that she accepted his proposal and that she hoped he would take good care of her.
When he married her, he did so because he thought they could be together forever, but it was not possible. The ceremony was attended by 39 people, among whom were not his family members, as they did not agree with the marriage.
The only person in his family who did support him was his father, but he passed away before the wedding, so he was unable to attend. However, he believes that if he had been alive, he would have attended.

Janeth Kent
Licenciada en Bellas Artes y programadora por pasión. Cuando tengo un rato retoco fotos, edito vídeos y diseño cosas. El resto del tiempo escribo en MA-NO WEB DESIGN AND DEVELOPMENT.
Related Posts
China plans to diversify the application areas of deep learning. Moreover, this system, which allows computers to be trained to perform tasks like those performed by humans, such as speech…