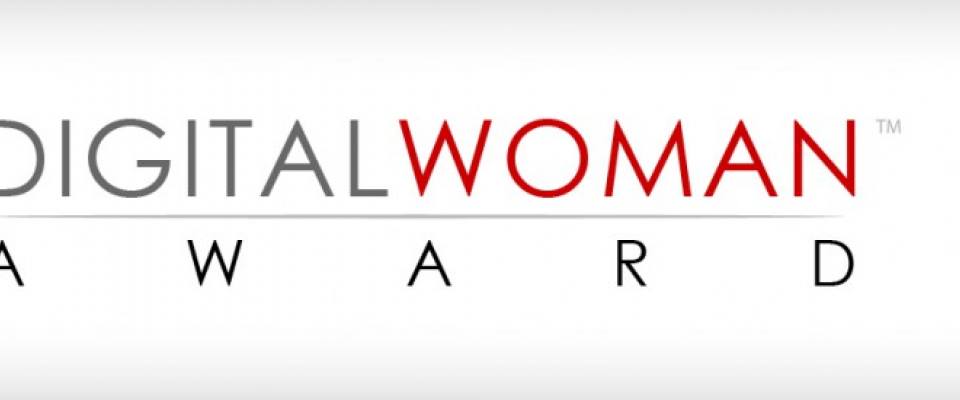 The 2013 Digital Woman of the Year™ Award is destined for a woman*, 18 years of age or older, who lives and/or works in Europe and distinguishes herself through leadership, creativity, entrepreneurship, social-focus and/or innovative discoveries, and who is positively impacting the number of girls and women participating in digitally-driven or digitally-enabled areas of study or work, in one or more of the following capacities:
In the ICT sector, as a promising young potential or executive in a prominent public, private or academic sector IT organisation;
Through work in entertainment or media, including social media;
In commercialisation of an innovative digital concept, tool and/or service;
Through focus on not-for-profit or social work, community-orientation, humanitarian activities (including ICT4Good, health, planet, well-being, etc.); and/or
Through step-change research & development activities in the private or public sectors, academic excellence, digital/social innovations.
For more information about the 2013 Digital Woman of the Year™ Award or to become an award partner or sponsor, please click here!
source: http://digitalwomanaward.com/

Janeth Kent
Licenciada en Bellas Artes y programadora por pasión. Cuando tengo un rato retoco fotos, edito vídeos y diseño cosas. El resto del tiempo escribo en MA-NO WEB DESIGN AND DEVELOPMENT.
Related Posts

We have already written several articles about the artificial intelligence that is revolutionising the world, but this time we will talk about how it can help you with everyday tasks…