The prototype of these N95 masks is transparent, with respirators that allow filtered air to pass through and a self-disinfecting ultraviolet light system.
At this point in the pandemic, we have all become experts on masks to deal with the coronavirus outbreak.
There are masks that protect you, that protect others, that last a few hours, that are single-use... and now there are also masks that are self-disinfecting and that also work with the facial recognition of your smartphone.
Indeed, these are two of the most practical features you can ask of a mask and, of course, the technological giant Xiaomi has been the first to see the reef of developing such a product, according to XDA Developers.
This technology time mask has been designed by Huami, the wearable company in Xiaomi's ecosystem behind such successful products as the Amazfit smart watches. The name of the project is 'Aeri'.
Huami has designed two prototypes of masks, both category N95, transparent and therefore suitable for use with the mobile phone's face unlocking system. In addition, both can be "disinfected" without the need of washing, as they have a system of ultraviolet lights that auto-disinfect the entire mask between one use and another.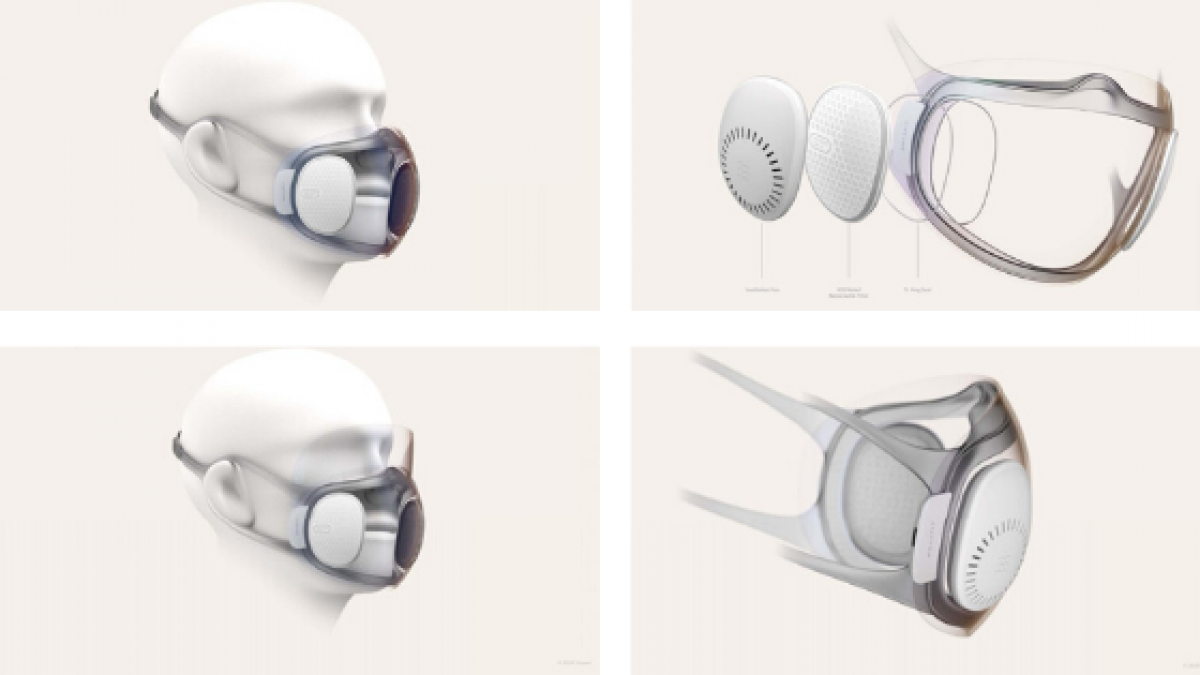 The novelty of the system is simple: on the one hand, as it is transparent it does not cover the mouth and nose, so it allows facial recognition -also benefiting communication among deaf people, they say-; and, on the other hand, these masks use an integrated ultraviolet light emitter to clean themselves when not in use and they are connected to a power source -for which they have a built-in USB type C port.
Moreover, the masks are N95, i.e. they filter and therefore prevent you from getting infected from the outside air. The filters, which are replaceable, are placed on both sides of the product. In addition, they are made to be adaptable and are made of "soft and flexible materials so you can fit your face well," say XDA Developers.
But, as it is a Xiaomi product, it could not miss the bizarre part: the 'Aeri' masks come with interchangeable accessories. So, not only can you change the filters, you can also add a fan to cool the mask in hot and humid environments or a sensor that provides real-time information on air quality, humidity, breathing rate and filter expiration.
If protection is not enough, you can also include a removable eyepiece that attaches to the mask.
Finally - and this is very Xiaomi - the straps and filters can be customized with various colors, so that you can combine them with your outfit.
In the other prototype, you can see the visor and accessories such as the fan.

Silvia Mazzetta
Web Developer, Blogger, Creative Thinker, Social media enthusiast, Italian expat in Spain, mom of little 9 years old geek, founder of @manoweb. A strong conceptual and creative thinker who has a keen interest in all things relate to the Internet. A technically savvy web developer, who has multiple years of website design expertise behind her. She turns conceptual ideas into highly creative visual digital products.