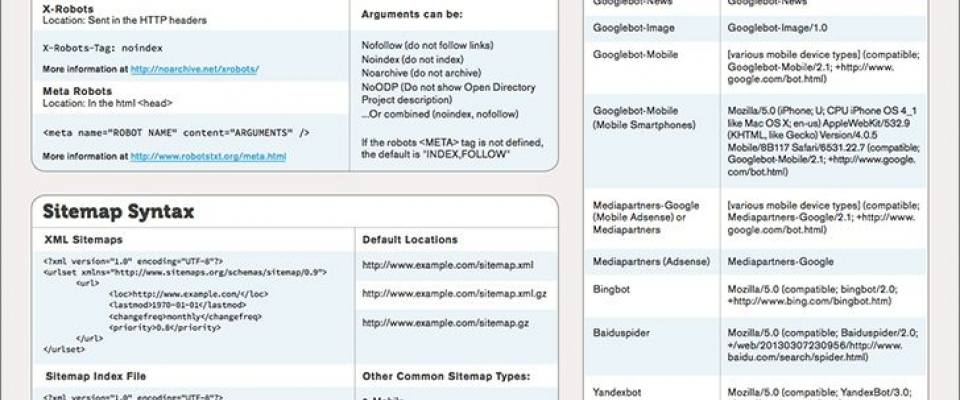 In 2008 Danny Dove created the first version of SEO Cheat Sheet. Frustrated with how hard it was to find technical SEO information, he stayed up an entire night crafting the original resource.
At the time, he was still establishing his professional self and was an intern at Moz. The company was small, and the future of his unpaid internship was uncertain.
Yesterday Dove introduced the brand-new version of The Web Developer's SEO Cheat Sheet.
This free and downloadable document covers all of the important SEO code and best practices that are needed by online marketers and developers.
Benefits and features
Save the Google searches for your new inbound visitors: This cheat sheet covers all of the details you would normally spend hours researching online. This leaves you with more time for the important things (like laughing at JennaMarbles or pretending you don't watch Vine compilations).
Available both online and offline: You can store the free downloadable PDF wherever you want. Save a hard drive, kill a tree! (It's printable.)
Updated for the inbound marketer: With new sections like responsive design and rel="author", you can uphold your flawless nerd reputation by publicly shaming those who make syntax errors in their code (and are foolish enough not to download this cheat sheet!).
DOWNLOAD The Web Developer's SEO Cheat Sheet 2.0
Information covered
If it is important, we have you covered!
Page 1
Important HTML Elements
HTTP Status Codes
Canonicalization
URL Best Practices
Webmaster Tools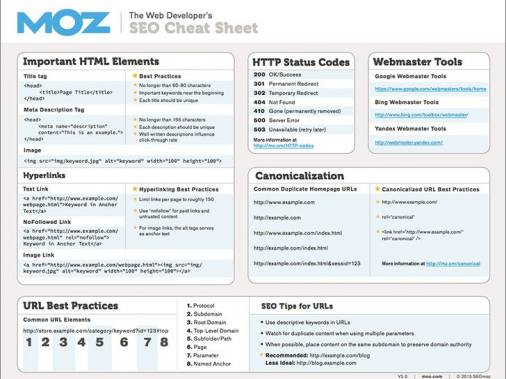 Page 2
Robot Control Syntax
Important User-agents
Sitemap Syntax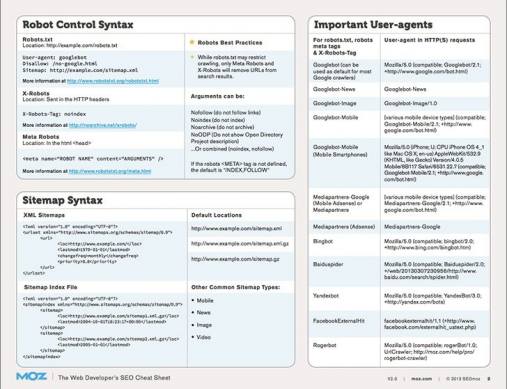 Page 3
Facebook Open Graph
Twitter Cards
Google+
Google+ Authorship
Google+ Publisher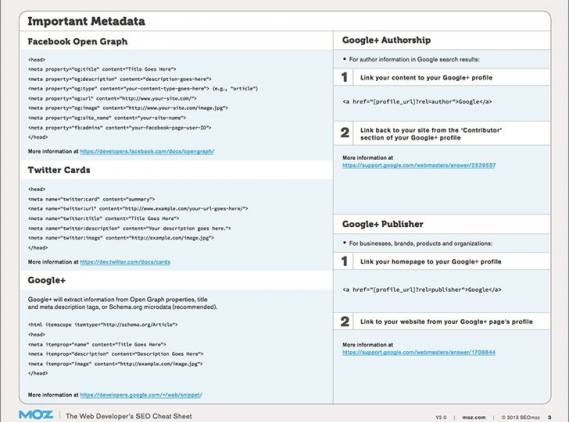 Page 4
Targeting Multiple Languages
Mobile Web Development (Responsive Design)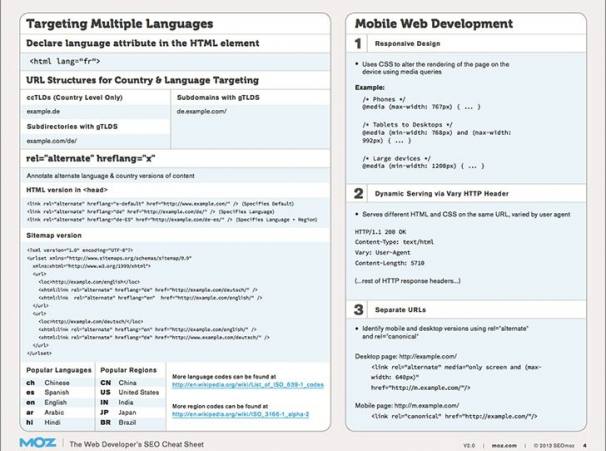 Janeth Kent
Licenciada en Bellas Artes y programadora por pasión. Cuando tengo un rato retoco fotos, edito vídeos y diseño cosas. El resto del tiempo escribo en MA-NO WEB DESIGN AND DEVELOPMENT.
Related Posts

There are many people today who only use the following for design purposes Canva as it is a really popular software and website and there is no denying that it…