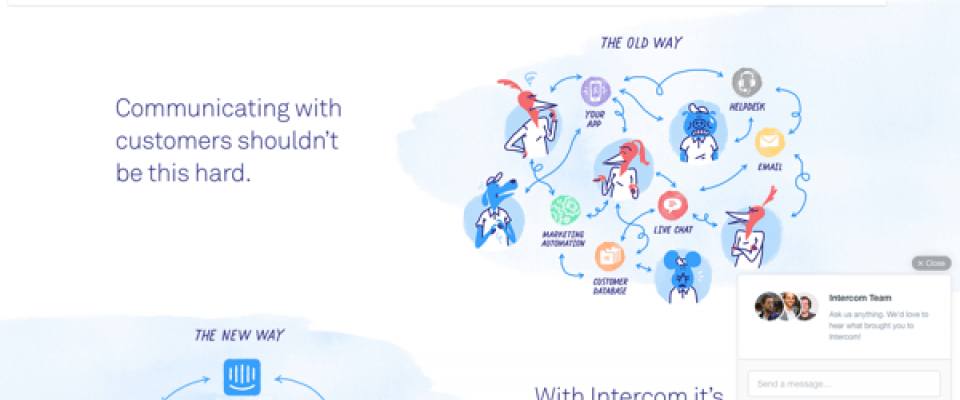 How to manage and monitor customer relationships to improve Customer experience
Customer experience is measured by the individual's experience during all points of contact against the individual's expectations.
Over the past century, countless inventions and advancements have inadvertently raised the bar of customer experience. Communication mediums have improved, resulting in elevated expectations of more hands-on, faster, and localized customer service.
Customers now have access to a wider selection of services and suppliers, which has forced companies to make customer experience improvements to remain competitive.
CX or Customer experience is measured by the individual's experience during all points of contact against the individual's expectations.
In a day of customer-centricity, businesses are thus led by these expectations. Human nature renders customer experiences subjective, complex, and emotional.
Companies must analyze all customer data in order to understand how to improve CX.
And you? Are you looking for tools to help manage and monitor customer relationships?
In this article we propose eight tools to help your business provide a seamless social customer experience.
Sparkcentral
Sparkcentral allows you communicate with your customers across Twitter, Facebook, and Instagram in real time, supporting needs as they arise. The company calls itself a channel-agnostic customer engagement platform because it can focus on social media while also supporting in-app messaging for team members.
Sprout Social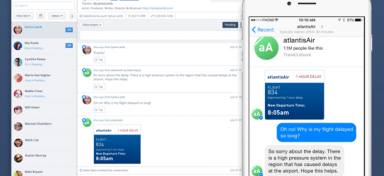 While Sprout Social is not only a tool for social media marketing, it also has a deeply involved component for social customer service. You can see Tweets and Facebook posts on a dashboard where team members can respond to them.
Respond
Respond by Buffer is a very simple tool for social customer service, and focuses only on Twitter. You can respond to customers, review previous chat history, and follow/block users.
Lithium
Lithium is a tool for managing customer service at scale. It will allow your representatives to respond directly to customers, engage, and route issues to appropriate team members.
Hootsuite
Hootsuite is the most widely used platform for managing social media, created by Ryan Holmes in 2008.
Hootsuite is one of many tools referred to as a "Social Media Management System" or tool. It helps you keep track and manage your many social network channels. It can enable you to monitor what people are saying about your brand and help you respond instantly. You can view streams from multiple networks such as Facebook, Twitter and Google+ and post updates or reply directly. With so many networks for businesses to manage, it's no doubt Social Media Management tools have become so popular and relied upon by many companies today.
Sprinklr
Sprinklr lets you build relationships with customers via monitoring, listening, and customer service. You can engage across social channels, communities, web portals, mobile applications, and even retail kiosks.
Tools for Blogs and Websites
Nudgespot
Nudgespot is an in-app messengers. You install the tool via a JavaScript snippet, and then it lives normally in a corner of your website. It will allow site operators to engage with you, and customers to engage with site operators. Think live chat with less true real-time demand and more customer insights.
Nudgespot also offers segmentation, A/B testing, and triggered messages based on a specific behavior or page visit for marketing. However, the tool speaks directly to the customer experience in that it will allow customers to talk to a company representative without any heavy lifting or a third-party social media account.
Intercom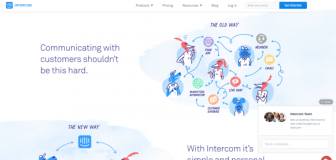 Similar to Nudgespot, Intercom lets you provide built-in messaging through a little icon that lives in the bottom-right corner of your site. It offers similar features to Nudgespot and has pretty cool data.
You can segment based on a number of data points: name, email, when someone signed up, when they were last seen, the number of sessions they've had on your website, the country they're from, the last time you contacted them, their browser, their operating system, and more.

Janeth Kent
Licenciada en Bellas Artes y programadora por pasión. Cuando tengo un rato retoco fotos, edito vídeos y diseño cosas. El resto del tiempo escribo en MA-NO WEB DESIGN AND DEVELOPMENT.
Related Posts
Voice of the Customer (VoC) is essential to a successful customer experience (CX) programme. However, VoC data is often disparate, making it difficult to use. Service organisations looking to make…