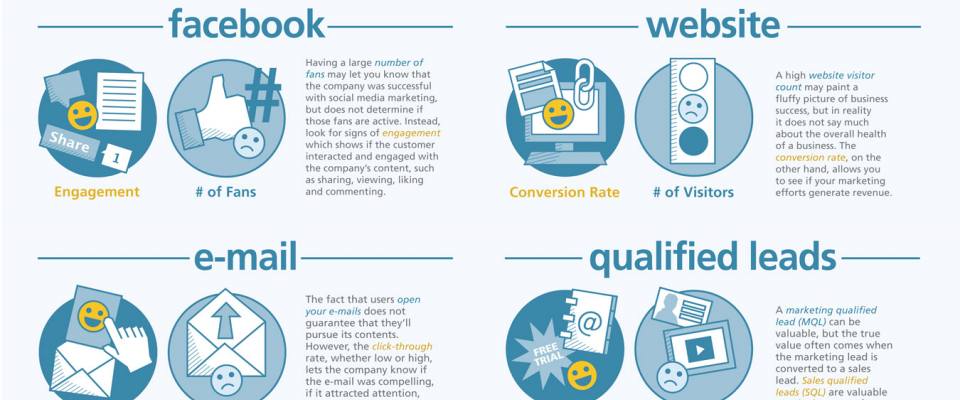 Marketing Metrics - which ones are actionable and which ones lead to misinformed business decisions?
Marketers know that it doesn't really matter how many people visit your website, online shop or service if they don't follow through and convert into leads.
In order to succeed, we need to look at a bunch of factors and what they mean. What are they representing, and in what sense can they become deceiving?
We can analyze an infographic called Marketing Metrics Overload: What Really Matters?, presented by Good Data (design by michee).
To sum this up, no marketing metrics will tell us a more truthful story than that of the engagement ratio we achieve through our efforts 'cause when we have a real engagement we know we are doing something right.
This is a good thing to remember when we are struggling to understand the marketing metrics in front of you.
Engagement should always be the first priority to look at, no matter what the other numbers tell us.
So remember, marketing metrics are only good when they tell the true story of our success!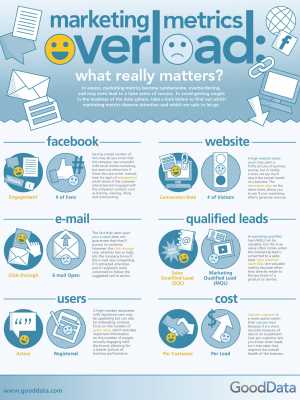 Janeth Kent
Licenciada en Bellas Artes y programadora por pasión. Cuando tengo un rato retoco fotos, edito vídeos y diseño cosas. El resto del tiempo escribo en MA-NO WEB DESIGN AND DEVELOPMENT.
Related Posts

APIs serve as intermediaries between software, allowing them to communicate with each other and perform various functions like data sharing or processing. APIs provide the protocols, definitions, tools, and other…