In this years we see a surge in new tools and technology to make our marketing and creative lives easier.
UX tools also continue to grow .
Today we have listed 7 tools and resources to add to your workflows for 2017.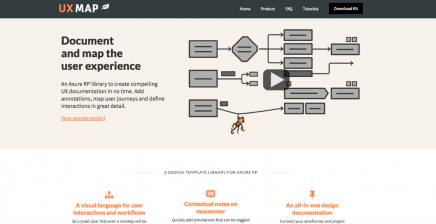 An Axure RP library to create compelling UX documentation in no time. Add annotations, map user journeys and define interactions in great detail. UX Map is intended primarily for designers, but can also be an ideal tool for product managers, or anybody who is familiar with Axure RP and needs an ideal tool to document their design ideas.
UX-App brings functional HTML5 prototyping to the table.
It works with "logic blocks" allowing designers to move past hotspots. The HTML prototyping allows fast sharing through html without the use of special apps.
Handrail helps you quickly prepare, capture, and analyze your moderated user research.
All in one place. With Handrail's Team Edition, everyone can get involved in the research process, capture notes and observations from their point of view, as well as stay on top of the latest findings.
Personapp allows you to create and share quick, lightweight personas using a simple lean framework.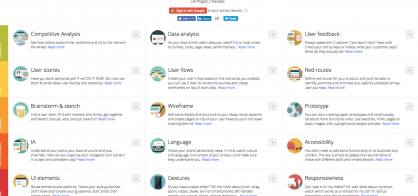 A checklist for the core steps of the UX design process. Each section includes a link for some extended reading and you can sign in via Google and share the checklist across your accounts. It's straightforward, but sometimes less is more.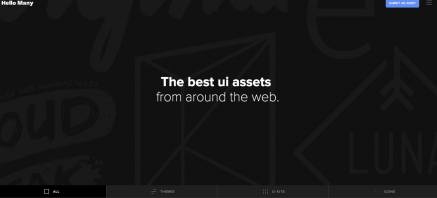 Check here for inspirations or to download resources for your next project and skip the time suck of internet searches.
Product Hunt is a source of finding the latest and greates products. ProductHunt's community helps the cream rise to the top so you know if it's trending, it's worth a look.
Original article:
Ryan Ruud is the founder of Lake One, a marketing and growth firm that helps startups, innovators, makers, and social enterprises find traction and build modern, measurable marketing programs.

Janeth Kent
Licenciada en Bellas Artes y programadora por pasión. Cuando tengo un rato retoco fotos, edito vídeos y diseño cosas. El resto del tiempo escribo en MA-NO WEB DESIGN AND DEVELOPMENT.
Related Posts

When I started browsing different and original websites to learn from them, one of the first things that caught my attention was that some of them had their own cursors,…