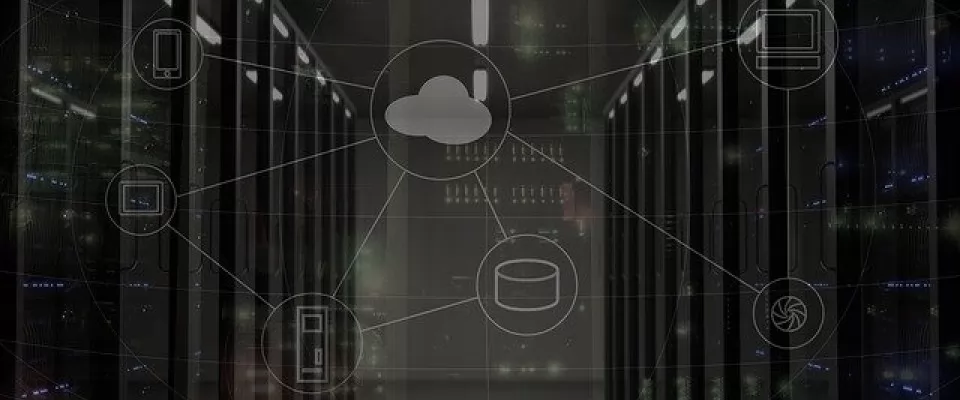 Cloud computing is the on-demand delivery of computer system resources via the internet. The resources offered in a cloud computing solution include data storage applications, servers, databases, software, and networking tools. Cloud computing seems like it's been created specifically for businesses like e-commerce stores, as it offers increased flexibility and enhanced performance that is critical to businesses operating in the online marketplace.
1. Scalability
Cloud computing supplies e-commerce businesses with the flexibility they need to take their business to the next level in the rapidly advancing online marketplace. Cloud computing allows business owners to instantly scale the services they are receiving to better relate to demand. Hybrid cloud computing is especially flexible as it allows businesses to move workloads between cloud solutions as their needs fluctuate. To find out more about what hybrid cloud computing is or its other benefits, click here.
2. Speed
The world of e-commerce moves fast, as even industry giants like Amazon lose customers when their web pages take too long to load. Cloud computing solutions provide businesses with the bandwidth, storage space, and computing power to ensure that their web pages are always quick and responsive.
3. Decrease Your Operational Costs
Cloud computing solutions allow e-commerce businesses to reduce their outgoing expenditures. Specifically, businesses that use cloud computing solutions can save money that they would have to spend on technological hardware. Using cloud computing means that you will no longer be required to pay for the purchasing or upkeep of hardware. Businesses can also save money with cloud computing as the risks associated with hardware breakdowns are reduced. Cloud computing means you will no longer have to waste time and money waiting for a hardware problem to get fixed.
4. Increase Productivity
As more and more businesses are looking to adopt a remote model full-time, cloud computing is becoming increasingly important. That is because it allows authorized staff to access the information that they need from an internet-enabled device wherever their location. Not only does that mean that cloud computing increases productivity by supporting remote working, but it reduces the time spent waiting for information to be sent via email. This means that staff can have instant access to the information they need, and high productivity levels can be maintained.
5. Disaster Recovery
While, of course, you cannot control the future, you can mitigate the impacts of a data loss or computer breakdown. Any e-commerce business owner will tell you that even just a small period of store downtime can have a huge effect on their long-term success. While you can never truly eradicate the potential for disaster to strike, you do have the power to take control of the speed and success of your recovery. Cloud computing services provide businesses with all they need to get back on their feet quickly and effectively after a disaster has hit. From natural disasters to human error, cloud computing solutions have been prepped for all scenarios. Your cloud computing system will help you to recover your data quickly, allowing you to get back up and running and making money as soon as possible.

Silvia Mazzetta
Web Developer, Blogger, Creative Thinker, Social media enthusiast, Italian expat in Spain, mom of little 9 years old geek, founder of @manoweb. A strong conceptual and creative thinker who has a keen interest in all things relate to the Internet. A technically savvy web developer, who has multiple years of website design expertise behind her. She turns conceptual ideas into highly creative visual digital products.
Related Posts

APIs serve as intermediaries between software, allowing them to communicate with each other and perform various functions like data sharing or processing. APIs provide the protocols, definitions, tools, and other…