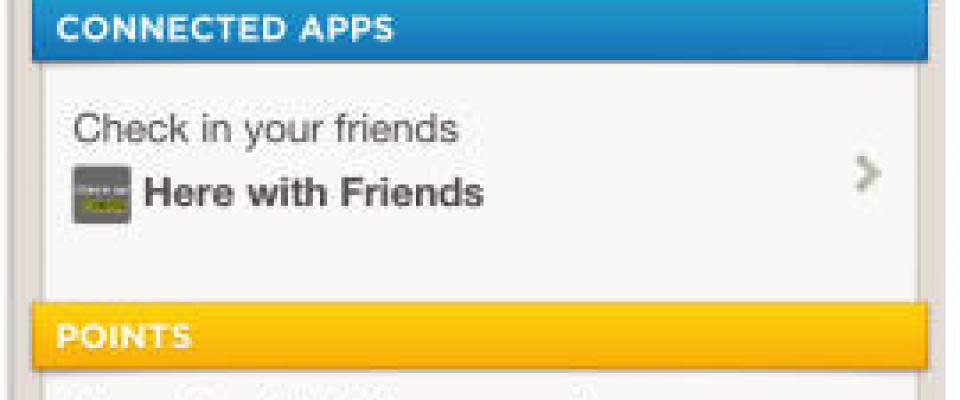 After a rough night out on the town, looking at your Foursquare history is a good way to figure out where you were (assuming you were coherent enough to use your phone). Sometimes you may not like what you see and want to delete any trace of where you were as fast as possible.
Or you could have innocently checked into the wrong venue and need to delete the error from your history.
Well, you can delete any check-ins directly from your Android or iOS device. I'm not sure when the feature was added to either app, but previously deleting a check-in was only possible via the Web site.
Android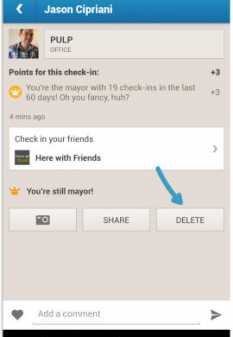 (Credit: Jason Cipriani/CNET)
Deleting a check-in in the Android app is very simple and the option is in plain sight. Launch the Foursquare app, visit your last check-in or your check-in history (under the Profile & History section) and view the details page. In the bottom-right corner you'll see the Delete button. Confirm your intention and the check-in will vanish.
iOS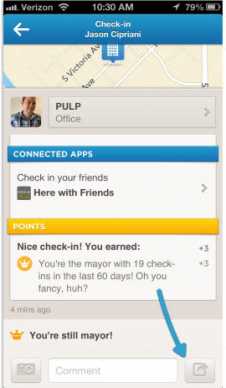 (Credit: Screenshot by Jason Cipriani/CNET)
Using the iPhone, you'll need to view your check-in from the home screen or check-in history (under the Profile & History section). When viewing the detail screen for a particular check-in, tap on the share button at the bottom next to the text field. You'll be presented with the various options to share through, but you'll also find a red button to delete the check-in at the bottom of the list.
This isn't the most amazing feature in the world, but one that's sure to come in handy from time to time. I know I have had to navigate the Web site using mobile Safari more than once to delete an accidental check-in.
source: cnet.com

Janeth Kent
Licenciada en Bellas Artes y programadora por pasión. Cuando tengo un rato retoco fotos, edito vídeos y diseño cosas. El resto del tiempo escribo en MA-NO WEB DESIGN AND DEVELOPMENT.
Related Posts

In the world of Android smartphones, there exist numerous hidden codes that can unlock a treasure trove of functionalities and features. These codes, known as custom dialer codes, provide access…