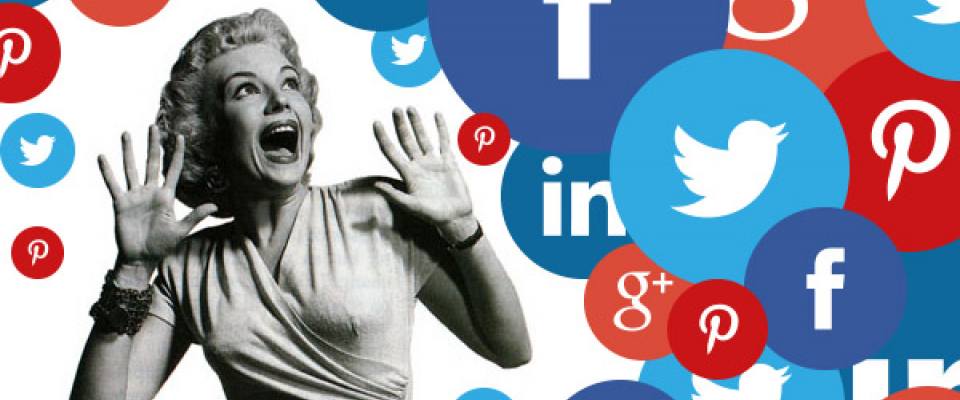 We think that a combination of quick response, easy use and functionality is what a company need in order to effectively run a social media campaigns.
There are many tools that let you manage multiple accounts, respond quickly and stay on top of real-time information.
We evaluate 8 of the best free tools for social media monitoring, social listening and social media analytics.
You can use Hootsuite to track social mentions, key terms or hashtags, influencer and customer lists. Available for Twitter, Facebook, LinkedIn, Google+ and Instagram, the tool allows you to create content streams that load in real-time, keeping you informed of anyone talking about your brand or reaching out to engage in a conversation.
Topsy is a Twitter search and analytics tool that allows you to search for tweets all the way back to 2006.
Keep in mind that Topsy displays results based on influence so you might not see all your brand mentions.
A popular tool among marketers, Social Mention monitors and aggregates data from several platforms such as Facebook, Twitter or YouTube, identifying all mentions of a particular search term.
Quite popular among marketerss, Social Mention monitors over one hundred social media sites. It is great listening tools on the market, as it analyses data in more depth and measures influence with 4 categories: Strength, Sentiment, Passion and Reach.
This tool for Tweeter is great for monitoring mentions, interactions, hashtags and trending content.
Also, you can follow the sentiment around certain posts, using a specifical filter, which enables you to search for a topic followed by a happy or sad emoticon.
Tailwind is an excellent tool to monitor new followers in Pinterst, popular pins, pin engagement and hashtags.
A visual monitoring tool for Pinterest and Instagram, Piqora a good way to discover, curate & publish photos & pins on earned and owned channels.
You can even create your own branded page for contests, where you can track reach, impressions, top photos and top participants.
We conclude our list with a comprehensive tool: social data from Twitter, Facebook, Instagram, Pinterest, LinkedIn, YouTube, Google+, Tumblr, Foursquare, Yelp and Glassdoor.
Viralheat monitorizes and control your social media accounts, as well as those of your competitors, to identify popular topics, trending conversations and which engagement tactics work best. Multiple Streams, a blog that reviews multi-level marketing companies, uses Viralheat to scout trending companies to review about.
You can create streams to monitor ongoing activity concerning your brand or a specific campaign.
It monitors links to pins from your website, and notifies you via email when someone pins from your site.
Using this tool, you can jump right into conversation with people on Pinterest who shared your pins and develop relationships with them.
PinAlerts gives you another angle from which to monitor the mentions of your brand's URL.
What do you think? How do you monitor your brand on social media? What are your favorite social media monitoring tools?

Janeth Kent
Licenciada en Bellas Artes y programadora por pasión. Cuando tengo un rato retoco fotos, edito vídeos y diseño cosas. El resto del tiempo escribo en MA-NO WEB DESIGN AND DEVELOPMENT.
Related Posts
Want to find new WhatsApp groups? Google it. Reporter Jordan Wildon has discovered hundreds of thousands of private groups through the search engine thanks to public invitation links. Not all were…