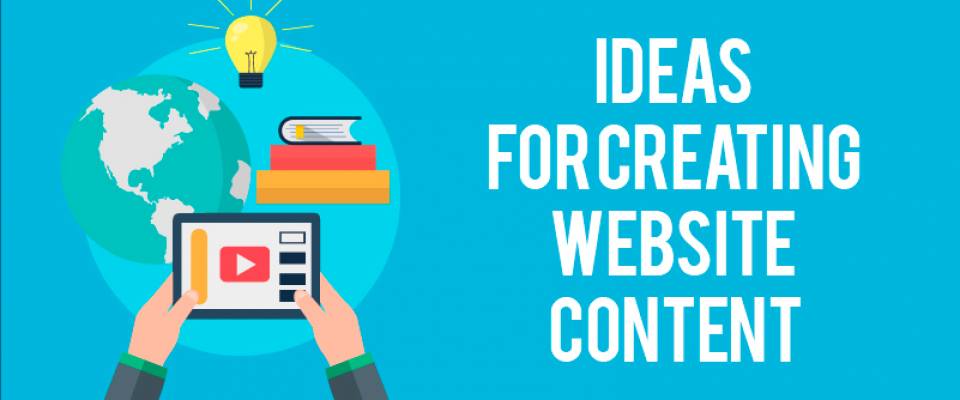 Creating a fantastic website that impresses all of your visitors comes down to much more than choosing a WordPress (or alternative) theme template and uploading the best plugins. You can have all of the best features that are available, but if you are putting content onto your website that isn't good quality, then you are not going get anywhere near as many leads as you would with high-quality content.
For example, when you're creating images for banners, you need to be careful that they are the right resolution, so they don't look blurred when people access your website from a larger screen. If you don't get the image resolution right, your website will look unprofessional. Visitors will then take their custom to another website which has got the small details right.
If you are looking to create high-quality graphics for your website, but you don't have expensive software like Adobe Photoshop or similar, there are other options to help you. Take a look at the various types of content that you can create using Canva.com which is a free website that you can use to design great marketing material.
The different types of templates include blog graphics, infographics, LinkedIn and Twitter headers amongst many others. Canva also provides a good range of free, high-quality images that you can insert into your content. Want to create an ebook or a powerpoint presentation? There are loads of templates for this kind of content too. You can then download the document as a pdf or image file (jpg or png) and upload onto your website.
Therefore, if you have an image slider feature on your website, then this is the perfect place to display the best features of your services or products. Create high-resolution banners in Canva and see how good they look on your website.
Other content you should be creating is video, which is the most popular content type of all. In fact, by 2019 it is predicted that video will make up 80% of all website content. So you can see this is an area that marketers expect to dominate completely.
Another popular content type you can use is podcasts. They are simple and easy to make, all you do is record content using your smartphone. You can download a number of great apps to enable you to record good quality podcasts and then you can upload them to SoundCloud or something similar. Once it is on SoundCloud, you can share it through your social media sites and upload it onto your website.
This is another very low budget way to create good content, but you need to put the effort in when it comes to planning the subject and discussion flow. Make sure that the content appeals to your target audience and provides useful information. If you want to get some extra interest generated in your SoundCloud content, then you should consider purchasing SoundCloud comments.
There are many different ways to create great website content, and these are only a few of the most popular. There are still plenty of other content creation solutions for you discover so keep your eyes on content creation news for more inspiration in the future.

Janeth Kent
Licenciada en Bellas Artes y programadora por pasión. Cuando tengo un rato retoco fotos, edito vídeos y diseño cosas. El resto del tiempo escribo en MA-NO WEB DESIGN AND DEVELOPMENT.
Related Posts

Google – THE search engine for many internet users. It has been with us since its launch back in 1998 and thanks to its simplicity of use and genius algorithms,…