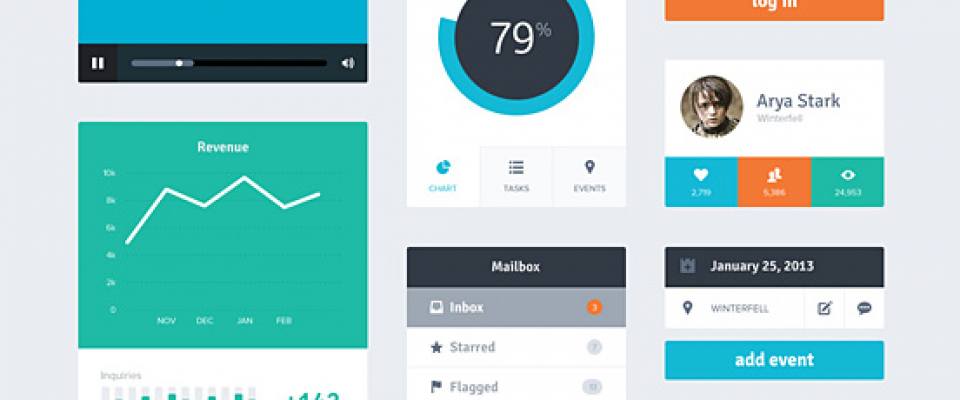 Looking for some awesome flat design resources?
Flat Design is a new trend in the web design/development community as an interface striking similar to Windows 8 and Microsoft's Metro UI.
Minimalism is a big part of this design idea, and you can see how popular these trends have become in recent months. Flat website design is a brilliant concept because it focuses on the content.
As mentioned in this article on Forbes, flat website design is a growing maturity within the industry. It removes a lot of the more complicated textures, patterns, shadows, bubbles, gradients, and other shiny effects to focus on simplicity. Flat buttons still look clickable and the input fields still look editable. Flat website layouts in general still look interactive but without the more exquisitely refined graphics.
So what makes it work? Flat design has a distinct look and feel without all the extras. It relies on a clear sense of hierarchy in the design and placement of elements to make successful projects easy for users to understand and interact with. While more and more websites are using flat design principles, it is maybe even more popular for app and mobile design. With small screens, there are fewer buttons and options, making a flat interface fairly easy to use.
Today we have collected 20 Free Flat Design Resources for your projects.
Enjoy!










Janeth Kent
Licenciada en Bellas Artes y programadora por pasión. Cuando tengo un rato retoco fotos, edito vídeos y diseño cosas. El resto del tiempo escribo en MA-NO WEB DESIGN AND DEVELOPMENT.
Related Posts

When I started browsing different and original websites to learn from them, one of the first things that caught my attention was that some of them had their own cursors,…