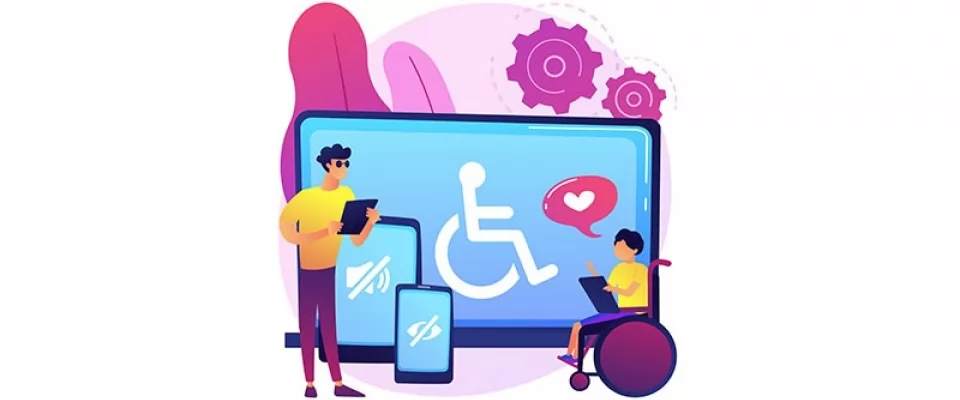 by Janeth Kent
Date: 29-05-2023
tools

Web design accessibility plays a vital role in ensuring that websites are inclusive and usable for all users, regardless of their abilities or disabilities. Evaluating the accessibility of web design is crucial to identify and address potential barriers that may hinder users' access to information and services. Thankfully, there are several powerful tools available that can help evaluate and improve web design accessibility. In this article, we will explore ten such tools that can assist web designers and developers in assessing the accessibility of their websites and making necessary enhancements.
I. WebAIM's WAVE

WebAIM's WAVE (Web Accessibility Evaluation Tool) is a widely used web accessibility evaluation tool. It provides an easy-to-understand visual representation of accessibility issues on a webpage, highlighting errors, alerts, and features that may impact accessibility.
II. Axe by Deque

Axe by Deque is a comprehensive accessibility testing tool that offers a browser extension and an API. It helps identify and remediate accessibility issues by scanning web pages and providing detailed reports with recommendations for improvement.
III. Lighthouse

Lighthouse is an open-source tool developed by Google that evaluates web page performance, accessibility, and more. It can be accessed directly through the Chrome DevTools or as a standalone extension.
IV. Color Contrast Analyzers

Color contrast is crucial for users with visual impairments. Tools like WebAIM's Color Contrast Checker and Contrast Ratio are invaluable for checking if the color combinations on a webpage meet accessibility standards.
V. NoCoffee Vision Simulator

NoCoffee is a Firefox extension that simulates different visual impairments, allowing designers and developers to experience how their website appears to users with color blindness, low vision, or other vision-related disabilities.
VI. Screen Reader Testing Tools

Screen readers are vital for users with visual impairments. Tools like NVDA (NonVisual Desktop Access) for Windows and VoiceOver for Mac allow developers to test how their websites interact with screen readers and ensure proper compatibility.
VII. AChecker

AChecker is an online accessibility evaluation tool that analyzes web content based on various accessibility guidelines, such as WCAG (Web Content Accessibility Guidelines), Section 508, and more. It provides detailed reports and recommendations for improvement.
VIII. Tenon.io

Tenon.io is an automated web accessibility testing tool that scans web pages and provides comprehensive reports with actionable recommendations. It supports both individual page testing and bulk scanning.
IX. Accessibility Insights

Accessibility Insights is a suite of tools offered by Microsoft that helps developers identify and fix accessibility issues. It includes browser extensions, developer tools, and automated checks to ensure compliance with accessibility standards.
X. Web Developer Toolbar:

The Web Developer Toolbar is a popular browser extension available for Chrome and Firefox. While it is not specifically designed for accessibility testing, it provides useful features like outlining headings, displaying image alt text, and disabling CSS, which can aid in evaluating accessibility.
Conclusion

Ensuring web design accessibility is essential for creating an inclusive online environment. With the help of these ten tools, web designers and developers can evaluate and enhance the accessibility of their websites. From evaluating color contrast and screen reader compatibility to identifying specific accessibility issues and providing actionable recommendations, these tools cover a wide range of accessibility considerations.
By integrating accessibility testing into the web design and development process, designers can proactively address potential barriers and provide equal access to information and services for all users. Ultimately, investing in web design accessibility not only promotes inclusivity but also enhances user experience and contributes to a more accessible digital landscape.
image: Freepik

Janeth Kent
Licenciada en Bellas Artes y programadora por pasión. Cuando tengo un rato retoco fotos, edito vídeos y diseño cosas. El resto del tiempo escribo en MA-NO WEB DESIGN AND DEVELOPMENT.
Related Posts

There are many people today who only use the following for design purposes Canva as it is a really popular software and website and there is no denying that it…