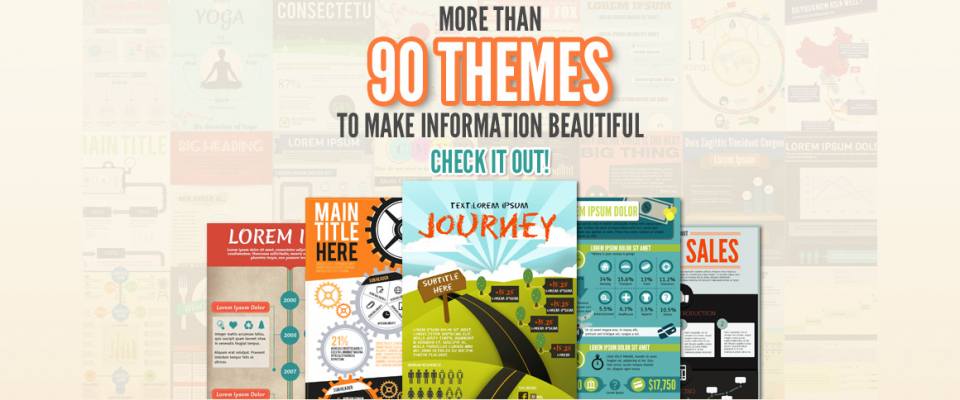 The creation of infographics has become democratized. Now anyone with a data set can build an infographic.
Does this mean there's no place for professional designers and data? Not it doesn't.
A pefect customization will always carry a premium , but there are a lot of instances where a prefab or low-cost alternative can be mighty useful.
With that in mind, we've make a list of five services/methods that all of us can use to create or commission great infographics.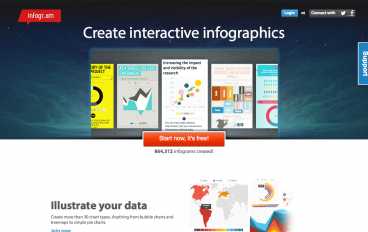 With Infogr.am you can create more than 30 chart types. Anything from bubble charts and treemaps to simple pie charts. Infogr.am is a popular platform that has seen more than 800,000 infographics created.
One of its best features is the ability to download files in PNG or PDF format. Infogr.am has a built-in spreadsheet for easy data editing. You can also import your XLS, XLSX and CSV file.
You can also publish your infographic online, share with your followers in social networks. Or simply embed it in your blog post or news article.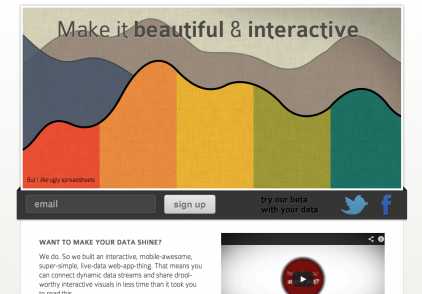 Make it beautiful and interactive! An interactive, mobile-awesome, super-simple, live-data web-app-thing.
You can connect dynamic data streams and share drool-worthy interactive visuals in less time than it took you to read this.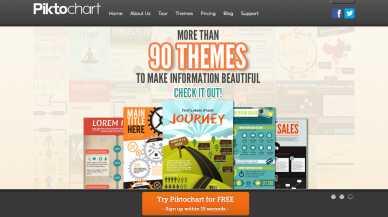 $29 a month, Piktochart gives you access to a WYSIWYG editor that will let you drag and drop elements to create an infographic.
You can share your creations via social networks or download print-quality files. If you like the Piktochart editor - which is free to try - you may find the service worth paying for. In the latest version, Piktochart lets users create search friendly graphics.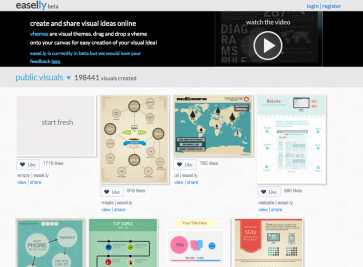 With Easel.ly you can create and share visual ideas online: drag and drop a vheme onto your canvas for easy creation of youridea!
Easel.ly is currently in beta: while the current theme selection is a bit limited, people who enjoy the platform and interface can completely customize their infographics through the upload feature.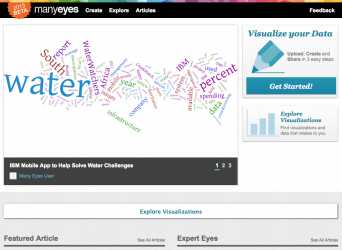 There are 11 different ways to visualize data in Many Eyes V2, many of which you won't find on the platforms listed. These visualization features let you go beyond pie charts to harness the power of word trees, heat maps, tree maps and yes, the infamous word cloud.
It all starts by uploading a data set (or selecting one from the site, though many are basically useless at the moment) and then simply applying a visualization style. The visualizations can be broken down into three categories: Compare A Set Of Values Track Rises And Falls Over Time See Parts Of A Whole
One of the coolest options is the View In Context visualization, a type of line graph that shows changes in data over a long set of intervals (like time, for example).
Note that the output of Many Eyes might not technically qualify as an infographic all by itself. But it's a great tool to add variety to other offerings, like Infogr.am.

Janeth Kent
Licenciada en Bellas Artes y programadora por pasión. Cuando tengo un rato retoco fotos, edito vídeos y diseño cosas. El resto del tiempo escribo en MA-NO WEB DESIGN AND DEVELOPMENT.
Related Posts

There are many people today who only use the following for design purposes Canva as it is a really popular software and website and there is no denying that it…