In version 8.0.3 of Angular we can find great changes and say goodbye to our beloved companion the home page of Angular which has been re-designed with a fresh attractive theme with more useful links and of course the vision of what can become our application to update we must follow these simple steps:

We first updated our version of npm:

npm install -g npm

Then update our angular-cli

npm install -g @angular/cli

We create a new application using

ng new < NombreDeNuestraApp > 

Then, we use:

ng serve

But this is not the only significant change to highlight as there is a new way to deploy our project only by adding :

ng add[ NombredePaquete ]

which will automatically modify the configuration within our file ( angular.json).
We can deploy our application to the different services by adding their corresponding package:
Páginas de GitHubangular-cli-ghpages
or : ng add @angular/fire
Tips for firebase
Having installed firebase-tools and updated this will allow us to manage and change project.
If the project has multiple paths, add within firebase.json :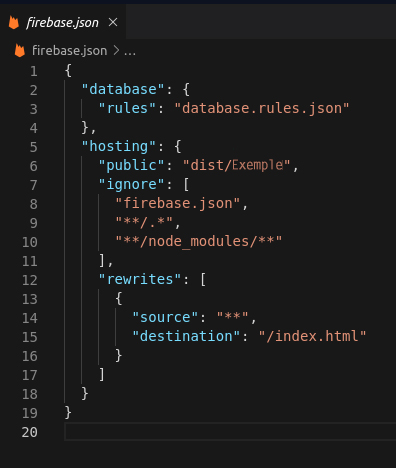 If you want to deploy your application to another service you can always use :

ng build --prod

To display in Github pages

ng build --prod --output-path docs --base-href / < project_name > / 


Janeth Kent
Licenciada en Bellas Artes y programadora por pasión. Cuando tengo un rato retoco fotos, edito vídeos y diseño cosas. El resto del tiempo escribo en MA-NO WEB DESIGN AND DEVELOPMENT.
Related Posts

In this tutorial we are going to see how you can upload files to a server using Node.js using JavaScript, which is very common. For example, you might want to…