by Janeth Kent
Date: 19-09-2022
AI
As in Spielberg's film based on Philip K. Dick's novel, an AI model was able to predict crimes in some American cities before they happened. However, it also revealed the racism that exists in the police.
Once again, a science fiction bestseller has (almost) anticipated the future: in 1956, Philp K. Dick's Minority Report - which became Spielberg's 2002 movie of the homonymous title starring Tom Cruise - imagined that, in a Washington of 2054, the 'Precrime Department' could predict murders and arrest criminals before they went into action.
IA IN THE SERVICE OF THE POLICE. Now, in 2022, a team from the University of Chicago has created an artificial intelligence (AI) model that can predict the location of the next crime - and not the criminals, as in the novel - one week before it happens, with 90 per cent accuracy: the algorithm, trained on data from violent crimes (such as murders or assaults) and property crimes (robberies of various kinds) that occurred between 2014 and 2016 in Chicago, has been tested on eight US cities for now. "We created a digital copy of an urban environment," explains Ishanu Chattopadhyay, one of the authors. "If you feed the AI with data about what happened in the past, it tells you what will happen in the future." The results of the study were published in Nature Human Behaviour.
RACISM? In the past, attempts to use AI to predict crimes had been the subject of much criticism, due to the racism that emerged: in 2016, for example, the Chicago police department tested an algorithm that was meant to identify those most at risk of being involved in a shooting, but ran into race bias, as it included 56% of the city's black residents.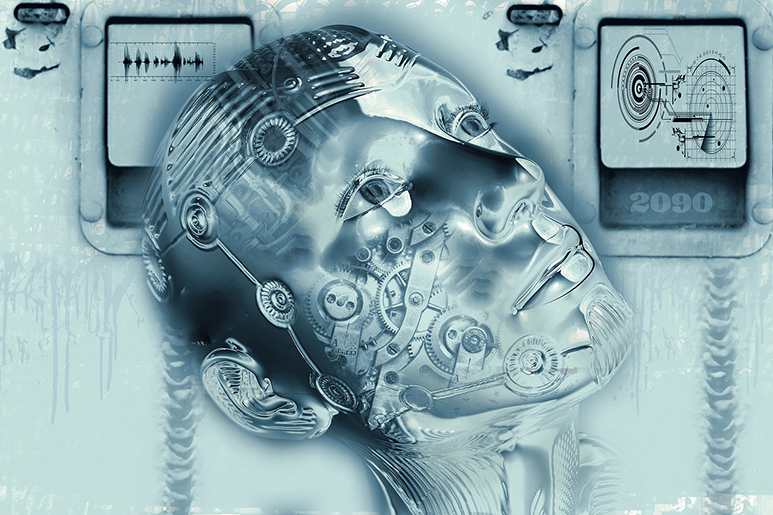 RICH AND POOR. Chattopadyhay admits that even the new algorithm might be flawed by racist prejudices, but that it would help to highlight them. In fact, the predictions of the AI found that, in Chicago, the number of arrests differs from neighbourhood to neighbourhood: in wealthier areas, the police intervene much more often, arresting offenders more often than in poorer areas.
In order to be as neutral as possible, the model divided the city into several areas about 300 m2 in size, which do not correspond to real neighbourhoods: this created a new view of the city, 'allowing us to ask new questions and evaluate police action in new ways,' explains James Evans, one of the authors.
LESS VIOLENCE. The idea is not to create a tool that triggers a manhunt, but to inform the police in order to prevent crimes: "Preventing crimes serves to ensure that they don't happen and that no one has to go to jail, helping the whole community," specifies Chattopadhyay, who hopes that the model created by his team will serve to reduce crime and identify areas in cities where prejudices are reflected in police policies and actions.

Janeth Kent
Licenciada en Bellas Artes y programadora por pasión. Cuando tengo un rato retoco fotos, edito vídeos y diseño cosas. El resto del tiempo escribo en MA-NO WEB DESIGN AND DEVELOPMENT.
Related Posts
InChatGPT is an impressive conversational AI tool that showcases remarkable capabilities in various tasks. However, it also has limitations, such as occasional inaccuracies and a somewhat robotic and generic writing…