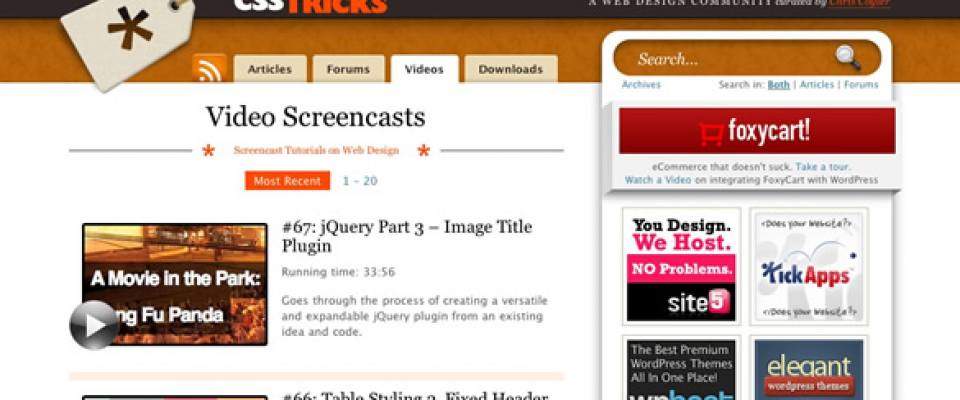 We've gathered some resources and sites that produce audio and video content for web designers and developers. Of course, most of them offer RSS and also iTunes subscription options.
And you? Are you subscribed to any of the podcasts/screencasts I listed? If so, which ones?
Please share your personal recommendations in the comment section below! :)
Enjoy the list!
Topics: Graphic Design, Photoshop, Tutorials
Topics: Usability, User Experience
Topics: Adobe, Photoshop, Illustrator, Tutorials
Topics: Freelancing, Business, Work
Topics: Opinion, Tips, Business, WordPress
Topics: dConstruct, Conference, Web-Design
Topics: Tutorials, Photoshop, Illustrator
Topics: Web-Design, Opinion, Interviews
Topics: Web-Design, Interviews
Topics: Web-Design, Development, Tutorials
Topics: Tutorials, CSS, HTML, Tips
Topics: Web Services, Internet, Interviews
Topics: Tutorials, jQuery, Javascript
Topics: Tutorials, Development, WordPress
Topics: Web-Design, Freelancing, Tips
Topics: Development, Tips, Tutorials
Topics: Typography, Interviews, Type Design
Topics: Zend Framework, Tutorials, UI
Topics: PHP, Tutorials, Tips
Topics: Humor, Tutorials, Photoshop
Topics: Photoshop, Tips, Tutorials
Topics: Photoshop, Tips & Tricks, Tutorials
Topics: Photoshop, Tutorials, Design, Tips
Topics: Tutorials, Photoshop, CSS, HTML
Topics: Web-Design, Questions & Answers
Topics: Tutorials, Illustrator, Tips
Topics: Internet, Blogging, WordPress, Twitter, Tips
Topics: WordPress, Tips, Tutorials
Topics: Freelancing, Business, Design
READ ALSO
Learning web design: 28 Sites Producing Podcasts And Screencasts for web Designers And Developers
Learning web design: 13 e-books
Becoming a Web Professional: 19 online resources
utorials, Videos, Free Books, and More Resources for Learning jQuery