Facebook has launched a new feature that allows small and medium enterprises, large companies, content creators, educators, media... to earn money by holding online events on the social network. Corporate Page owners can now create an online event, set its price, promote it, charge it and organize it from Facebook without having to resort to external companies.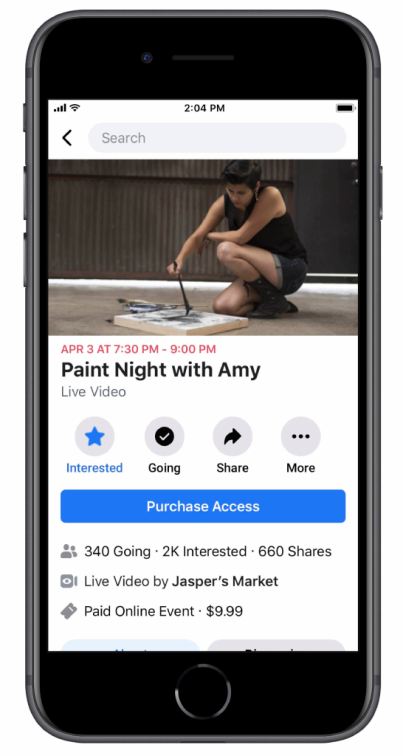 Facebook will not charge any fees or commissions for online events until at least 2022
This is a measure that adds to those already launched by Facebook previously to help SMEs improve their economic situation during the Covid-19 pandemic and the social isolation measures, which prevent the holding of face-to-face meetings. In response to this, companies can broadcast live on Facebook and move their events and services into the online environment to connect with customers and find potential new consumers for their products.
The new functionality is now available on Facebook Pages in 20 countries around the world provided they comply with Facebook partners' monetization policies to start charging for online events. You can click on this link and check to see if the Business Page we manage complies with those rules to start making money from your events.
At the moment the payment options are already available for Facebook Live, and the company is testing to also move the option of paid events to Messenger Rooms, its video call service where it allows up to 50 participants at the moment and where more personal and interactive events could be developed.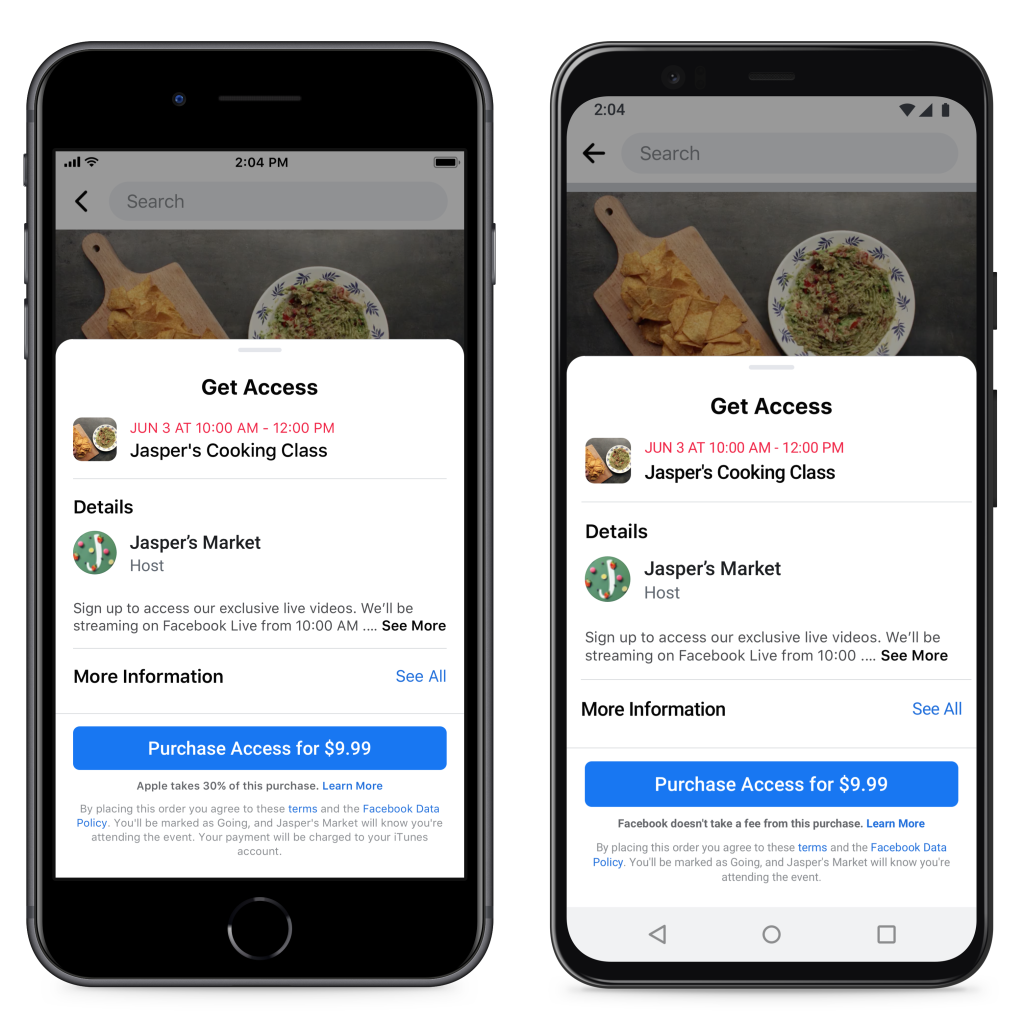 Earn Money With Facebook
Facebook has also announced that it will not charge any fees for paid online events for at least the next year for transactions on the web, and on Android in countries where it has already deployed Facebook Pay. In that case, SMEs will keep 100% of the revenue they generate from online events, at least until 2022. After that, Facebook does reserve the right to charge.
In iOS it is different, since Apple has not accepted the company's application and SMEs will only receive 70% of their income. That's because the apple firm records 30% of the transactions on the App Store. Facebook has requested that Facebook Pay can be offered without commissions, but so far the request has not been taken into account.

Luigi Nori
He has been working on the Internet since 1994 (practically a mummy), specializing in Web technologies makes his customers happy by juggling large scale and high availability applications, php and js frameworks, web design, data exchange, security, e-commerce, database and server administration, ethical hacking. He happily lives with @salvietta150x40, in his (little) free time he tries to tame a little wild dwarf with a passion for stars.
Related Posts
Where's it coming from? What's missing? How do you feel? These are the three questions that Facebook recommends to all users to ask themselves before sharing news. The initiative is…