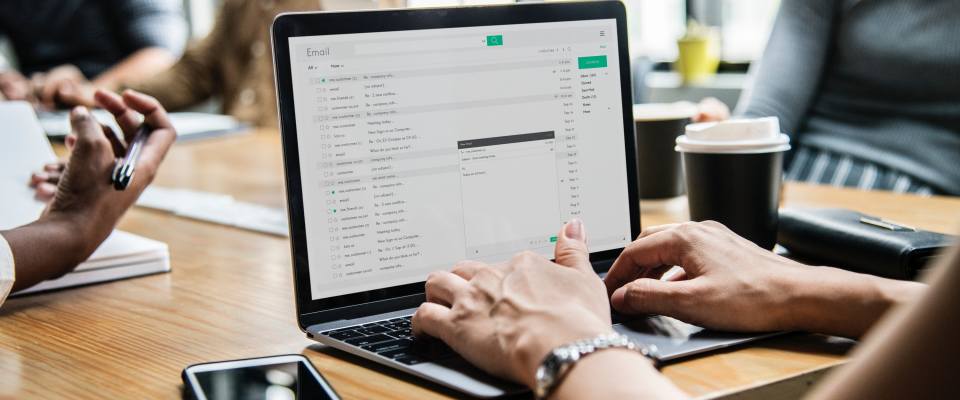 Email marketing still plays a huge part in getting the word out to potential and existing customers, but according to a study carried out by Return Path in 2015, only 79% of marketing emails will actually land in the recipient's inbox. As a result, one in every five emails will be sent to the spam folder, or worse, filtered out completely. Since then, the successful delivery of marketing emails has declined even more and, in the UK, it's now against the law for companies to send marketing emails without first giving the recipient a chance to object.
The truth is, one of the biggest reasons for emails being sent straight to the spam folder is simply because spam filtering has become more and more rigorous. Webmail providers everywhere are putting their feet down when it comes to spam in order to provide their users with the best possible experience. After all, nobody likes to have to sift through an inbox full of emails that they are not interested in reading. Because of this, subscriber engagement plays a huge part in determining which emails land in the inbox, and which are filtered into spam. We've put together a list of reasons why your emails are being sent to spam folders and how to avoid it happening in the future.
#1. You're Not Checking First:
Under new UK laws, you must always check first before contacting people via email for marketing purposes. Sending unsolicited marketing emails tends to be a waste of your time as more often than not, the emails will be filtered straight into the spam folder or marked as spam by the recipient. An easy way to avoid this is to only send marketing emails to those who have given their prior permission, for example, by signing up to an email newsletter on your website or expressing interest on social media.
Practices such as bulk buying email lists may be an easy option, but it's also one of the biggest reasons why email marketing has gotten a bad reputation in recent times. Instead, avoid wasting your time and get better results by sending your marketing emails to smaller groups of people who actually want to read your content.
#2. You Have Low Open Rates:
If your recipients simply aren't opening your emails, webmail providers will quickly pick up on this and begin to filter your future mail straight through to the spam folder. Of course, open rates are out of your control to some degree, as there are several reasons why an email could go unopened.
The good news is that there are several strategies that you can use to improve open rates. For example, look at the times that you're sending emails. Are you sending first thing in the morning, or smack bang in the middle of the day when most people will be at work? Choosing your times wisely can make a huge difference. For example, sending during lunch time, when most people are having a break from work, or later in the evening when they have returned home and have some spare time, will encourage more recipients to open and view your emails. You should also spend some time updating your subject lines, making them appealing to the reader and leaving them wanting to learn more.
#3. You Don't Offer an Unsubscribe Option:
So, you've asked for permission, you're sending emails at optimal times, and your subject lines are hugely appealing. But, you're still finding that emails are being sent to spam folders and left unopened and unread. What could be going wrong? In some cases, it could be as simple as neglecting to give your subscribers the option to opt out. No matter how much value your email marketing campaigns provide to the recipients, it's still important to provide them with a way out. Failing to do so could land you with spam complaints and bruise your sender reputation.
At the end of every email, make sure that you include a link to unsubscribe or similar. Although hopefully it will not be used very often, it's important to honour any requests to unsubscribe as quickly and efficiently as possible. Although you may be losing a subscriber, above board service during this process may encourage them to come back at a later date.
#4. You Use Too Many Spam Trigger Words:
Certain words tend to come up time and time again in spam emails, so if you're using them frequently for marketing, it could be having the opposite of the desired effect. For example, phrases such as 'cancel at any time' or 'dear friend' and words like 'amazing', 'guarantee', or 'congratulations' can trigger the spam filter, particularly when used in a subject line. Even commonly used phrases like 'click here' can set it off, so it's important to choose your wording carefully. Don't tell your customers that 'this is not spam', either, since most emails that say this usually are!
Optimising for mobile, providing content that your readers want, and keeping your emails simple and easy to read will also help you to avoid the spam folder.

Janeth Kent
Licenciada en Bellas Artes y programadora por pasión. Cuando tengo un rato retoco fotos, edito vídeos y diseño cosas. El resto del tiempo escribo en MA-NO WEB DESIGN AND DEVELOPMENT.
Related Posts
It is 40 years since the first spam e-mail was sent. Surely most of the readers of this blog had not yet been born, as well as annoying mail with which we are bombarded in…