The EaseUS Data Recovery Software is data recovery software helps users in the data recovery process. There are paid and free software versions for MacOS and Windows. When the data is removed from the storage devices, references to data are removed from the directory structure. This space can be used or replaced by data from other files or functions of the computer. The deleted data themselves are not immediately deleted from the physical disk and are often in the form of a series of disconnected fragments. This data, if it is not overwritten, can be restored. EaseUS data recovery software is equipped with amazing features that are listed below
Fast and easy
Complete the recovery process in just 3 clicks. It is very easy to recover data with EaseUS data recovery software. You can recover all the deleted files very easily. No recovery experience is required.
Flexible scanning modes
There are different types of scanning modes available. Quick Scan scanning mode searches for the deleted files and the folders using the basic algorithm for fast results. Deep scanning mode scans the storage devices by sector to ensure recovery results.
Preview before recovery
You can preview all the available files for recovery. You can select what you want to recover to avoid unnecessary recovery.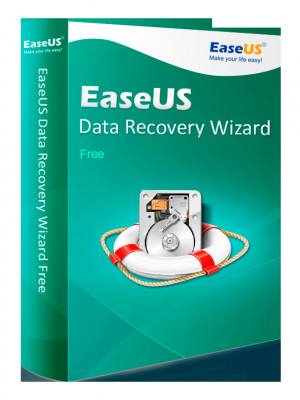 Recover different file types
You can recover different types of data files whether its documents, graphics, audio, video, email and other types of files.
Recover accidentally deleted files
EaseUS data recovery software can also recover the accidentally deleted files in just some clicks. Fast recovery of data due to the losses caused by the accidental deletion or in case of any virus attack.
Formatted recovery
Disk formatting does not erase the data it contains, only those contained in the address tables. You can still recover he lost data after formatting on your device.
Retrieve data from the empty recycle bin
You can filter the results of the scan by file type and selectively restore the archived files after emptying the recycle bin.
Crash recovery of the operating system
File recovery from the failed Windows operating system. EaseUS provides a WinPE boot device so you can boot your computer and recover lost data.
Recovering a RAW partition
EaseUS data recovery software can also recover a raw partition very easily. In case your hard drive or a partition of your hard drive becomes RAW suddenly and you cannot access the stored data, download EaseUS data recovery software to restore access.
Restore a lost partition
Even if a complete partition is lost or cannot be identified by the system, its data can be restored easily with EaseUS data recovery software.
Virus Attack Recovery
Virus attacks are quite frustrating and can prevent your computer from working properly. This tool can recover your data safely and quickly.
Hard disk damage
You cannot access a hard drive if it is corrupted. EaseUS Data Recovery Software allows users to retrieve data very easily.
EaseUS Data Recovery software performs well even with a limit of 1GB. Most users will probably want to restore some data, such as a file or folder that was accidentally deleted. If you have deleted something you want to keep, try the free tool first. If you need more information, you do not need to load or scan your system again. You can also upgrade the EaseUS Data Recovery Software or check some alternatives like in this post.

Janeth Kent
Licenciada en Bellas Artes y programadora por pasión. Cuando tengo un rato retoco fotos, edito vídeos y diseño cosas. El resto del tiempo escribo en MA-NO WEB DESIGN AND DEVELOPMENT.
Related Posts

We have not learned and we still use passwords that are extremely easy to hack and vulnerable to cyber attacks. If you don't want your credentials to end up in…