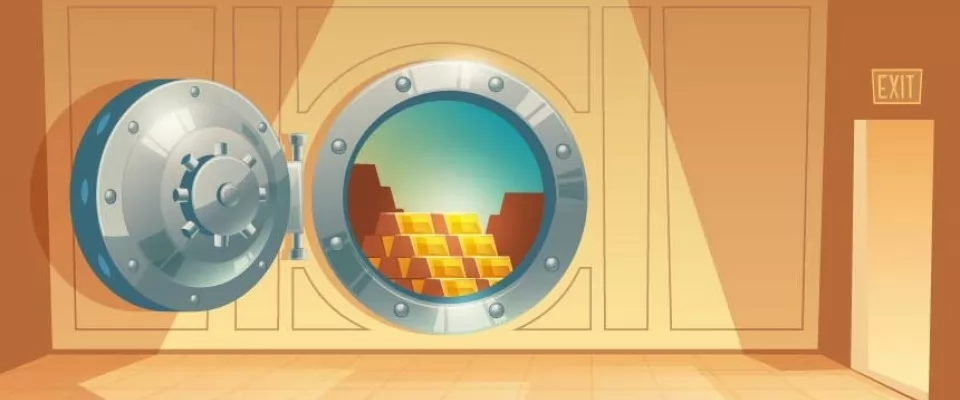 It can seem that not a day goes by when we don't hear of some new hacking case or people who have had their sensitive date compromised via the internet. It's true that cybercriminals are always coming up with new strategies to attempt to steal either money or information, but that does not mean that we should stop enjoying the incredible force that is the world wide web. Instead, we should take it as a constant reminder that we need to be cautious when online, especially when we are spending our hard earned money. Here are some key steps to take to keep your money and identity secure when you're shopping online.
Install internet security software
The first step is to buy and install Maximum internet security software on your home WiFi network. This will provide protection for all of your devices, manage your passwords, protect your network from cyberattacks and malware and check the legitimacy of websites before you part with your money.
Take extra care when using mobile devices
Smartphones and tablets enable us to do everything we can do on a personal computer from wherever we have an internet connection, but that doesn't mean that we should. While most computers and laptops are equipped with antivirus software, mobile devices rarely have this protection and are more at risk from malware. It's also difficult to identify a potentially risky website as the URLs are shortened for mobile use and more likely that you will lose or have a device stolen if you are taking it out and about. Make sure all of your mobile devices are protected by passwords.
Never shop using public WiFi
If you use public WiFi to shop you are putting your identity at risk. Public WiFi will not encrypt your data and you don't know who else is using it at the same time. If they have the knowledge and the right software, they can take your data out of the network without your knowledge. Try to limit online shopping to your home network.
Monitor credit card statements
Ideally, you should be using a credit card to shop online rather than a debit card. This is because if you purchase something from a fraudulent website credit card companies have to refund your money under the Fair Credit Billing Act. If you make a purchase using a debit card the money is gone. However, it's important to remember that if you did not make the purchase they may not be able to retrieve it. This is why you need to be vigilant by monitoring your statements for signs of unauthorized activity, i.e. purchases you did not make. If you do not recognize purchases on your statement get in touch with the credit card company as soon as possible to get the card frozen.
Shop with a virtual credit card
If you want to buy from a website but you are not confident in its authenticity, you can use something called a virtual credit card number. This is a temporary number issued by credit card companies with a restricted credit limit which enables you to shop without using your real credit card number. The number will expire soon afterwards meaning that if it is compromised the damage is limited to the low value on the card and does not impact your actual credit account.
Update your passwords regularly
It can feel like a hassle to update multiple passwords on a regular basis, but at the end of the day it's a small price to pay for avoiding identity theft and/or having money stolen. Ideally you should be using strong passwords (different ones for each account) which include numbers, letters and symbols and are not related in any way to your personal information. These passwords should be updated every 3-6 months.
Buy from HTTPS websites
To identify a secure website you can look at the URL. If the website URL begins with HTTPS, it is safe to use. The 'S' on the end means that the website uses Secure Sockets Layer or SSL which encrypts information as it is processed. If the website begins with HTTP, the information you enter into it may be at risk of interception.
Don't click email links
If you receive an email from a retailer (or any company) with a link in the text, don't click on it. Instead, enter the text of the link in the browser to ensure you are visiting the intended destination. Some links are part of phishing scams that are disguised as legitimate emails from reputable companies but actually take you to a fake website designed to steal your data. A trustworthy company will never ask you for important information via email and if you are in doubt about a communication you've received, go to the official website and contact them directly.
While it's true that online shopping comes with risk if you do not take care of your data, if you follow the advice in this guide and stay alert, you can continue to enjoy the convenience, flexibility and seemingly endless possibilities of internet shopping. By browsing online retailers, you can compare multiple prices and products easily, read customer reviews and avoid the hustle and bustle of the street.


Background vector created by vectorpocket - www.freepik.com

Silvia Mazzetta
Web Developer, Blogger, Creative Thinker, Social media enthusiast, Italian expat in Spain, mom of little 9 years old geek, founder of @manoweb. A strong conceptual and creative thinker who has a keen interest in all things relate to the Internet. A technically savvy web developer, who has multiple years of website design expertise behind her. She turns conceptual ideas into highly creative visual digital products.
Related Posts
These days, biometric authentication seems to be part of every little gadget or device we use. You've no doubt used it when logging onto your laptop, your tablet, or your…