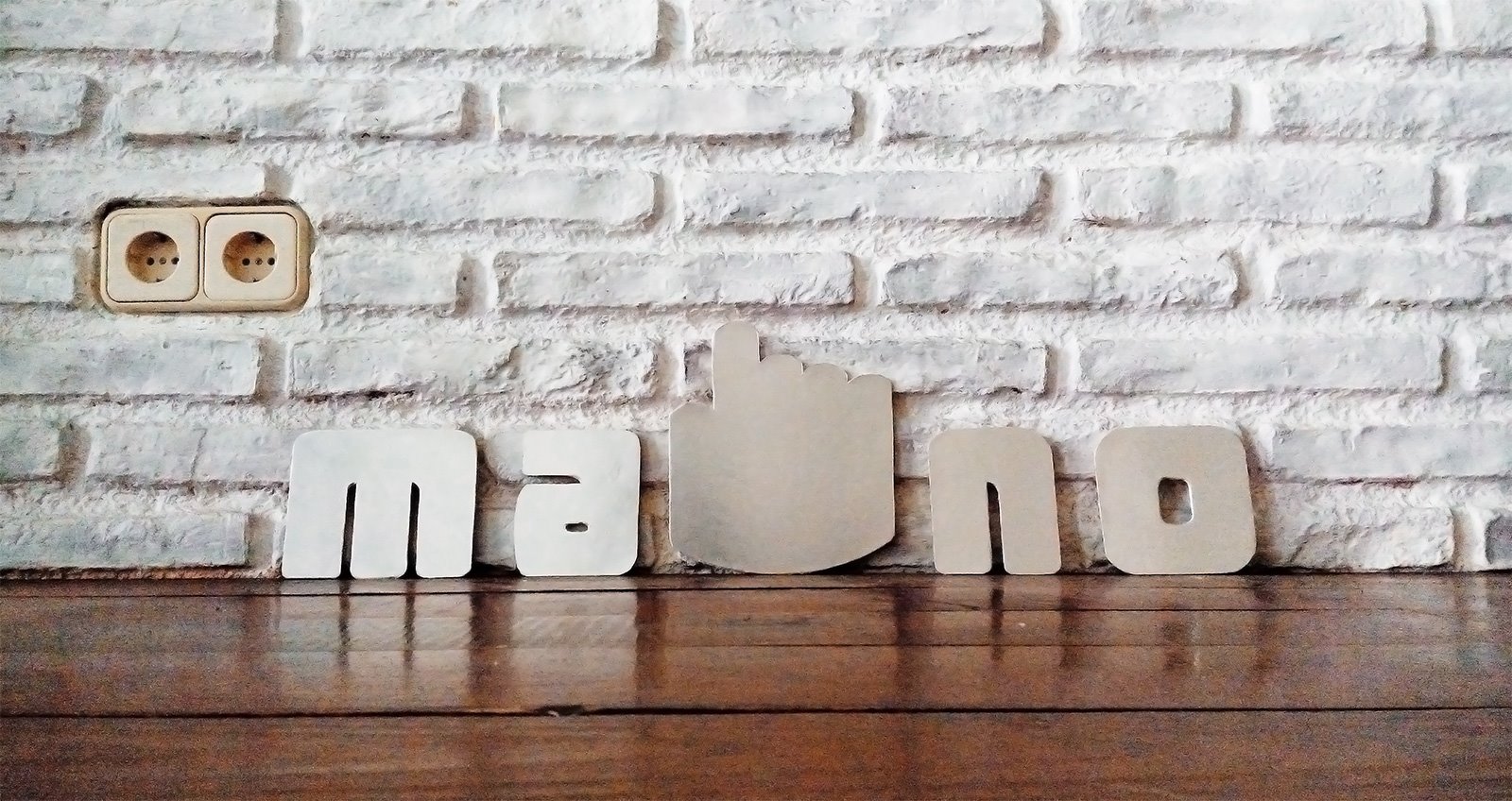 by Janeth Kent Date: 22-04-2013
While ongoing organic traffic mis-labeling due to mobile secured searches is the most obvious cause of decline since mid September of last year, Google has snuck in a huge elephant that seems to have gone largely unnoticed in the SEO industry. This elephant's name is called SERP Conditioning.
SERP Conditioning leads users to check (and click) the feature area of Google's SERP design that prominently displays information pulled via the Knowledge Graph, Google Maps, and – conveniently for Google's revenue – Product Listing Ads (PLAs), depending on the intent of the search query.
Mobile Secured Search
Organic search numbers continue to get pummelled, with a loss of 13 percent (the average amount of traffic now labeled as direct traffic in most analytics packages), just from the adoption of iOS 6 and default secure search alone. This jumped from 10 percent in Q4 of last year.
With the introduction of Android 4, Google's mobile OS is stripping keyword referral data as well, and will continue to do so as users upgrade and update. With Android's 53 percent mobile market share we can expect the number below to get a lot bigger.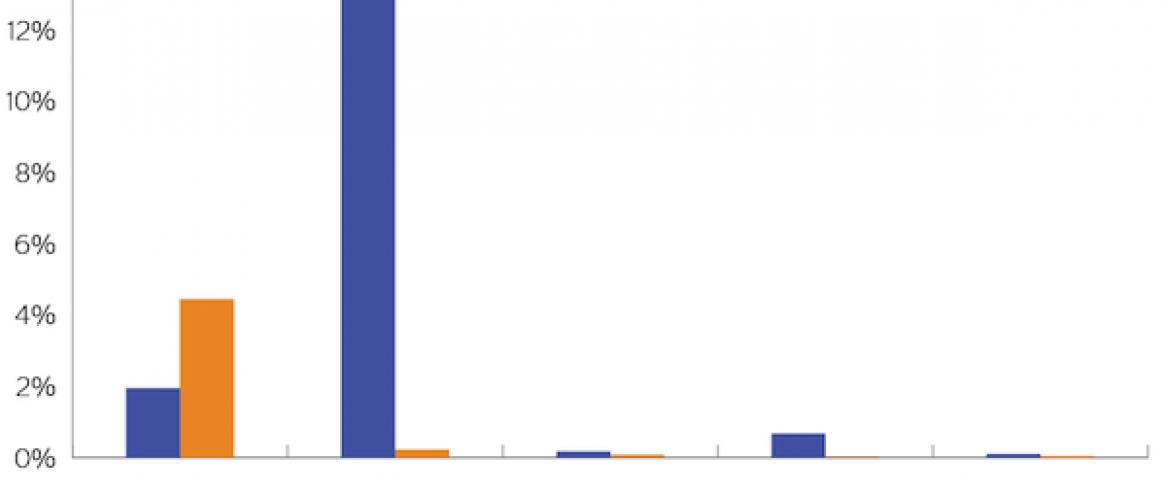 SERP Conditioning
An issue that has received surprisingly little play within the SEO industry, is the effect of the design Google implemented back in November. Just in time for the 2012 holiday sales.
Components of the design:
Consistent design across desktop, tablets, and mobile devices.
Moved search tools and options to the horizontal bar above results.
Introduction of what we're calling the feature area.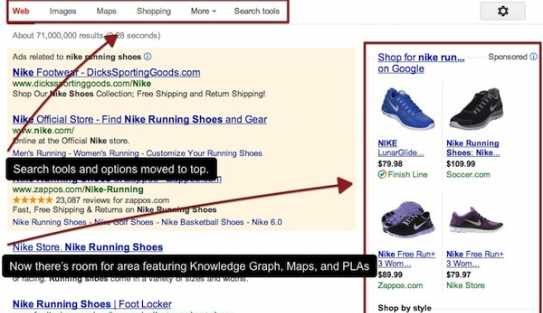 In a beautifully coordinated effort by Google and in addition to PLAs, the design is the culmination of superior technologies. The Knowledge Graph and Google Maps.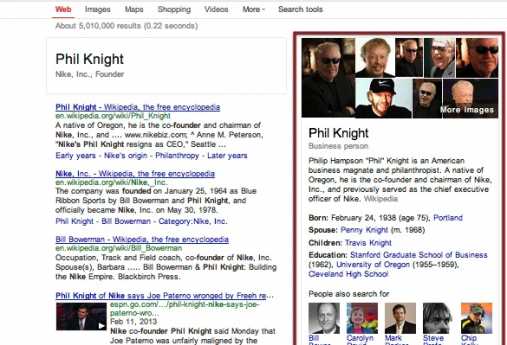 Acting as a showcase for quick and relevant information (and pretty pictures) depending on the intent of the query, users are conditioned to check out the contents of the feature area effectively drawing attention away from other components of the SERP like organic and potentially even text ads. This lucrative strategy implemented by Google is simply SERP Conditioning.
By inserting PLAs into the feature area Google is able to capitalize on this behavior and further monetize queries of commercial intent. In addition to drawing a larger percentage of clicks away from organic listings, cannibalization is most likely a factor, with advertisers spend on PLAs up 238 percent. Even if you rank number one for a particular product, users are drawn to the images of the PLAs and Google will receive their cut.
After implementing a design that works across devices, PLAs are now shown on everything from a Dell laptop to iPhones. The image below shows the fall of traditional product search and the rise of PLAs.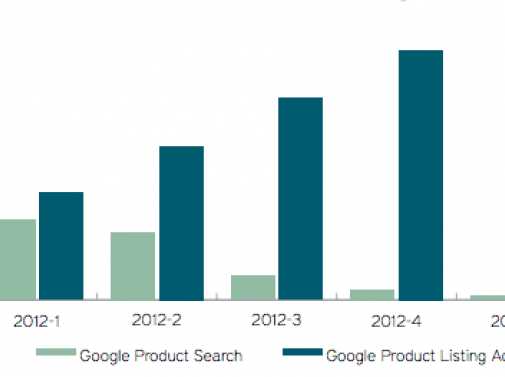 Bottom Line
It's not a matter of whether PLAs, Google Maps, or the Knowledge Graph information shown in the feature area is causing loss of organic traffic, it's to what degree. It will be different for every site.
Don't be fooled by the overshadowing factor of mobile secured search getting mislabeled as direct, Google's PLAs or Knowledge Graph are most likely contributing to the loss of organic search numbers.
Google now has a mechanism in place that they can control to capture additional revenue whenever and to what extent they want, and are using the Knowledge Graph and Google Maps to help them do it. And Bing is right behind them, ready to implement a strategy of their own.
original source: http://searchenginewatch.com
by Janeth Kent Date: 22-04-2013 hits : 4416

Janeth Kent
Licenciada en Bellas Artes y programadora por pasión. Cuando tengo un rato retoco fotos, edito vídeos y diseño cosas. El resto del tiempo escribo en MA-NO WEB DESIGN AND DEVELOPMENT.