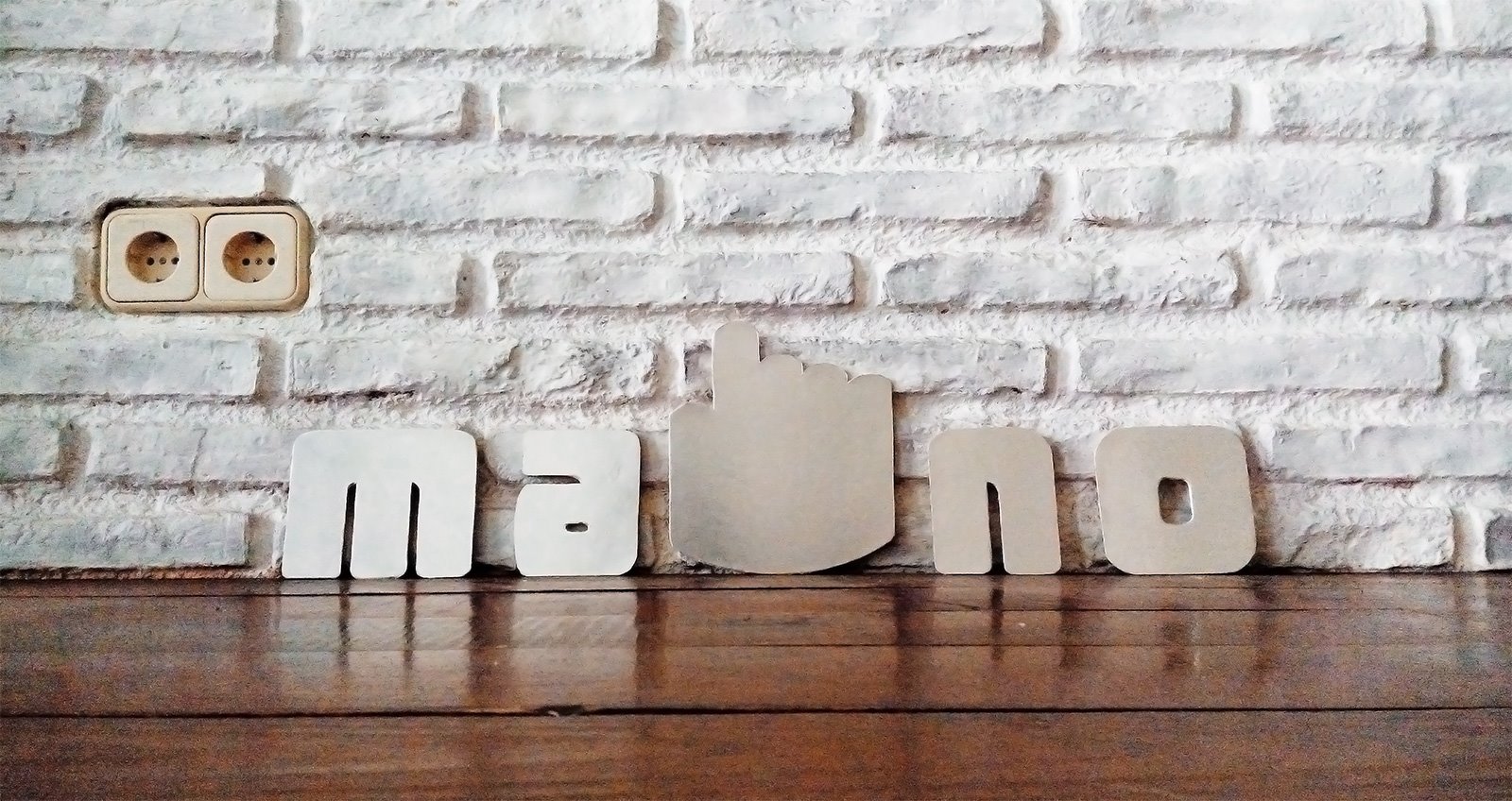 by Janeth Kent Date: 24-04-2013
Would you like to drive more website traffic from your Facebook page?
Combining your Facebook page and your website can have a powerful affect on your business. You can use your Facebook page to attract thousands to millions of fans and then use them to drive website traffic to generate leads, increase sales, etc.
I have shared 13 tips below to help you make the most of your Facebook page by driving lots of website traffic…
1. Add a link to your 'About' box:
An easy way to drive traffic is to add the link to your website in the about box. This is the one located right below the profile image.
This way people can easily visit your website with a click as soon as they read the description. For this to work you need write a really short description – which is only one or two lines long and then follow it up with a link to your website. If it's too long and your link is placed after several words people won't be able to see your link right away. They will need to click on the 'About' box and then visit about section and then click on the link. So keep it short so that people will see the link right away. This will encourage more people to visit your site. Also don't just leave the link all by itself so that it's right at the top. Write a few words about your business and then leave a link. If you want to you could also add a call to action like 'Check out Our Website.'
Just add one or two links. Don't overdo it. One could be to your homepage or blog and the other one could be to a landing page.
A great example is Amy Schmittauer's Facebook page Savvy Sexy Social. There's a brief description about what her blog is about and what she does and all this ends with the link to the website. So if people want to learn more about the website they can just click on it and visit it – a simple way to increase website traffic.
2. Add it to the 'About' page:
Another great place to add your website address is in the contact about page. This is different from the tiny about box. People will usually visit this section of your page to learn more about your company and your page. Here they can check out your mission, biography, company overview, description, etc. Your aim should be to not let this end right there on your page. You need to do everything you can to redirect the user to your website to find out even more about your business. So add as many links as you can – include links to your website, landing pages and blog everywhere you can. You can add it under sections like the contact info section, description, products, etc.
Pam Moore has done a brilliant job on her Facebook About page – Pam Moore @PamMktgNut. You will find links here under the company overview, products, contact info, etc. The links lead to several of her websites and pages. This is a great way to make sure you that a Facebook page drives enough website traffic.
3. Share a link to your blog regularly:
Make it a point to share a link to your blog everyday or every other day. If you don't have a blog, start blogging now. Social media and content are meant for each other and one of the few ways to succeed with social media is by creating content and sharing it regularly along with content from other sites. Every day or every alternate day make it a point to share at least one blog post from another blog and one blog post from yours. This should help drive traffic to your blog and will help increase engagement.
Jon Loomer regularly shares content from his blog on his Facebook page Jon Loomer Digital. As he frequently publishes content on his blog, it gives him the opportunity to share links to them on his Facebook page which helps drive traffic. Interspaced with these posts are posts with links to other blogs and helpful screenshots. But the key thing to look at is that he sticks to the topic of Facebook. As he specializes in Facebook and offers Facebook marketing services to businesses, it is a great way to promote his brand and attract the right audience.
4. Pin posts to the top:
Another great way to drive website traffic is by pinning posts to the top. When you publish a new post or your most important ones, pin it right to the top. This can be done by hovering over your post, clicking on the edit button and then clicking on 'Pin to the top'.
When the gold coloured mark appears, on the right corner of the post, it means that the post has been pinned to the top – which means that no matter what you share this post will remain right there.
Regularly unpin old posts and pin new ones. You could pin anything you want, your latest blog posts, important news, images, milestones, etc.
Andrea Vahl has used this technique extremely well on her Facebook Page Grandma Mary – Social Media Edutainer. If you visit the page right now, you will see a post which contains a link to her Facebook webinar pinned right at the top. So when someone visits her page, the first post they will notice is the news about the webinar which they will want to learn more about and this will lead to an increase in website traffic resulting in more signups for the webinar.
5. Highlight Posts:
Another way to attract more attention to posts that possess links that lead to your website is by highlighting them. When you highlight a post it is spread all the way across the two columns on your timeline, thereby helping it gather more viewers.
You can highlight a post by clicking on the star button which appears when you hover over it.
6. Add images to your posts:
A study by Facebook Studio shows that posts with images drive more engagement. So whenever you can, share images along with links to your site to drive more engagement and to get more people to click on the links.
You could also do something like what Social Media Examiner do, where they take a screen shot of their latest post and publish it along with a description and the link to the post. This can drive a lot of engagement. I have tried this technique and noticed that it also leads to more website traffic.
7. Add a landing page to one of your thumbnails:
You could also add a landing page to one of your page thumbnails (tabs) where people need to sign up in order to access something. This could be an offer, a document like white paper or an ebook, your newsletter, etc. This will help you drive web traffic as once people sign up you will get their email address to which you can market later. You could also get them to visit your website to access the document. Through this you can drive a lot of website traffic.
Amy Porterfield makes the most of this as she has two thumbnails on her Facebook page that help her convert visitors into subscribers. One is for a webinar and the other one is for a newsletter. People can click on this tab and sign up for the newsletter and webinar. She can then use the email addresses to drive traffic by sending out her newsletter. So just like her create one or two thumbnails that stand out on the page.
8. Write longer posts:
According to a study very short posts receive more likes, but long posts receive both more likes and shares.
Therefore it is better to write long posts compared to short ones as you will not only receive more likes, but also more shares which can be instrumental in driving traffic. In the post write about what the photo or the post means to you, why you wrote it, what people will learn from it, etc.
Mari Smith writes a lot of fantastic long posts on her Facebook page. If you visit her page you will find many posts with a lot of engaging text in them. She provides tips, reveals important information, asks meaningful questions, etc. which help increase the length of the post.
An example is this image, where she first asks a question, follows it up with the update and shares a link where you can find out more. As you can see it is a long meaningful post which has driven a lot of engagement.
9. Try to get more likes:
When you get more likes more people will see your post as the posts will appear in the news feeds and on the tickers of the friends and followers of the users who liked it. If the friends are interested in the post they can check it out by clicking on the link in it and then visiting the site. Also popular posts are pushed higher up the news feed and get a chance to last longer – which will help them reach more views and even more likes and shares. Likes, shares and comments can also add credibility.
So make an effort to get more likes as getting more likes is a lot easier than getting comments or shares. You can get more likes by posting more images, asking people to 'LIKE' your posts, etc. Here's a great post by Brian Carter on how to get more likes for your posts.
10. Promote a post:
One of the best ways to drive traffic to a link on a post is by promoting it. You can promote your post for as little as $5. When you sponsor a post it will appear higher in the newsfeed, thereby helping it receive more likes. I have found that promoting posts can drive a lot of site traffic. For best results share the link to the post along with an image. For this to work, less than 20% of your image should contain text. I also noticed that once you promote a post it increases your edge rank and helps your future posts receive more likes and shares.
There's also a fantastic post by Ryan Hanley on Jon Loomer where he writes about how promoting images containing cute pictures of kids and pets has helped him increase his edge rank which helped him receive future likes and shares.
Derek Halpern of Social Triggers makes the extra effort to regularly promote his posts. These posts frequently appear right at the top of the newsfeed and they usually already have a lot of shares and likes which can encourage even more likes, shares, comments and clicks – this can boost website traffic. So whenever you post something important promote it so that it reaches more people.
11. Post at the Right time:
According to a study the best time to post on Facebook is at Noon.
So try and post it at that time. You could also try and post at the best times in different time zones using a tool like Post Planner. Also check out this infographic (the third one) on the best days to post for different industries. Check what day is best for your product and share your posts on that day and observe its performance. Also try posting at different times and see which one works for you. The same time won't always work for everyone. Here's a post by Tracy Sestili on Social Strand Media which contains a couple of tools which can help you with that.
12. Improve edgerank:
Like I mentioned earlier, working on increasing your edgerank can be a huge benefit which can help your posts receive more engagement in the future as more people will get to see them. Increasing edgerank has become extremely important at the moment as many people have discussed how only a small percentage of people are seeing their posts nowadays.
You can increase your edgerank by following most of the above tips i.e. writing longer posts, asking people to like your posts, asking questions, promoting posts, sharing more images, sharing regularly, sticking to your brand, etc.
13. Measure and Analyze:
Analysing your activity is a step you shouldn't miss. Regularly check if your activity is working properly or if any major changes or tweaks are required to help it function at its fullest. You can do this using your page's analytics tool – to check how many people your post has reached, how many 'likes', comments and shares your posts are receiving, what type of posts are working well for you, what time and day is best, which ones are getting the most clicks, etc. Once you know what works best, focus on doing more of the same to get more people to click the links in your posts.
So follow all the above tips and watch a spike in your Facebook referral website traffic.
To have all our latest articles emailed straight to your inbox Sign Up to our blog updates and get the Free Pinterest Marketing Video Tutorial.
What do you do to receive more traffic from your Facebook page? Have you got some times you would like to share with us? Please leave your comments below.
source: http://socialmarketingwriting.com
by Janeth Kent Date: 24-04-2013 hits : 4488

Janeth Kent
Licenciada en Bellas Artes y programadora por pasión. Cuando tengo un rato retoco fotos, edito vídeos y diseño cosas. El resto del tiempo escribo en MA-NO WEB DESIGN AND DEVELOPMENT.