3 results for:printer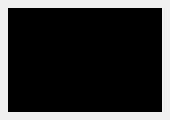 What is ESC/POS, and how to use it?
16-11-2018
- ESC/POS is the command set which makes receipt printers print- Introduction Before we begin, there's three things you need to know about ESC/POS: Most modern receipt printers support it in some form. It's dead…
>>
Windows 8.1: 5 Cool New Features
28-06-2013
- Windows 8.1, the first update just arrived in beta. It's easy to download and easier than the new version of OS X... Check out these features and decide for yourself. 1. The Return of…
>>
We use our own cookies and third-party cookies to improve our services, show products based on your preferences, analyse the browsing habits of our users, and enable interaction with social networks. Continuing to browse our sites implies full acceptance of their use. You can change your cookie setting or get more information here: .