The Best Free SSH Tabbed Terminal Clients for Windows

The most popular SSH clients for windows. is a free implementation of SSH for Windows and Unix platforms, along with an xterm terminal emulator. It is one of the most popular and widely used Windows SSH clients available. If you can't decide which secure shell client to use, start with PuTTY. Its very small is size and easy use. Most of people in Linux world prefer to use putty. But they are aware that there are many tools available to provides many features which putty doesn't have. I have used many ssh clients and adding 5 Alternatives of PuTTY client below which i found better. I hope you will get some experience with them
Poderosa, an opern source free SSH client for Windows in its first release, has now a new paid version that you can test and evaluate for free. With its modern user interface, this terminal has many ways of making your life easier: it provides a modern UI for a familiar browser-like experience, with support for tabs. It's versatile and robust. Poderosa comes with some new features:
1.Splitting Screen and Tab
2.Caret and Animation
3.Shell Assist
4.Awesome effects
(MPManager) helps to open and manage multiple PuTTY sessions in tabs. All PuTTY sessions are managed and stored under folders.
This application is developed based on the inspiration of PuTTY Connection Manager application which was out of support.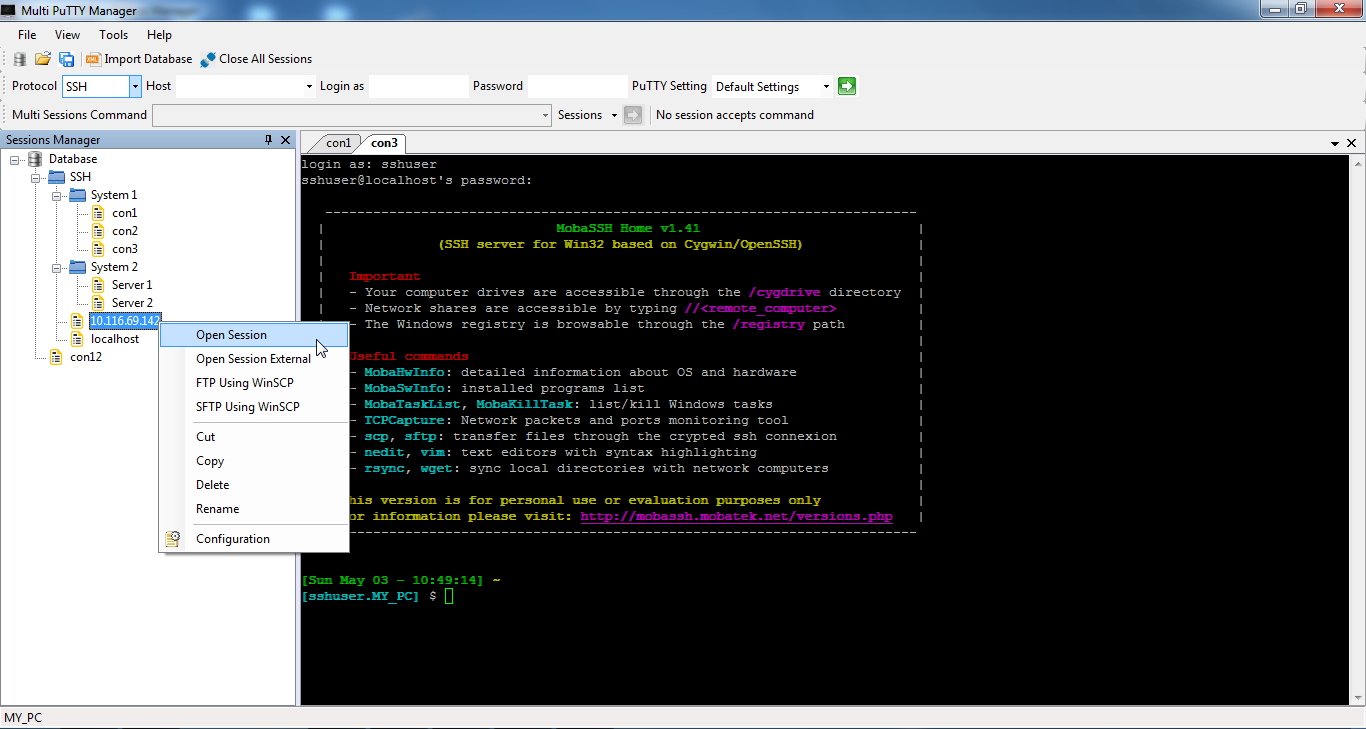 is free and open source software licensed under GPLv3. AutoPutty does not alter PuTTY or use PuTTY's source in any way. It manipulates a PuTTY window and organizes it into dockable windows within tabs to be more productive.
is a free multi-tabbed SSH client that supports copying files and directories with SCP on-the-fly and editing files in-place.
is an advanced terminal for Windows with an X11 server, It provides tabbed SSH client and many of other networking tools for remote computing. MobaXterm provides all the essential Unix commands to Windows desktop, in a single portable executable file which works out of the box.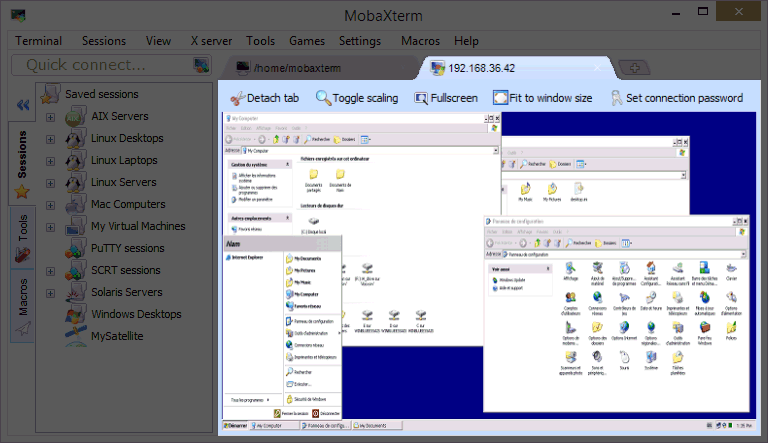 Is a fork of mRemote, an open source, tabbed, multi-protocol, remote connections manager. mRemoteNG adds bug fixes and new features to mRemote. It allows you to view all of your remote connections in a simple yet powerful tabbed interface.
is an open source software terminal emulator with UTF-8 support.
is a secure, multi tab terminal services and remote desktop client.
is a fork from version 0.63 of PuTTY, the best telnet / SSH client in the world. KiTTY is only designed for the Microsoft Windows platform. For more information about the original software, or pre-compiled binaries on other systems, you can go to the Simon Tatham PuTTY page.
is an improved version of PuTTY. It features some cosmetic changes and a number of addons to make it easier to use.
is a small free utility that enables you to wrap unlimited number of PuTTY applications in one tabbed GUI interface.
is a simple connection manager and launcher.
is a remote connections manager that can be used with PuTTY to provided a tabbed environment.