Elon Musk's initiatives hardly go unnoticed, either because of how curious, innovative and/or eccentric they can be.
Recently, SpaceX's CEO confirmed that it is getting into a new business: building cities.

An announcement of few words that generated a lot of buzz.
Lately, Elon Musk has opted for terse messages on Twitter, playing somewhat with the expectations and repercussions his announcements generate.
Creating the city of Starbase, Texas

— Elon Musk (@elonmusk) March 2, 2021
Just last Tuesday, Musk tweeted about "the creation of the city of Starbase, Texas". Along with the tweet, in subsequent comments he commented on a few other details, including his remark that the city will admit dogs and its leader will be The Doge, a possible nod to Musk's favourite cryptocurrency, Dogecoin.
Although Musk plays on the joking tone quite a bit, and sows a bit of mystery in the process, this is a serious project. The Starbase city will be located in the state of Texas, specifically in the area in and around the village of Boca Chica. In that area, SpaceX's launch and development site for Starship is located, particularly in an unincorporated community in Cameron County, Texas.
A new lease of life for an old town
In 1967, a hurricane hit the town of Boca Chica hard. Although they have electricity, the town still lacks a public water system.
In order for this area to effectively become a city, more paperwork and improvements to the area may be needed. SpaceX, as the anchor company of this project, has already started discussions with local authorities to turn the area into a city.
This ambitious project has already been confirmed by the office of Cameron County Judge Eddie Treviño, Jr. In a statement, they said that "in recent days, SpaceX officially approached Cameron County regarding Elon Musk's interest in incorporating Boca Chica Village into the city of Starbase, Texas. Earlier today, the Cameron County Commissioners Court was informed of SpaceX's effort."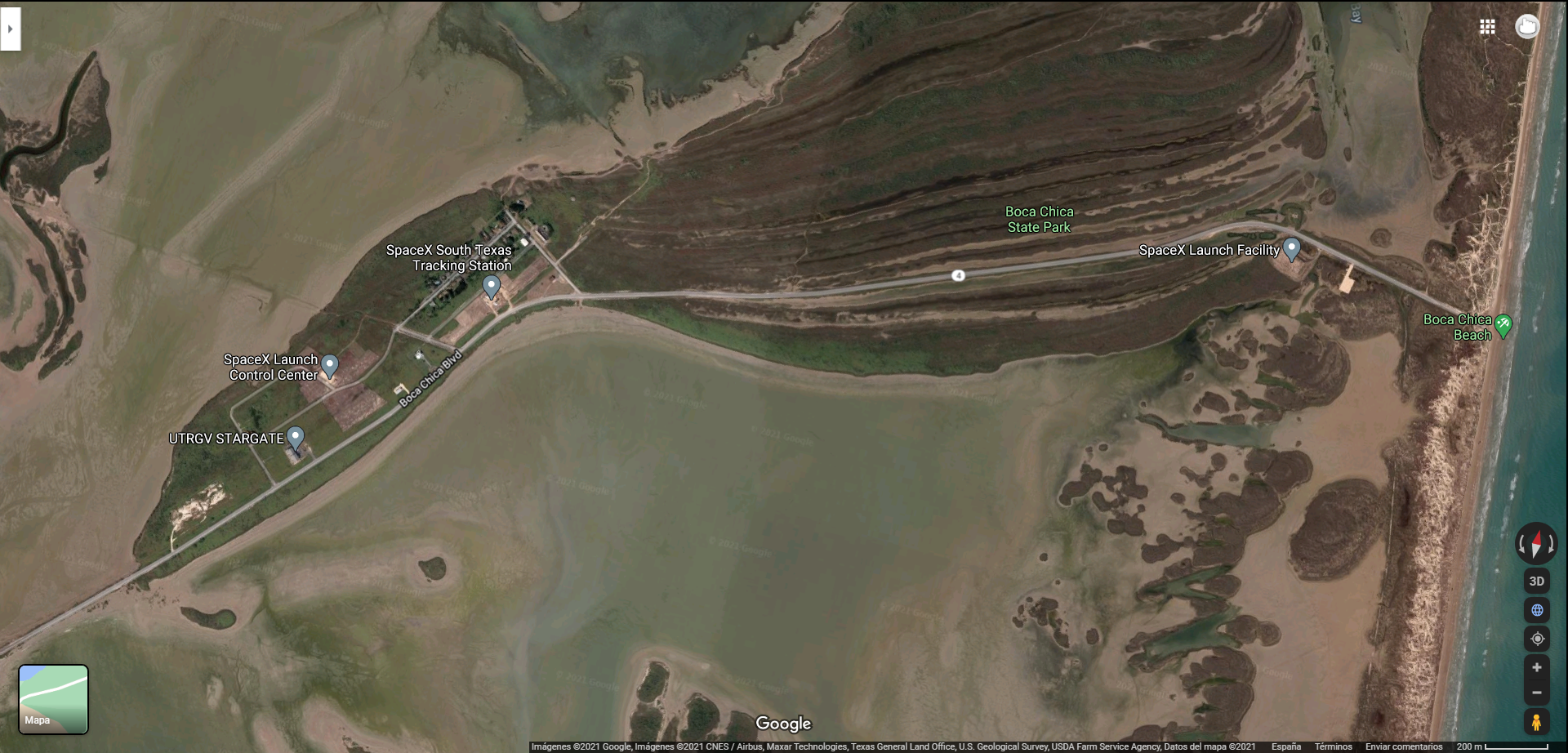 The judge also added that "If SpaceX and Elon Musk would like to pursue this path, they must comply with all state incorporation statutes. Cameron County will process any appropriate petition in accordance with applicable law," clearing up any doubts about any special treatment in the face of this proposal.
Paving the way for Musk's dream
The holder of the second-largest fortune in the world today is known for his ambition to colonise Mars. This project is an important step towards realising this project, as it would help make Texas the main base of operations for his companies. It is not for nothing that Musk announced that he would move to this state, auctioning off his properties in Los Angeles.
In addition to its launch centre in Boca Chica, SpaceX has a rocket test facility in the city of McGregor. Projects in the pipeline include the construction of a SpaceX manufacturing plant in Austin and a Tesla gigafactory on the outskirts of Austin, Texas.
Apart from the management facilities that the act of concentrating the activity of Elon Musk's companies in a particular city would entail, at a legal level, this could generate a spectrum of protection for his businesses, by locating them in their own jurisdiction.

Janeth Kent
Licenciada en Bellas Artes y programadora por pasión. Cuando tengo un rato retoco fotos, edito vídeos y diseño cosas. El resto del tiempo escribo en MA-NO WEB DESIGN AND DEVELOPMENT.