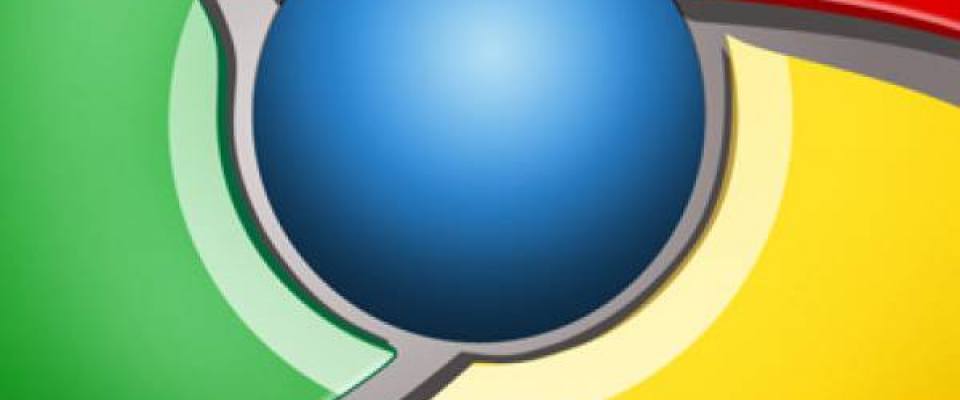 by Janeth Kent Date: 16-04-2013
There are a lot of extensions specific to Google and its services, which isn't surprising considering Chrome is Google's browser. They work across operating systems. Best of all, every extension mentioned here is entirely free, so there's no harm in giving them a try. If you don't like one, just type chrome://extensions into the browser's address bar. Here we have list more of 100 Chrome extensions.
You can also rightclick an extension's icon in the toolbar to remove it. Let us know if we included your favorite or if we missed the best in the comments section.
Did we miss an extension or made a mistake?
Enlarge thumbnails on mouse over. Works on many sites (Facebook, Twitter, Google, Flickr, Reddit, Amazon, etc).
+1 and share a web page, anywhere you go on the web.
View notifications of Google+ activity when signed in, anywhere you go on the web.
Extends Google+ to share to Facebook, LinkedIn, Twitter, and many more.
Complete social network integration: post to Facebook and Twitter, see your feeds inside Google Plus, and much more
Easily zoom photos and profile pics from your Google Plus Stream.
Translate your Google+ stream using integrated, inline, Google Translate support.
Provides twoway syncs Google+, Facebook, Twitter, Plurk. It supports article, video, pictures and more
Adds reply and replytoauthor buttons to Google+ comments and a number of other enhancements.
Collapses the Google+ stream while keeping live updates: collapses posts, hides comments, etc.
Google Plus Integration for Chrome
Greatly improves readability on Google Plus, ability to star posts to read later and some other useful features
Changes your +1 icon on Google+ into a 1up mushroom from Mario Brothers. Complete with sound!
n directory, where you can meet new people, start making new friend circles and more for Google+
This extension for Google Plus adds functionatility and themeing for the site.
Minus one (1) button in Google+ (Post & Comment), Notifications.
Lets you select which Circles show up in your Google+ Stream, allows you to easily mark individual or all posts as read, offers a widescreen view so you can see more content without scrolling, and loads more posts automatically as you scroll down.
Loads more content as you reach the bottom of the Google+ page.
This is a third party site created to cover latest news, blogs, tips & tricks, howto's, updates and progress of the upcoming Google+ social network.
Google+ and Google Reader Integration. 'Share on Google+' button on Google Reader. Google Reader in Google Plus.
Tweaks to the layout and features of Google+ (Google "Plus") Full width, thumbnails only, etc.
Download pictures and videos on the stream of Google +.
Google+: Find and Remove Inactive People in Selected/All Circles. Inactivity = No Public/Private Posts At All or Since a Chosen Date
Add extra functions the Google+. Get desktop notifications on new posts. Share Posts via twitter. Translate posts with Google Translate. Bookmark posts faster for reading later (also to delicious.com). Linked
. Search in posts and profiles directly from your omnibox.
Extension for displaying unread notification count for Google Plus
Plus one every page you like with only one click, directly from omnibox, without any annoying popup
Add your Facebook Stream to your Google+™ Profile
Adds a +1 button to tweets on twitter.com
Adds notification count to the document title in the page tab.
Change your Google Plus background to any image you want. Click the 'Edit Background' button in the lower right corner to change…
A full featured twitter client for Google+. View your timeline, url shortening, photo sharing and more...
Colorizes Google+ and Facebook based on the user's photo.
Smart ,Simple and Beautiful Google +
Add people to your circles on Google+ from any webpage.
r Manage your Google plus. Keyboard shortcuts, notify icon, collapse, translate posts and more...
Adds many useful features for Google+ services. You can : stick the google bar, translate posts, customize notification…
Makes Google+ a little bit nicer to look at.
Additional shortcuts for G+. Including +1 (+), share (s) and expand comments (e).
Google +1 button for all websites. Especially those who doesn't have one installed.
With this extension you are given the ability to +1 almost any webpage.
Allow's you to pause your Google+ stream so you can take your time reading or watching videos posted
Share+ will add a contextlink icon below your Google+ post in order to share your post to some wellknown social platforms.
Share the current site with google +1
Tired of all that white? The Midnight Theme extension applies a clean, dark theme to Google+. Even your girlfriend will like it.
Provides an way to share your Google Reader's items to Google Plus easily.
Replaces the favicon on plus.google.com with one that shows the current notification count.
Gives you the option to filter your stream and track it.
G+ Game Companion (formerly G+ Notify Circles) is a Google Chrome extension designed to help you with Google Plus games
Quick view of all the active hangouts in your stream.
Find & Remove People in your Circles who've not Added you Back to their Circles. Unfollow Unfollowers, Uncircle Uncirclers.
A simple extension that replaces any Google Plus bar with a more colorful alternative.
The extension installs a small icon in your navigation bar to access google plus fast and easy with a single click. The icon opens your google plus page in a new or current tab.
Adds a link underneath the 'Start a Hangout' button to join any active hangouts
View original size image for Picasa. Please use with Google+
Complete social network integration: read and post to Facebook, Twitter and Linkedin, search for people and posts inside Google Plus.
Search Google Plus (Google+) public contents and profiles online.
Google Plus enhancements: (optional) modules: User Mute, Default Circle, Hide Images, Hide comments, & Search w/ Google.
Have better control managing your circles. Do you have more circles than you can manage? Circle management in Google+ has yet to change. So, I am going to make your circle management easier. Currently, this extension will add a search box on top of your circle list (the one that pops up when adding a user to your circles), and allows you to quickly locate a specific circle.
Realtime Twitter client for Google+
Automatically embed a rich content in Google+ such as flickr, soundcloud, hulu, slideshare, smugmug, and revision3.
Share any webpage on Google Plus by a single click. You DON'T need to publicly +1 the page to Share it on Google Plus. (though it says 'You publicly +1'd this as xxxx', it is not the case. )
Working prototype for collaborative coding on Google plus Hangouts. This is ALPHA
Google Plus Mania is a Web App which feed you with all the latest Google Plus Updates and everything with Google Plus.
Make Google+ Awesome by Adding Facebook and Twitter Feeds
Announces livestream events happening on Google+ via the LiveOnPlus.com events feed.
Easily bookmark your favorite G+ posts.
Star posts in Google+ for later reference, just like you star emails in Gmail. Does not sync across computers.
Stop animated gif images with the escape key. Works with Google+
Adds +1 button below each FB post. All articles recommended by +1 button will be appeared on Google Plus profile.
A selection of CSS changes and features for a more refined Google Plus experience.
This extension will check for available hangouts in Google
Tired of clicking the try again button for Hangouts? Then install this.
Alerts you when you've been removed from a user's Google+ Circles
Uses CSS to customize Google+
Change the front page's color of Google + and Facebook. Share content to several websites…
Share your thoughts on Google+. Adds a button that opens a popup where you can make a Google+ post.
Simple extension to hide the little red Google Plus notification from the global google header toolbar.
Share your thoughts on Google+
Change the colors, the background of your google bar with 11 predefined themes. (http://www.googleplusthemes.com)
Put a pin in your favourite post and add it to the sidebar in Google+
This extension modifies page functionality and certain design elements on your Google+ account.
Easily find and share public google plus hangouts.
Enlightenment for Google plus adds a search bar for Google Plus. You can use it to search on Google, Twitter, and the G+ social network.
Make your Google+ streams Twitterlike. Heavily experimental. Compresses posts in your stream to 140 visible characters. Pages of individual posts or profiles are not affected. An experiment in reducing information overload in Google Plus in a very familiar way.
Automatically save the text, restore it.
Allow any G+ user to set a Favorite Stream as default.
Trending topics for Google+
View your friends' Klout scores on their Google+ profiles. Monitor your own as well.
This extension will enlarge the images shown in Google+ stream when mouser cursor is pointing the image.
Displays unread notifications count in Google Plus
Semiblock people from your main stream using this Chrome extension.
Recommend any webpage via +1 or LIKE in just 2 clicks using I rec [I recommend]. Simple, Fast and Light weight.
Take your Google+ bar everywhere you go. Never miss another notification. Also, jump to friends using their zipl.us names.
This changes the style of Google +
Favourite G+ extensions combined into one
Instantly search Google+ from Google Chrome's URL bar
Will help you to avoid trolls on Google+.
Add the Star functionality to Google+ using Google Bookmarks
Remove the Google Plus What's hot feature. You can open it by clicking the snow flake.
A simple script by Jonathan Android to hide the Games button for Google+.
Allows users to hide and show Google+ notifications with one click. It also allows toggling two G+ chat modes.
Automute Google Plus stream entries by hashtag.
Easy way to show G+ users most popular posts and photos
See also:
Google+ for mobile makes sharing the right things with the right people a lot simpler.
Reallife sharing rethought for the web, wherever you are. Google+ for mobile makes sharing the right things with the right people a lot simpler.
Search Google Plus public contents and profiles online, show the hot trends from Google Plus.
Google Plus Photo Importer is a new iPhone app that allows you to import photos from Facebook, Instagram, Flickr, and Photobucket directly into your Google+ profile.
by Janeth Kent Date: 16-04-2013 hits : 4372

Janeth Kent
Licenciada en Bellas Artes y programadora por pasión. Cuando tengo un rato retoco fotos, edito vídeos y diseño cosas. El resto del tiempo escribo en MA-NO WEB DESIGN AND DEVELOPMENT.